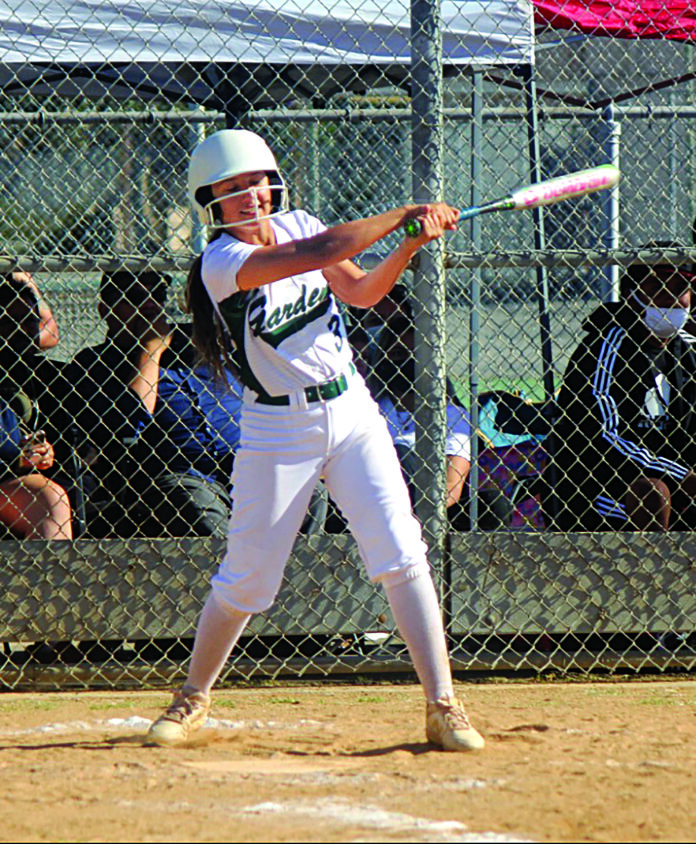 When the deadly coronavirus invaded the Earth in late 2019 and 2020, everything came to a halt, including all sporting events and other activities.
It put an abrupt end to the 2019-20 prep sports year, wiping out virtually the entire spring sports season and even the last part of winter sports, which included canceling the California State Boys' and Girls' Basketball Championships in Sacramento.
Many were hoping that the COVID-19 outbreak would be under control by late spring of 2020 but it did not happen; in fact it got only worse.
It is still going on today, including infection spikes resulting from the new Delta variant that began with a severe spread of the disease in India over this spring.
However, it was able to get well enough under control, due to most Californians receiving the new vaccine, to finally start prep sports in California, beginning with cross-country and water polo in February and other fall, a few winter and even some spring sports by March.
Gardena Serra High School, under head coach Scott Altenberg, managed to play six football games. But the Gardena High Panthers, which won the CIF-Los Angeles City Section Division III championship and made it to the CIF-State Division VIIA finals in 2019, opted out of the Spring 2021 season waiting until the Fall 2021 season late next month.
North Torrance played four games going 2-2, the same as crosstown rivals Torrance and South Torrance.
The Cavaliers ended their season with a 4-2 overall record, including 4-1 in the Mission League that tied them for first place with Mission Hills Alemany, a team that edged Serra 25-24 in their league finale, in which the Warriors won the game with a touchdown on a blocked punt return.
Serra was led by Daily Breeze South Bay Defensive Player of the Year Lando Brown, a senior linebacker and defensive end. He recorded 67 tackles including 20 for losses.
Brown also had nine quarterback sacks and a forced fumble. He was Mission League Defensive Player of the Year.
Junior quarterback Maalik Murphy was the South Bay Newcomer of the Year after throwing for 1,261 yards and nine touchdowns in the six games.
The Saxons were led by sophomore quarterback Trevor Lagarde and senior wide receiver Blake Banks, who about a year and a half earlier, helped them reach the CIF-Southern Section Division IX championship finals in which they lost to Palmdale Highland.
Serra's girls' basketball team tied rival Torrance Bishop Montgomery for the Del Rey League crown, behind junior Jailah Donald. Donald averaged about 25 points per game in helping the Lady Cavaliers to the CIF-Southern Section Division I second round where they lost a one-point game to host Esperanza in Anaheim Hills.
Serra's boys' basketball team had a fine season led by junior Jeremy Dent-Smith who averaged 22.4 points per game in leading the Cavaliers to the Southern Section Division IIAA playoffs.
The Cavaliers started out with a win over host La Habra before falling in the second round to top-seeded Colony. Colony, though, only made it to the quarterfinals as Rolling Hills Prep from San Pedro, led by Daily Breeze South Bay Player of the Year, junior Benny Gealer, won the Division IIAA and Southern California Division II championships.
A few top players from Gardena High's boys' basketball team, including Michael Frankling, have graduated but the Panthers continued to do well in their brief season, using good depth behind Jorden Greene and Chase Williams.
The Panthers placed second in the Marine League behind champion Harbor City Narbonne, but ended up being eliminated in the first round of the CIF-L.A. City Division I playoffs at home to Palisades 52-50.
The loss was due to a mental mistake of an early celebration on a basket at 11 seconds left in the game that caught them off guard enabling the Dolphins to score the winning basket on June 5.
Longtime Westchester High head boys' basketball coach Ed Azzam retired at the position after 42 years at the helm. He guided the Comets to six CIF-State championships and 15 CIF-L.A. City crowns.
He had two players, Trevor Ariza and Dwayne Polee, end up playing in the National Basketball Association. Azzam is a 1972 graduate of Gardena High. In his final season, the Comets lost to Birmingham in the CIF-L.A. City Section Open Division finals and in the Southern California Regional Division IAA semifinals to L.A. Ribet Academy. Westchester won the Western League title.
Gardena High's girls' soccer team enjoyed an outstanding postseason by winning the CIF-L.A. City Section Division IV crown over Sun Valley Magnet.
It was the second straight time that the Lady Panthers topped Sun Valley, winning over them for the Division V championship in 2019.
Serra High had a brief but outstanding showings by its boys' and girls' track and field teams. The big highlight was by sophomore sprinter sensation Roderick Pleasant, who set national sophomore class records in the 100- and 200-meter dashes with times of 10.32 and 20.59 seconds at the California State Track and Field Championships on June 26 at Arcadia High School.
Pleasant is seeking to become the first high school sprinter to break 10 seconds in the 100 and 20 in the 200 before he graduates in 2023.
He was recently named as the Daily Breeze top male track and field athlete.
The Lady Cavaliers also enjoyed good showings, behind sprinters Brazil Neal, Jordan Washington and Sienna Claiborne. They helped the Serra ladies finish second, behind Carson in the 4×100 relay with a season best time of 46.91, and its 4×400 in fifth timing 3:57.85 in the state championships.
Gardena High's softball team went 0-9 in the regular season, but ended up in the CIF-L.A. City Section Division II playoffs and won four in a row for the crown when it topped host Palisades 10-6 on June 17.
The Lady Panthers postseason run was ended in the Southern California Division IV semifinals by Bakersfield Highland 11-1 in a six-inning mercy rule game on June 24 at Gardena.
North Torrance High's baseball team also had an amazing run in the CIF-Southern Section Division V playoffs. Despite placing only third in the always highly competitive Torrance schools studded Pioneer League, behind champion Torrance and runner-up West Torrance, the Saxons entered the Division V playoffs seeded second behind top-seed and eventual champion Redlands Citrus Hill.
North saw its season come to an end in an eight-inning 6-5 loss to host Cajon in the semifinals on June 15 in San Bernardino.
The bright news is that theSaxons lose just five seniors and have a large majority of their top players returning, giving them a shot at a league, CIF-Southern California and CIF-Southern California crowns for 2022.