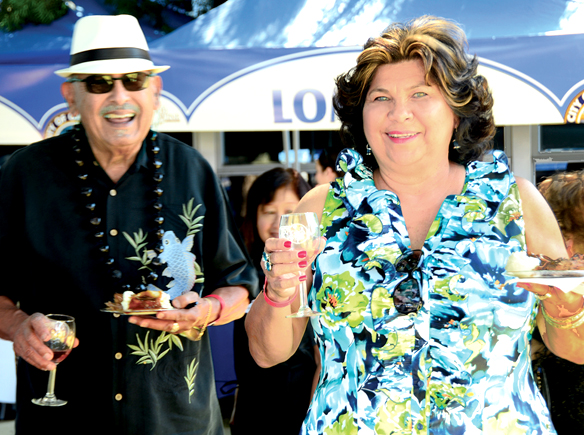 The City of Gardena presents its 5th annual Gardena Food, Wine and Cigar Festival, hosted by Mayor Paul Tanaka, from noon to 6 p.m. Saturday, Sept. 27 on the lawn of Gardena City Hall, 1700 W. 162nd St.
A ticket to the festival welcomes guest to the Gardena Champions Club, which assists in raising funds for the Gardena Senior Citizens Day Care Center and Alzheimer's Clinic. All attendees will receive a Wine Festival ticket, as well as a Quarterly News Letter.
Among the highlights will be musical guests DW3, The Delfonics Revue and more. During the festival guests can visit as many as 80 food, wine and retail vendors. The City will also host a Cigar Lounge for cigar enthusiasts to enjoy.
Tickets can be purchased at www.gardenafoodwinecigarfestival.com or by visiting the Gardena Community Center at 1670 W. 162nd St., weekdays from 8 to 10 a.m. All proceeds will benefit the Gardena Senior Citizen's and Day Care Center and Alzheimer's Clinic.
For more information, call the Recreation Department at 310-217-9537 or visit our website at www.gardenafoodwinecigarfestival.com. You can also follow us on twitter.com/gardenaevents.