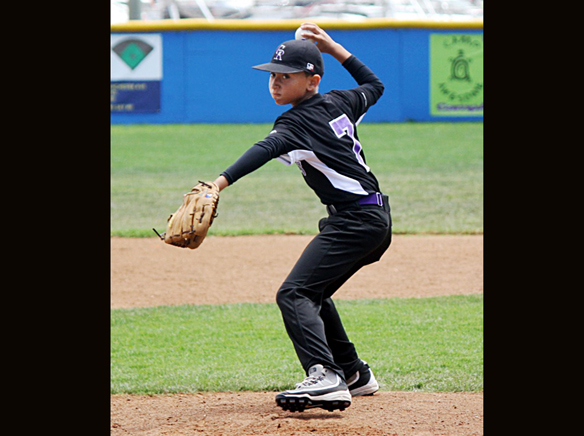 The XXXI Olympiad in Rio de Janiero, Brazil opened last Friday and the United States is on fire.
As of last Sunday, the U.S. won 12 medals, including three golds, five silvers and four bronzes.
The XXXI Olympiad in Rio de Janiero, Brazil opened last Friday and the United States is on fire.
As of last Sunday, the U.S. won 12 medals, including three golds, five silvers and four bronzes.
After a rather slow start in swimming, things got started by 19-year-old Katie Ledecky who broke the world record in the 400-meter freestyle with a time of three minutes and 56.45 seconds pm Sunday. That would be followed by the legendary Michael Phelps' 23rd medal but the 19th gold. Phelps gave the U.S. the lead then it was Ryan Held and Nathan Adrian were able to keep the American lead as they won the 4×100-meter freestyle relay at 3:09.92 to top second place France. In the 2012 Olympics in London, England, the French upset the Americans. Caeleb Dressell led the Americans as he was in second place before he handed off to Phelps who gave the U.S. the lead for good.
The American basketball teams are heavy favorites in the men's and women's divisions and the U.S. began with no problem. On Saturday, the U.S. men crushed China 119-62 and, a day later, its women recorded a 121-56 blowout of Senegal.
With the likes of now Golden State Warriors' Kevin Durant and other top National Basketball League stars, the Americans appear that they will have little trouble with their third straight gold medal.
The U.S. is also seeking a possible sweep in men's and women's gymnastics; something it had not done since Los Angeles hosted the 1984 Olympics. That was with aid of the Olympic boycott, led by then powerful Soviet Union and other communist nations. So far, the American women hold a commanding lead over second place China and third place Russia as of Sunday.
The Chinese continue to dominate the diving events, something they did four years ago in London.
Shorthanded Dodgers get within one: It was great to see the Los Angeles Dodgers Major League Baseball team take two of three games in an Interleague series against the Boston Red Sox last weekend.
Last Friday, the Dodgers topped the Red Sox 8-5 and climbed within a game of the National League Western Division leading San Francisco Giants, who fell to 6-15 since the All-Star break with a 1-0 loss to the host Washington Nationals.
Meanwhile, a series of trades on July 31 brought one-time star Yasiel Puig down to the Dodgers' AAA Oklahoma City. He could be picked up by another team, anytime.
___________________________
Serra begins season early
By Joe Snyder
Sports Editor
Serra High's football season begins the 2016 early as it travels to Scottsdale, Arizona to face Saguaro High on Aug. 19 at 7 p.m. Saguaro is one of the top powers in Arizona.
The Cavaliers, then, will be at El Camino College's new stadium to take on defending California State Division IA champion and two-time CIF-Los Angeles City Section Division I champion Narbonne on Aug. 26 at 7 p.m. On Sept. 3, Serra goes to Mission Viejo High for an Honor Bowl game against St. Joseph Regional High from New Jersey beginning at noon. Serra comes to its home stadium to face another City Section Division I power Dorsey on Sept. 9.
The Cavaliers begin the Mission League at home against Chaminade of West Hills, seeking revenge from their 38-21 loss to the Eagles they suffered last season, on Sept. 23. It was Serra's only league loss. The Cavaliers' second league game is also at home against L.A. Loyola on Sept. 30, and have their fourth consecutive home game against Sherman Oaks Notre Dame on Oct. 7.  Serra closes league with three consecutive road games against La Puente Bishop Amat (Oct. 14), Encino Crespi (Oct. 21) and Mission Hills Alemany. All games begin at 7 p.m.
Last season, the Cavaliers were co-Mission League champions with Bishop Amat, although they edged the Lancers 41-38 in league play. They advanced to the CIF-Southern Section PAC Five quarterfinals where they were edged by Santa Ana Mater Dei 28-27, due to several critical turnovers and other types of mistakes. This season, Serra will play in the newly revamped Southern Section Division I as the playoff divisions will be based on the program's ability. Division I is the top division that will include other powers in defending PAC Five and Southern California champion Corona Centennial, Bellflower St. John Bosco, Mater Dei and Long Beach Poly. Centennial lost the California State Open Division final to Concord De La Salle 28-21.
______________________________________
Gardena Football Schedule
Gardena will have tough preseason schedule
By Joe Snyder
Sports Editor
Last season, Gardena High's football team continued to struggle in the rugged Marine League, finishing fifth, only ahead of Washington.
This year, head coach Vince Smith decided to put on a much more competitive preseason schedule that includes three very good CIF-Southern Section programs. After beginning its season at South East High in South Gate on Aug. 26, the Panthers will have their home opener against West Valley High from Hemet on Sept. 1. Gardena, then, visits Colony High in Ontario on Sept. 9. The Panthers visit North Hollywood High on Sept. 16, before closing non-league at always tough Newbury Park on Sept. 30.
After the rigorous preseason, things certainly get harder in the Panthers' Marine opener. That is because they open league at powerful Narbonne, last year's CIF-Los Angeles City Section Division I and California State Division IA champion, on Oct. 7. Gardena will have three consecutive league home games against San Pedro (Oct. 14), Carson (Oct. 21) and Wilmington Banning (Oct. 28) before closing league at Washington on Nov. 4. All games start at 7 p.m.