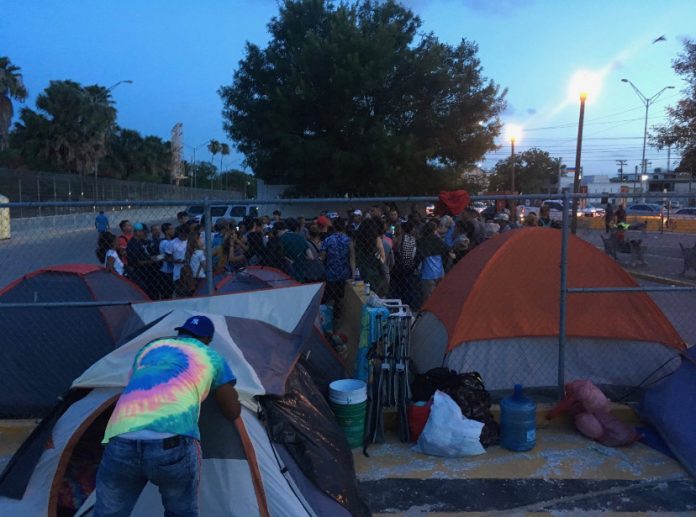 By Ronald Penh
When 14-year-old Kina Desai visited the Texas-Mexico border during the summer of 2019, she came up with "Draws for a Cause" to support children that lack basic necessities.
Individuals that live in developing countries tend to lack the basic necessities that many people in developed countries have much easier access to. During Desai's visit to the Texas-Mexico border, she came across young children from Central America that did not have basic access to essential items such as underwear.
When she returned to Southern California, she started "Draws for a Cause," an organization that would donate underwear to children in need in Central America. Her experience drew attention to the lack of necessities that many children at the Texas-Mexico border had, as well as the lack
of services and institutions that provide essentials for those in need within Central America. 
"Something that I saw that was really surprising was that they didn't have any underwear, if they had underwear it was very dirty, ripped, and it was only one pair," Desai said. "And when I got back, I wanted to do something to help, so I started to look, where can I donate clothes and things like that, and I found that there wasn't an organization to donate underwear to children in Central America." 
Desai noticed that underwear was something that was particularly overlooked as an essential item to be donated. 
"I volunteered with them at care centers and care areas, and some of the care centers, they had a few donations that people in America had donated down there, but they were mostly t-shirts and pants. I was helping pass them out at the care centers, and as I was passing them out, a lot of them would ask about underwear," Desai said. "I realized this was something that many of them didn't have and it was something that was kind of overlooked because the first thing someone thinks about when donating is definitely not underwear, I know I would first think of tops and bottoms, and shoes, but then, it is something that is a vital necessity and can really make a big difference."
When you pre-order a pair of underwear from Draws for a Cause, one underwear will be donated to a child from Central America that needs the pair. Once a certain number of underwear is purchased, Desai plans to find care centers that could take in the donated underwear. 
You can pre-order underwear from the website to help the organization. A 3-pack of girls underwear and a 2-pack of boys underwear both cost $15. ——
You can also pledge to donate money to the organization, which has already raised $7,370 out of its goal of $11,500 as of Aug. 20. The Kickstarter campaign will end Oct. 1, and once it ends, the website will begin taking orders. You can visit the organization's main website at https://www.draws4acause.com. The Kickstarter page can be visited at https://www.kickstarter.com/projects/drawsforacause/draws-for-a-cause.