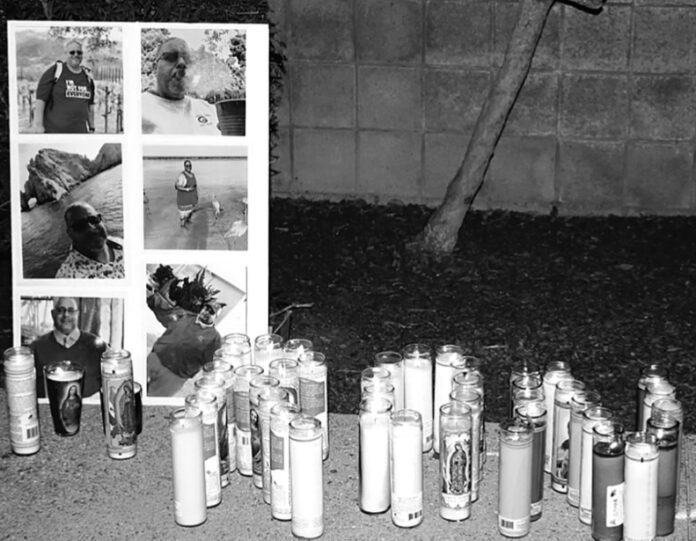 By Joe Snyder
Former Gardena High assistant football coach and long- time Los Angeles Unified School District teacher and dean Ron Williams passed away of an apparent heart attack at age 52 on Nov. 11 while he and his wife, Sherrell, were visiting Sherrell's family in Oakland.
Williams was an assistant football coach to Marshall Jones at Gardena High from 1999- 2008. He helped Jones guide the Panthers to the CIF-Los Angeles City Invitational Division championship with a win over East L.A. Roosevelt in 2000.
Two years later, Gardena played in the championship division (now open division) where it advanced to the semifinals before falling to eventual champion Lake Balboa Birmingham. Shortly after graduating from UC San Diego in 1993, Williams assisted Jones at University High in West L.A. before following him to back to Gardena. Jones graduated from Gardena in 1979.
Williams taught at various schools, mostly middle schools, in the L.A. School District, including briefly at Gardena High, also his alma mater where he graduated in 1988. Before his death, he was dean at Stephen White Middle School in Carson. He also taught at Peary Middle School in Gardena and Brett Hart Middle School in South L.A.
"Williams was a very loyal friend," Jones said.
Williams also was a two-time all-Marine League offensive lineman at Gardena High in 1986 and 1987, keying the then Mohicans to the CIF-L.A. City Section playoffs in both seasons.
On Nov. 20, a vigil in Ron's memory attracted several of his family and friends who remembered him at Rowley Park, where he was involved in numerous recreational sports and activities. Williams grew up in the North Gardena neighborhood.
"He was involved in a lot of activities at Gardena," said Ron's mother, Charletta.
Many of the people who gave speeches at the vigil said that he was a big help in their needs, especially in academics.