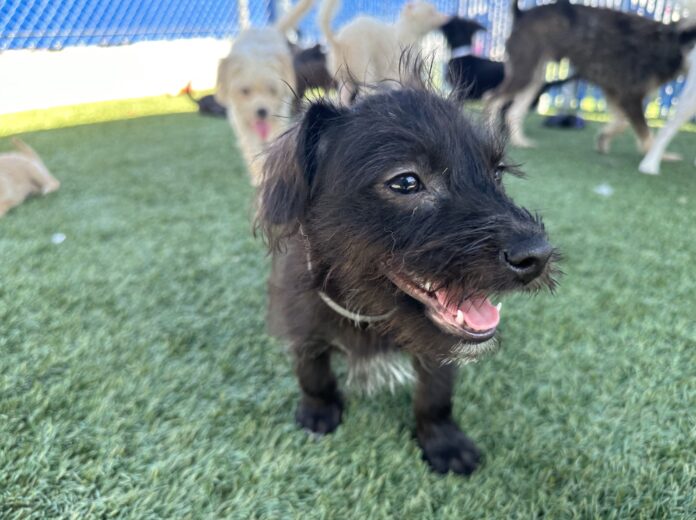 By Brett Callwood
Fifteen dogs that were found in an impounded vehicle on a Gardena casino parking lot are now available for adoption, according to the Society for the Prevention of Cruelty to Animals, Los Angeles.
According to a statement released by the spcaLA, "Fifteen dogs recovered from an impounded car are available for adoption today from the spcaLA South Bay Pet Adoption Center in Hawthorne. The car was impounded on Sunday, August 13th from a casino parking lot in Gardena. The dogs (10 females, 5 males) range in age from 2 months to 2-years-old, and appear to be Terrier mixes and Chihuahua mixes."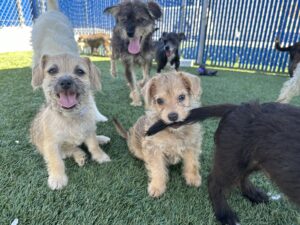 The statement reveals that the owner of the car is unhoused, and all 15 dogs lived with the female owner in the car.
"These incidents are becoming more and more common," said spcaLA President Madeline Bernstein. "People are losing their housing and wages are not keeping pace with inflation." 
The spcaLA said that is currently has 60% more animals in their care than this time last year, and the organization is waiving adoption fees at the spcaLA South Bay Pet Adoption Center in Hawthorne and the PD Pitchford Companion Animal Village in Long Beach "to ease the stress of the increase in animals."
"Anyone interested in adopting the casino pups can visit the spcaLA South Bay Pet Adoption Center, Wednesday to Sunday, 11 a.m. to 3 p.m.," they said. "From now until Sunday, August 20, adoption fees are waived for qualified adopters (does not include puppies 3 months or younger. Exclusions and additional fees may apply)."
Adoptions are done on a  first-come, first-serve basis. If you're interested, you can save time by filling out an application at spcaLA.com/adopt, though that doesn't guarantee adoption or reserve an animal.