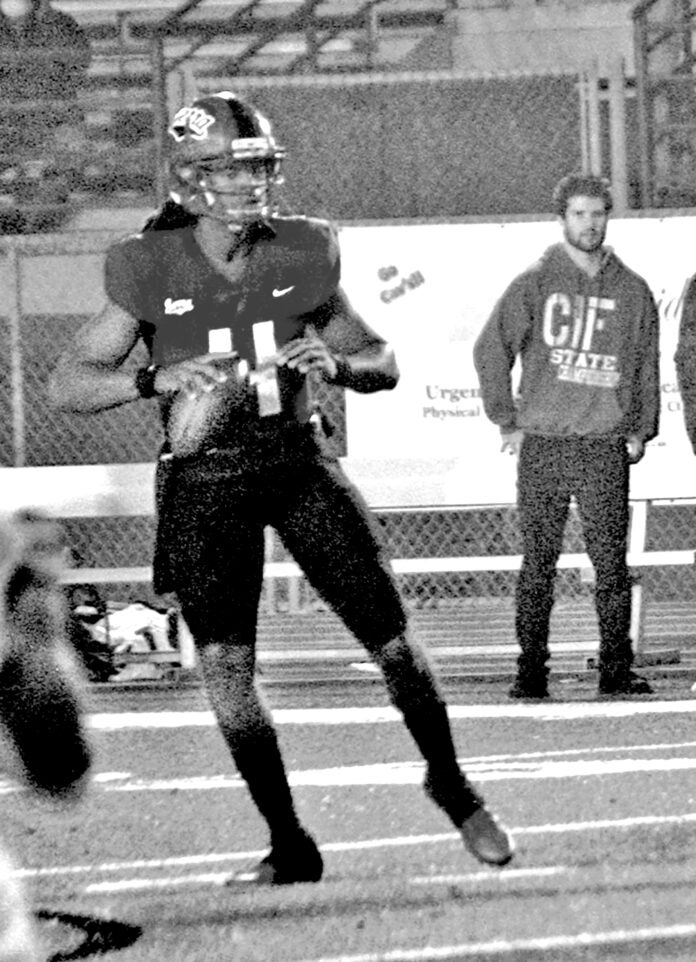 By Joe Snyder
Several top football players who played at local high schools and El Camino College are preparing for their upcoming college football seasons.
Serra has several players playing at major colleges including two at University of Southern California, under first year head coach Lincoln Riley. These include sophomore defensive back Max Williams and wide receiver John Jackson. The Trojans will also include ex-ECC center Daniel Meunier. Meunier played high school football at Salesian High in East Los Angeles.
UCLA has one ex-Cavalier in sophomore defensive back Devin Kirkwood. Looking for a possible starting position at quarterback with the Bruins, though, will be recent Inglewood High star Justyn Martin, who played his freshman year at Serra before transferring to Inglewood. Martin set several records in keying the Sentinels to a runaway Ocean League crown and the semifinals of the CIF-Southern Section Division II playoffs where they lost to Mission Hills Alemany High.
Another ex-Serra High player, defensive back Bryan Addison, is a junior at University of Oregon. As a sophomore with the Ducks last season, Addison played in 13 of 14 games with six tackles, four of them solo, and one interception. Addison graduated from Serra in 2018. Oregon won the PAC 12 title last season.
Former Narbonne High safety Kour Williams is also at Oregon. Recent Serra High star quarterback Maalik Murphy will be seeking playing time with the University of Texas, head coached by ex-West Torrance High, El Camino College and Brigham Young University quarterback Steve Sarkesian. Sarkesian was also quarterback coach at ECC in 2000.
Last season, Murphy was ranked in the California Top 10 among quarterbacks by USA To- day. He led the Cavaliers to the CIF-Southern Section Division III, Southern California Division IA and CIF-State Division IA crowns. He was Southern Section Division III and Daily Breeze South Bay Player of the Year for the 2021 season.
National power University of Alabama includes ex-Narbonne High star Treaeshon Holden.