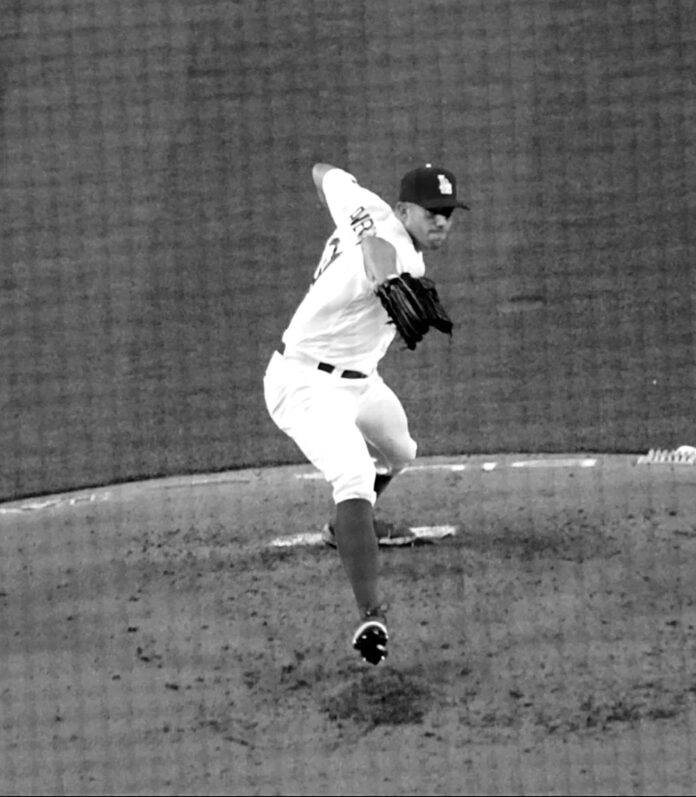 By Joe Snyder
We are still in the midst of the summer with no high school or college sports but there is certainly a lot of professional and amateur events.
Last Tuesday, Dodger Stadium hosted the 93rd Annual Major League Baseball All-Star Game and the Dodgers received good news with star first baseman Freddie Freeman being chosen at the last minute to play in the classic. He is among six Dodgers on the National League roster, that also include pitchers Clayton Kershaw, Tyler Anderson and Tony Gonsolon, Mookie Betts and Trea Turner. Kershaw, Betts and Turner are all expected to start.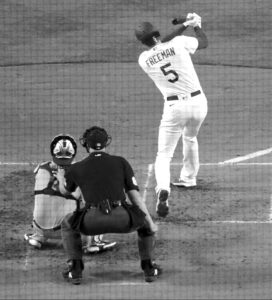 An additional good news that Kershaw was the National League's starting pitcher. The starting pitcher for the American League is Tampa Bay Rays' ace Shane McCluahan. The Dodgers got to go up against McClauahan in the 2020 World Series and they were 1-1 against him. The Dodgers won that series title 4-2; their seventh overall and first since 1988. It's not sure that Kershaw and McClauahan went up against each other. Coming off an injury, Kershaw has been sharp including a near perfect game against their cross Interstate 5 Freeway L.A.-Anaheim Angels on Saturday at Angel Stadium.
The NL has not beaten the AL since 2007 but there is a good chance. Despite losing a few games, the New York Yankees still have the best record in Major League Baseball at 64-28 after winning their last two games over their rival Boston Red Sox. The Dodgers have the National League's best of 60-30, the second best in the Majors.
Two days after the All-Star Game, it's back to business for the teams and the Dodgers have a critical four-game series against their rival San Francisco Giants, beginning today and lasting through Sunday. Last month, the Giants swept the Dodgers a three-game series so L.A. will be looking for revenge. The Dodgers swept the Giants a short two- game series in late April.
There are also Major League Soccer's L.A. Galaxy and L.A. Football Club. The LAFC leads its division as it seeks to go on to win its first ever Major League Soccer Cup. The Galaxy has been in a slump as it struggles to pull off a playoff spot.
There is the Association of Volleyball Professionals. This weekend, it will be in Atlantic City, N.J. A few weeks later, it will return to Southern Califor- nia with the legendary Manhattan Beach Open from Aug. 19-21. Gardena residents might want to root for a hometown hero, Chaim Schalk, who, on July 10 won the Hermosa Beach Open with Theo Brunner. If they can win in Manhattan Beach, which has the oldest beach volleyball tournament in the United States that dates back from 1960, they will have their names put on a plaque on the walkway of the Manhattan Beach Pier.
During the same week will highlight the United States Open of Pro Surfing in Huntington Beach (July 30-Aug. 7) and, in the South Bay, the International Surf Festival at Hermosa, Manhattan, Redondo and Torrance Beaches from Aug. 4-7. The Surf Festival features various ocean and beach sports that includes competition from lifeguards from all over the world, along with the famed Charles Saikley Six-Man, Six-Woman Beach Volleyball Tournament, a two-mile Hermosa to Manhattan Beach Pier Swim, two-mile beach run in Hermosa, surfing, dory and paddleboard races. One can check its International Surf Festival website for times of all events.
High school football begins with all three local teams on the road on Aug. 19. Serra will visit Orange Lutheran at Orange Coast College in Costa Mesa at 7 p.m.; Gardena is at Maya Angelou in South L.A. at 7:30 p.m. and North Torrance travels to Santa Barbara for a 7 p.m. contest. All are non-league games.