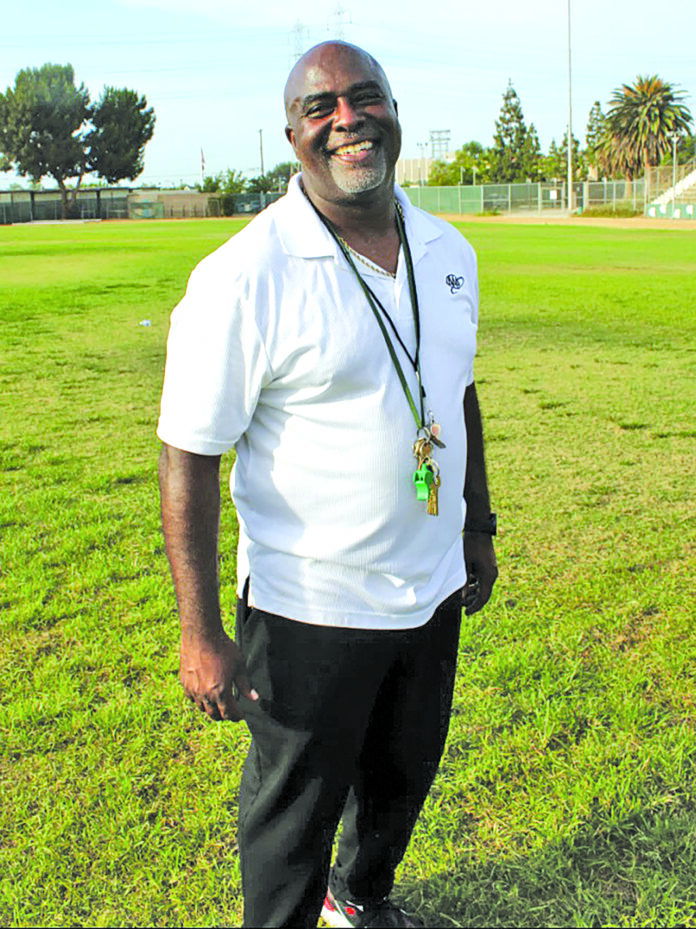 After head coach Jim McElroy stepped down as the Gardena High head football coach last year, he was replaced by longtime youth football coach Monty Gilbreath.
Gilbreath was selected a few months ago after ex-Gardena High player Chris Phillips (Class of 2001) briefly took over as interim head coach.
This will be the first time ever that Gilbreath did any type of high school football coaching after several years guiding a youth football team and program of the South Bay Spartans.
Gilbreath coached various age-group teams, as well as being the program's athletic director. He had various players who went on to star for Serra and Gardena, as well as other top South Bay prep football programs that included Carson, Narbonne, San Pedro, Wilmington Banning, Palos Verdes, Manhattan Beach Mira Costa, North Torrance, South Torrance and Redondo.
"We had some 13-year-old and under teams that could have beaten high school freshman and JV (junior varsity) teams," Gilbreath said.
He had two Southern California championship teams at age 11 years old and under in 2018 and nine and under in 2016. He had a few other squads advance to the finals.
The teams play their home games at Narbonne High.
After McElroy guided the Panthers to the CIF-Los Angeles City Section Division III and Southern California Division VIIAA crowns in 2019, Gardena, under interim head coach Chris Phillips, opted out of the Spring 2021 season due to lack of preparedness to compete in the always highly prestigious Marine League, led by unbeaten San Pedro, Narbonne, Banning and Carson.
Gilbreath was hired during the spring and he and his coaching staff decided to just spend time preparing for the Fall 2021 season that begins on Aug. 20 at Polytechnic High in Sun Valley.
This year's squad will be very young with just six seniors out of a roster of 46 players, according to Gilbreath.
"We will be mostly sophomores and juniors," Gilbreath said. "We expect to be competitive in the Marine League. We want to be competitive this year but more in the following years."
Gardena officially began its practice for the upcoming season on Monday.