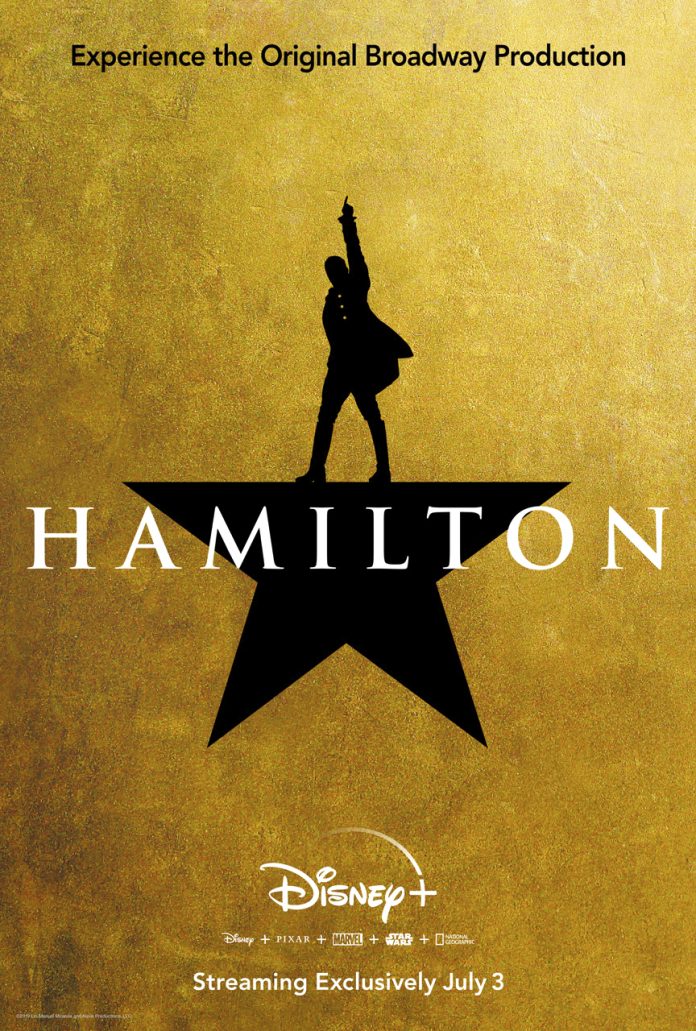 By Theda Kleinhans Reichman
Lin-Manuel Miranda's "Hamilton," inspired by Ron Chernow's 2004 biography, was a smash hit on Broadway. With its hip-hop style and mostly minority casting the show became a sensation. When it debuted it was almost impossible to get a ticket and if you could the cost was truly pricey. But now the show is available on Disney+. And if you aren't sure what Hamilton actually looked like, just whip out a ten dollar bill – and there he is.
Hamilton, described by Aaron Burr as "the bastard orphan son of a whore and a Scotsman" was born on an island in the Caribbean.  A soldier, statesman and legal scholar, Hamilton founded our banking system and was the first U.S. Secretary of the Treasury under George Washington.  Unfortunately, in 1804 he was shot to death in a duel with Vice-President Aaron Burr.  He was just 47 years old.  Burr died Sept. 14, 1836 at the age of 80.
Miranda's lyrics tell us that Hamilton was like his country–"young, scrappy, and hungry/ And I'm not throwing away my shot."
In 2016, "Hamilton" garnered 11 Tony Awards, including a Tony for "Best Musical" and musical score.  Leslie Odem, Jr. won a Tony for his portrayal of the bitterly envious Aaron Burr.   Daveed Diggs, another Tony winner, shines in the dual roles  of Layfayette and Thomas Jefferson.
Both Burr and Hamilton shared an interest in the wealthy Schuyler sisters of New York.  In the end Hamilton marries Eliza (Phillipa Soo) but it's her sister Angelica  (Renee Elise Goldsberry) he can't seem to forget. Goldsberry, who  won a Tony for her portrayal, wows us when she sings the very satisfying "Satisfied."
Jonathan Groff is hilarious as King George who sxpresses his fury with his former subjects as he sings "I'll kill your friends and family to remind you of my love/da da da dat da."
If you missed seeing "Hamilton" on July 3, it remains available to screen on Disney+. With Broadway and roadshow theaters dark all around the country, this is an available and affordable alternative. It's well worth watching this groundbreaking production.
Photo courtesy of Walt Disney Studios Motion Pictures
The musical film 'Hamilton' began streaming on Disney Plus on July 3.