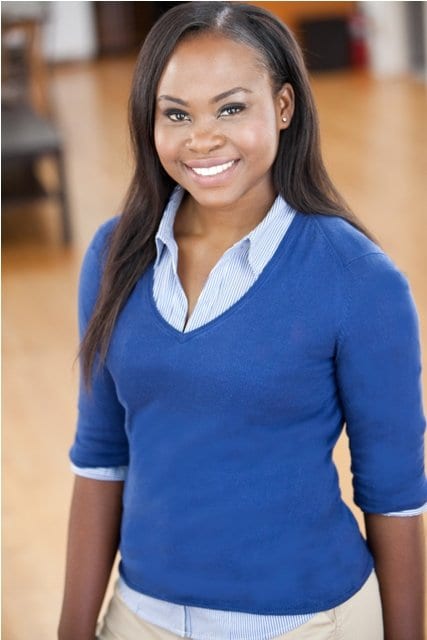 Ochuwa Oghie, 37, is one of the eight candidates running for city council that plans to engage Gardena's youth, expand access to city resources, and help catalyze economic growth and opportunity in the city.
She is the youngest candidate running, and wants to ensure that younger voices get represented on council.
"When I went to meetings, I didn't see younger residents," Oghie said. "I wanted to be an example that young residents can be active in the community and I wanted to find ways that I can engage them."
Oghie emphasized the multicultural and multigenerational diversity in Gardena as a strength that should be focused on more in order for the city's culture to flourish and to also attract developments in businesses and the arts. 
"I know a good way for a city to be more profitable," Oghie said. "A great way is tourism. Finding the uniqueness of our community."
She also suggested the introduction of a cultural fair day to celebrate the diverse cultural background of Gardenans and to create an inflow of commerce for the residents. One of the larger projects that Oghie would like to see in the city is an arts and culture center for Gardena.
The business developments Oghie said Gardena should focus on are a wider array of restaurants ranging from healthy, fast-food, vegan, to dine-in options, a development of tech companies, and an investment in the hospitality industry. Most importantly, Oghie wants the empty spaces around the city to be maximized to its fullest potential.
"There are some empty buildings that are not being utilized, and I see that as an opportunity for revenue to be made," Oghie said. "When I talk about economic growth, I'm talking about finding ways we can use up all those empty spaces."
Oghie also wants to ensure that all residents of Gardena can access a platform that will display important current and upcoming events or programs that are happening in the city. Capitalizing on the digital world we live in and by making sure that social media and the city of Gardena website is used in the most beneficial way to Gardenans is how Oghie wants to approach the topic of expanding city resources.
Oghie is currently a regional manager for ReadySpaces where she worked with big companies such as Amazon and worked on her ability to create specific plans for businesses, build relationships, and how to work on a team.
Oghie attended UC Santa Barbara and received her Bachelor's in Theater Arts. She got her post graduate degree in classical arts in London Academy of Music and Dramatic Arts. She then graduated from the University of Pepperdine School of Business where she earned her MBA.
She did not actively seek any endorsements.