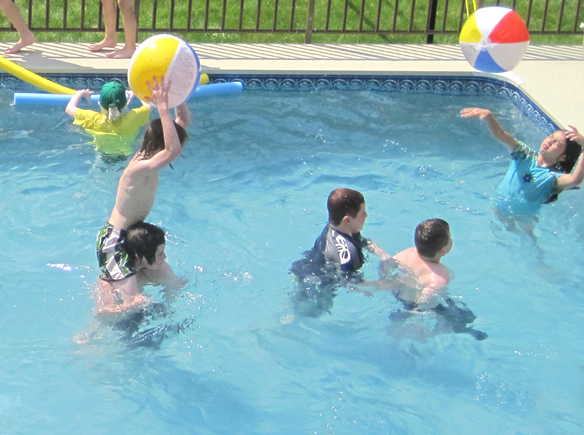 The City of Gardena Recreation and Human Services Department Primm Pool will open for the summer on Sunday, June 8, 2014, but registration lands with a splash at 1650 W. 160th St., near LaSalle Ave., Gardena.
Class registration for Gardena residents will be held on Saturday and Sunday, May 17-18 from 2 to 6 p.m. (proof of residency is required). Open registration began May 12 at. Proof of age is required at the time of registration, for all classes.
All registration will be taken at Primm Memorial Pool. For information, call Primm Pool at 310-217 – 9559. Daily registration for classes will resume on Monday, June 9 during pool operating hours, and until classes are full or the session begins.
Pool recreation swim hours are as follows:
· Session 1, from 1 to 2:15 p.m.; Session 2, from 2:30 to 3:45 p.m.
· Family night swim every Wednesday and Friday night 7:15 p.m. 8:30 p.m.
· Water Aerobics will be on class time: noon to 12:45 p.m. and from 7:25 to 8:20 p.m.
Monday and Thursday (nominal fee).
· Lap swimming Monday to Friday: 10:40 to 11:10 a.m., and 5:20 p.m. – 5:50 p.m.; and Monday and Thursday, 12:10 to 12:40 p.m.; and 7:30 to 8 p.m. (nominal fee).
· Senior citizens, developmentally disabled and handicapped persons special schedule will be on Tuesday from 7:30 to 8:30 p.m.
All participants entering the pool for recreational swim must obtain a Primm Pool ID, for a nominal fee.
The pool is available for swim parties, club activities and birthday parties. Three-hour time slots are available Saturday and Sunday, from 9:45 a.m. to 12:45 p.m., or 4 to 7 p.m.; call for price.
Answers to questions can be obtained by phoning 310-217-9537, and program flyers can be picked up at the Nakaoka Community Center 1670 W. 162nd St. or via the web at www.ci.gardena.ca.us.