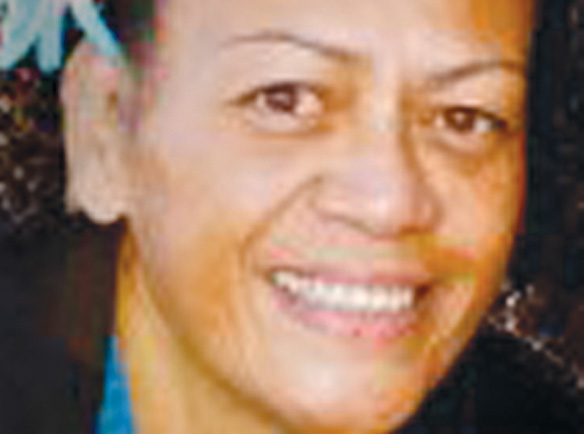 Deidra Seto, vice president of Hawai'i's Daughters Guild, is the second of three to be honored on Friday, Feb. 21 at the 5th annual YWCA Crimson Awards for Excellence in Torrance.
Deidra Seto, vice president of Hawai'i's Daughters Guild, is the second of three to be honored on Friday, Feb. 21 at the 5th annual YWCA Crimson Awards for Excellence in Torrance.
The third of five children, "Aunty Dee," as she is affectionately called, spent her childhood on the island of O'ahu, graduating in 1971 from prestigious Kamahameha High school for Girls in Honolulu, Hawaii. She married Theodore Matthew Kaulana Seto in Torrance, but moved back to Hawai'i with the birth of their youngest son, only to return to California in 1986 when Dole Pineapple Company was bought out and Matt lost his job.
Recently celebrating 41 years of marriage, Dee and Matt boast an ohana (family) of 6 children, and 21 grandchildren, and for the past 25 years as official ambassadors of Aloha have perpetuated to keep relevant the history and culture of their proud Hawaiian heritage.
Spreading the spirit of Aloha, they volunteer countless hours to every corner of each community they service, primarily, Gardena, Torrance and Long Beach. "Cry kokua (help) and Dee comes running, wanting to know when, where and how she can assist," friends say.
Seto is a board member of the Pacific American Community Cultural Center, which is a part of the Pacific Islander Cultural Club, and member of Lei Hulu, an Hawaiian feather lei making class.
President of HDG of California from 2010 to 2012, and presently vice president, Seto is sought by young and old alike for her quiet and warm demeanor, her wisdom, patience and acceptance for who they are. Helpful with her every being, she is a polished dancer, cook, planner, and volunteers at a number of huge annual events, including the San Diego, Inland Empire and Alondra Ho'olaule'a (food, music and dance festival.) For devoted service, she and Matt were honored as Hawaiians of the Year at the Alondra festivities in the summer of 2013.
Deidra Seto was instrumental in the success of the YWCA Gardena Valley's 1st Annual Afternoon in Hawai'i in Gardena in 2012, bringing over 20 volunteer entertainers, and single-handed prepared a feast fit for royalty.
She regularly, but especially during the holidays, takes troops of entertainers to convalescent hospitals, including Keiro Nursing Home in Gardena. She oversees the annual luau to raise scholarship funds for students of Pacific island descent. She's always here, there, and everywhere, lending a hand without being asked.
Typically Hawaiian in tradition, behind every commitment is full family support, and for Dee's clan, its usually led by her creative sister, Momi Nakila. But at the helm, assuring that each and every detail is attended to, every guest comfortable, and happy in the warmth of the true Spirit of Aloha, Deidra Maude Ulumahiehie Keawekuloa Nakila Seto continues in service to her family, friends, community and God. She is indeed remarkable, worthy to be called a YWCA Crimson Woman of Excellence.
The 5th annual Crimson Awards Dinner will take place at the Holiday Inn Torrance, 19800 South Vermont Ave., Harbor Gateway, Friday, Feb. 21. Dinner reservations due on or before February 18th are $500 for a table of 10, $100 for two, and $55 individuals with choice of Steak with Mushroom Sauce, Filet of Salmon, or Veggie Primavera Pasta. Black and white congratulatory messages and ads due on or before February 10 are $500 for full page, $260 for half page, $130 for quarter page and $65 for business cards. Please send checks made payable to YWCA Gardena, with memo notation Crimson, to YWCA Gardena Valley, 1341 West Gardena Blvd., Gardena 90247-4827
For more information, call Jane at 310-327-5356.