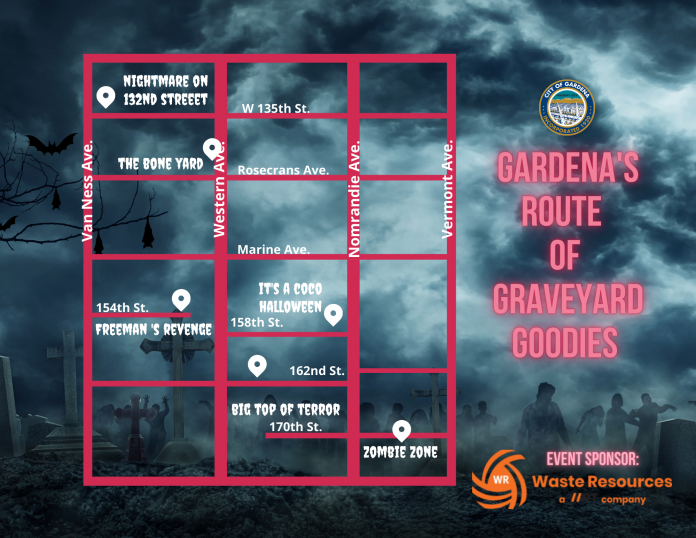 By Ronald Penh
The COVID-19 pandemic and infection protocols have reduced social events in which people are normally within a close proximity with one another. However, the city of Gardena has adjusted this year's Halloween so that individuals can trick-or-treat while complying with social distancing regulations by visiting six drive-thru locations where you can honk, wave, scream, shout, and pick up treats.
The event will take place on Friday, Oct. 30 and will start at 6:30 p.m. until treats run out.
The six locations will be in various parts of Gardena. You can visit "Freeman's Revenge" at Freeman Park on 2100 West 154th Pl., "Zombie Zone" at Johnson Park on 1200 W. 170th St., "Big Top of Terror" at City Hall Complex on 1700 W. 162nd St., "It's a Coco Halloween" at Mas Fukai Park on 15800 Brighton Ave.,"Nightmare on 132nd Street" at Rowley Park on 13220 S. Van Ness Ave, and "The Bone Yard" at GTrans on 13999 S. Western Ave.
No walk-ups are allowed and face coverings are required.
For more information, you can contact the Gardena Recreation Department at 310-217-9537.