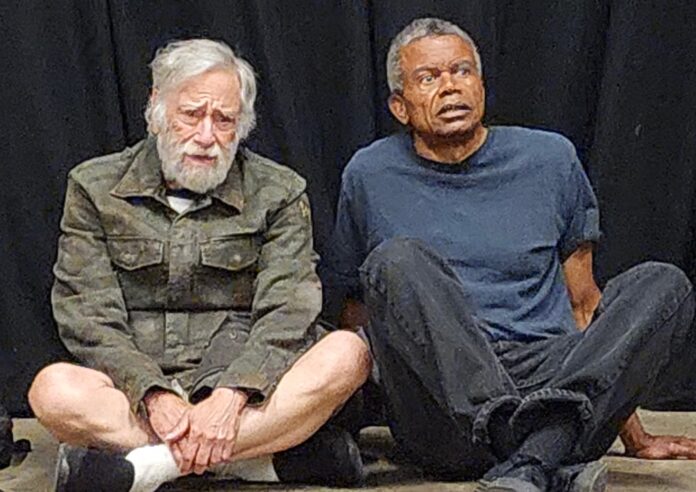 By Shari Barrett
The West Coast premiere of A BLACK AND WHITE COOKIE, a comedy by Brooklyn-based playwright Gary Morgenstein, directed by Tudi Roche and produced by Shelby Janes for SkyPilot Theatre Company, features Tommy Franklin (Harold), Morry Schorr (Albie), Aisha Kabia (Carol), Laura Trent and Dylan Bowers. For those unfamiliar with the classic New York deli treat, a black and white is a large cookie with half-chocolate and half-vanilla frosting. For this play, it's also a metaphor for the unlikely friendship between Harold Wilson, a 71-year-old Black veteran of the Vietnam conflict, and Albie Sands, a burnt-out, white '60s radical, now a Democratic Socialist ("Communist") who is nominally Jewish.
Harold is an anomaly, a Republican Vietnam veteran who voted for Nixon, Reagan, and Dubya, who has owned a corner newsstand for thirty years. After the pandemic lockdown forced his business to shut down, upon reopening his rent skyrocketed and now he faces imminent eviction. His outspoken friend and customer Albie wants Harold to fight his landlord to save his business. But Carol, Harold's antisemitic niece, distrusts Albie and wants Harold to take a $25,000 buyout from his landlord and retire. Of course, Harold has no such plans and Albie sees a way to fight the system by encouraging Harold to keep his business open. But when it turns out his landlord's family immigrated from Vietnam, while Albie's ancestors fled from persecution in Eastern Europe and Harold's were brought here as slaves, the focus switches to three people from differing backgrounds who all want the same thing – to succeed on their own terms in America. And isn't that what we all want?
Schorr (Albie) and Franklin (Harold) wholeheartedly portray the two friends authentically, allowing us to see not only their friendship but also how they smooth out their differences to work together for a cause in which they both believe. Aisha Kabia portrays Harold's niece Carol who just wants to best outcome for the friends. Supporting players include Dylan Bowers as Mitchell, a city official sent to assist Harold, and Laura Trent as Ms. J.N. Pham, Harold's landlord. Performances of A Black and White Cookie continue at 905 Cole Theatre, 905 N. Cole Ave., Hollywood 90038, on Friday and Saturday at 8 p.m., Sunday at 3 p.m. through August 20. Tickets are $40, available at the door or in advance online at https://cookie.bpt.me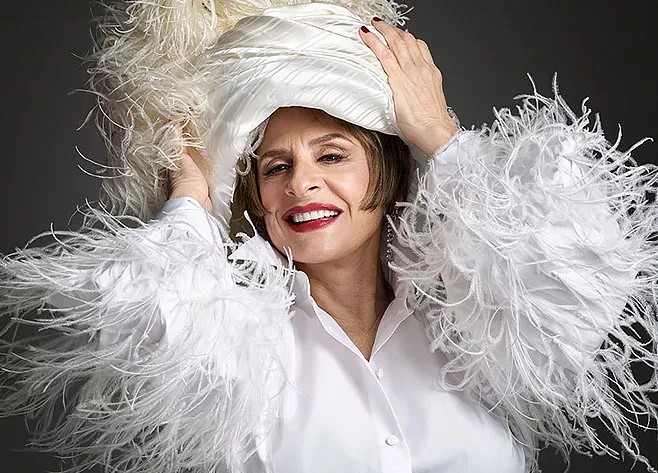 One of the best summer outings in Los Angeles is spending a warm evening outdoors at the Hollywood Bowl listening to a fabulous selection of music, played by the L.A. Philharmonic or visiting acts from around the globe. Last Sunday evening, I was in the audience for EVERYBODY RISE! A SONDHEIM CELEBRATION, featuring the talented Patti LuPone, Sierra Boggess, Sutton Foster, Skylar Astin, Norm Lewis, and Brian Stokes Mitchell in a curated concert program by Robert Longbottom and Kevin Stites, with Stites conducting the orchestra.
Each of the 23 Sondheim selections were performed to perfection. But I have admit, my absolute favorite was "A Little Priest" from Sweeney Todd by LuPone and Stokes who obviously enjoyed co-performing the humorous song celebrating Mrs. Lovett's selection of "meat" pies. Stokes also brilliantly performed "Getting Married Today" from Company by varying his voice to sing both the male and female parts! And Astin performed a stunning rendition of the comical "The God-Why-Don't-You-Love-Me Blues" from Follies. It was a stunning night of Broadway magic, with Sondheim's quick-paced lyrics expressing a remarkable range of emotions brought to life by these gifted vocalists and the magnificent orchestra who took the audience on a journey through the catalog of this revered figure in musical theater history. Plan your own upcoming night to remember at the Hollywood Bowl this summer by visiting https://www.hollywoodbowl.com/ 
ONE MOMENT OF FREEDOM by Marion J. Zola, centers on the little-known story of Bet, a courageous enslaved woman who sued her enslaver in court in 1781 for the basic human right to be free, ultimately leading to the abolition of slavery in Massachusetts. Directed by Linda Alznauer at Theatre 40 in Beverly Hills, the play features Catherine Bruhier, Joe Clabby, John Combs, Kristal Dickerson, Mandy Fason, Michael Kerr, Diane Linder, Michael Robb, Katyana Rocker-Cook, David Westbay and Jeffrey Winner, with some roles double-cast.
Catherine Bruhier impeccably portrays Bet, an enslaved woman who cannot read or write. But she knows how to listen and learn, leading her to question why "if all men" have the right to be free under Massachusetts law, doesn't it mean all "mankind and therefore includes women?" Getting a local neighbor who is an attorney to take her case, she tells the courtroom, "I am not property like a house or an animal, so as a human being I have the right to be free." And since she was lucky to live in a northern state in 1781, winning her freedom there was much easier than if she had been in the South. The play then goes on to follow how Bet chose to live her life as a free woman along with her daughter Lizzie, portrayed to perfection by Kristal Dickerson, with the talented supporting cast portraying all the local people in their lives. Performances continue at 7:30 p.m. on August 3, 9, 10, 11, 12, 16, 17, 24, 25, 26, at 2 p.m. on August 13 and 27, with a 7 p.m. show on August 13.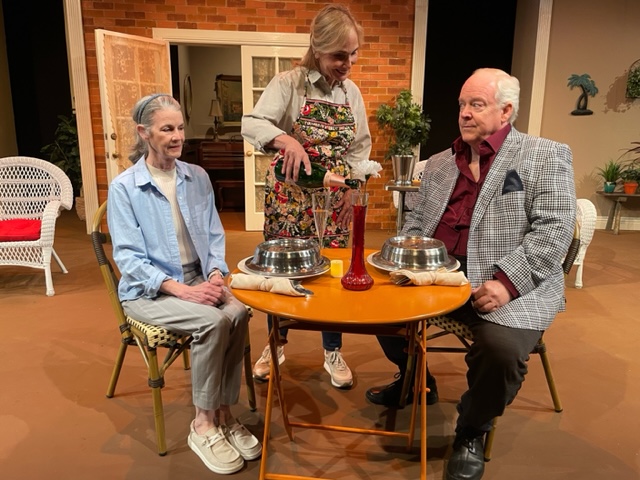 Playing in rep at Theatre 40 with ONE MOMENT OF FREEDOM is DORIS AND IVY IN THE HOME by Norm Foster, Canada's most popular and commercially successful playwright. Taking place in the Paradise Village retirement home in Canmore, Alberta, where new resident, retired prison guard Doris Mooney quickly befriends Ivy Hoffbauer, a former world champion skier who is taken aback by Doris' brash cheerfulness. Rounding out the three-person cast is dapper Arthur Beech, who has designs on Ivy. Warren Davis directs company members Ann Hearn, Diana Angelina and David Hunt Stafford, who produces the play for Theatre 40. Performances continue at 7:30 p.m. on August 4, 5, 7, 8, 14, 15, 18, 19, 21, 22, 23 and 2 p.m. on August 6 and 20
Both plays feature adaptable set design by Jeff G. Rack and beautiful costume design by Michael Mullen, presented
at Theatre 40, 241 S, Moreno Drive, in the Mary Levin Cutler Theatre on the campus of Beverly Hills High School in Beverly Hills 90212. Free parking is available in the parking lot adjacent the theatre, accessible by entering through the driveway at the intersection of Durant and Moreno Drives. Admission for each play is $38 reserved seating, with tickets available at (310) 364-0535 or online at http://theatre40.org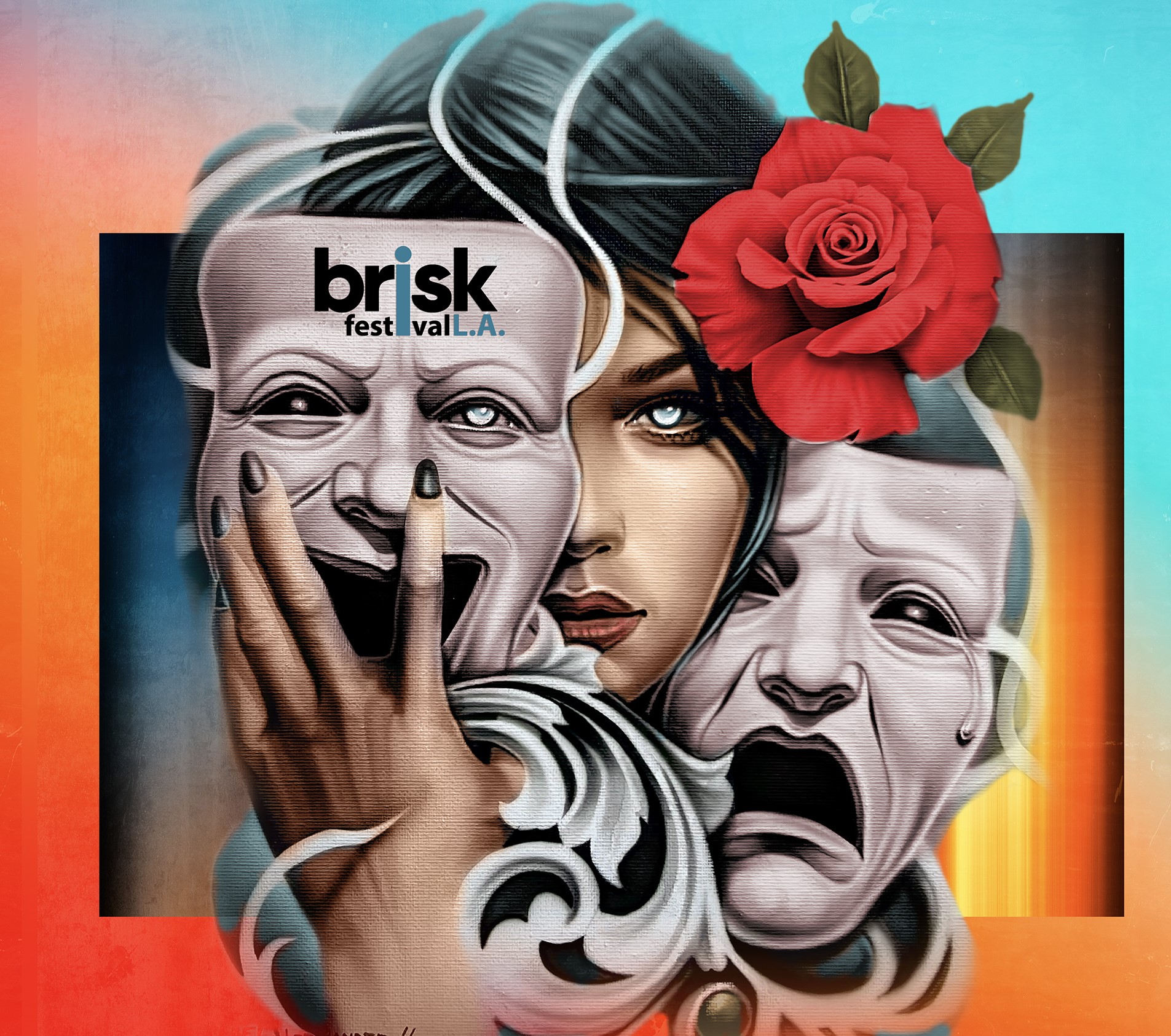 Beginning August 5 and running for five weekends, on each Saturday and Sunday there will be two shows (one at 6:15 p.m. and another at 8:30 p.m.), each comprised of 6-8 short one-act plays. In its eight days of shows, 54 short plays will be performed, selected from over 500 submissions and over 200 artists. Notably, the Brisk is one of L.A.'s only bilingual theater festivals with three of the 8 shows (22 one-acts in total) written and performed exclusively in Spanish. Each weekend, two shows will be selected, partly by audience vote, for a chance to perform in the "Finals Weekend" on September 1-3, where prizes will be awarded for best direction, writing, acting and best overall play. In the afternoons at 4:15 p.m. before the shows, the Brisk is also hosting free workshops with industry professionals. In the evenings, drinks and snacks, often featuring local food trucks, will be served on the theater's outdoor patio. For more information and tickets, visit https://briskfestival.com/tickets-la/