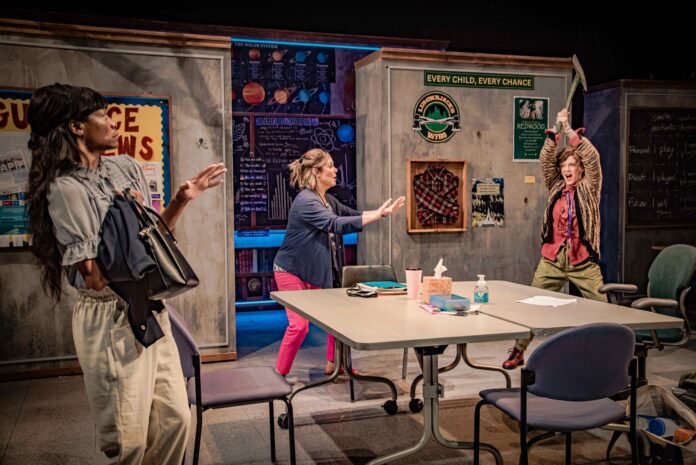 By Shari Barrett
It takes one to know one, the adage says. And playwright Greg Burdick, a teacher for more than 30 years, certainly knows the high school education system inside and out – the good, the bad, and the ugly – with every side brought into focus in his world premiere play ACCOMMODATION at the Odyssey Theatre. Through his characters, we clearly see the viewpoints of a student, parent, teacher, school counselor, and principal, with each on a mission to prove their worth and succeed amid overwhelming laws and regulations on providing individualized instruction for every student. But unfortunately, some classroom challenges prove to be a bit too much. 
Introduced to 9th grade student Michael Newsome (Massi Pregoni) in the opening scene as he fidgets in his classroom seat while various laws about making accommodations for students with learning difficulties flash before us, the heart of the play is brought into focus. But with laws passed protecting the rights of students to a fair and equal educational experience while being thrown into a classroom of at least 40 other students, how is a teacher supposed to always individually teach each student who needs special help, especially with a total of roughly 180 students in their care?  It's an overwhelming task, filled with tons of paperwork on top of the need to create viable lesson plans as well as grade papers. 
We are introduced to Michael's mother (Sufe Bradshaw) in the office of high school counselor Anne Roteman (Laura Niemi) as they go over Michael's need to pass his science class in order to stay on the swim team, where he excels despite his ADHD symptoms. The counselor sympathizes, but with her quick-fire responses, it is clear she has no real way to make sure the teacher in question will change her mind about Michael's grade. And when the teacher arrives to join the meeting with her hair frazzled and her matching rapid-fire conversation evidencing her frustration with the situation, a battle of wits ensues during which a screaming match leads to the threat of violence. And thus, the battle of wills is launched.
The teacher, Celeste Dawkins, is vividly portrayed with all her emotional baggage by Sandy Bainum, her every move reflecting her overwhelming dedication to teaching as well as her ever-exploding anger when challenged by anyone as to her ability to do her job well. Once the lawsuit about her behavior is filed and the media overtakes Westwood Forest High School in an affluent suburb of New Jersey, principal Ruth Lopez (Sol Marina Crespo) is directed by the School Superintendent to request Ms. Dawkins resign rather than be fired. As the situation boils over, Burdick asks us to take a long hard look at why anyone would want to work in the thankless and low-paying teaching profession, especially while feeling overwhelmed, undervalued, and disrespected. But we also get a realistic look at the role of a concerned parent, struggling student, and school staff wanting to keep the status quo and enrollment up in the face of media controversy. Kudos to the entire dedicated cast for bringing the hearts and souls of each character to the stage.
Directed with clarity of message and character motivation by brothers Brandon Baer and Garrett Baer, the production's astounding technical credits include movable scenic design pieces by Stephen Gifford; brilliant LED lighting effects by Gavan Wyrick; sound design by Cricket S. Myers which includes songs from Conjunction Junction and Schoolhouse Rock to welcome audiences to their seats; and superlative projection design by David Murakami which, at one point, morphs the entire theater space into part of the universe.
Certainly, those of us who have been (or currently are) school teachers, administrators, and counselors will recognize the clashes and motivations expressed in Burdick's exploration of the challenges of pursuing a profession meant for those who deeply care about the welfare of students, even in the face of overwhelming odds. And caring parents and students will no doubt identify with trying to make the best out of what can only be described as a bad situation seemingly out of their control. In other words, this is a play everyone should see and thank your teachers in your hearts and minds afterwards. 
The world premiere of Accommodation is presented by Christopher Sepulveda & 3Gems Productions as a guest production at the Odyssey Theatre, 2055 S. Sepulveda Blvd. in Los Angeles 90025, through Sunday, July 9. Performances on Wednesdays, Thursdays & Fridays at 8 p.m.; Saturdays at 3 p.m. and 8 p.m.; Sundays at 2 p.m. (dark Wednesday, July 5) Tickets range from $32 – $42, available online at https://tinyurl.com/AccommodationplayLA or https://odysseytheatre.com/tickets?eid=96813 or by calling the box office at (310) 477-2055 x2.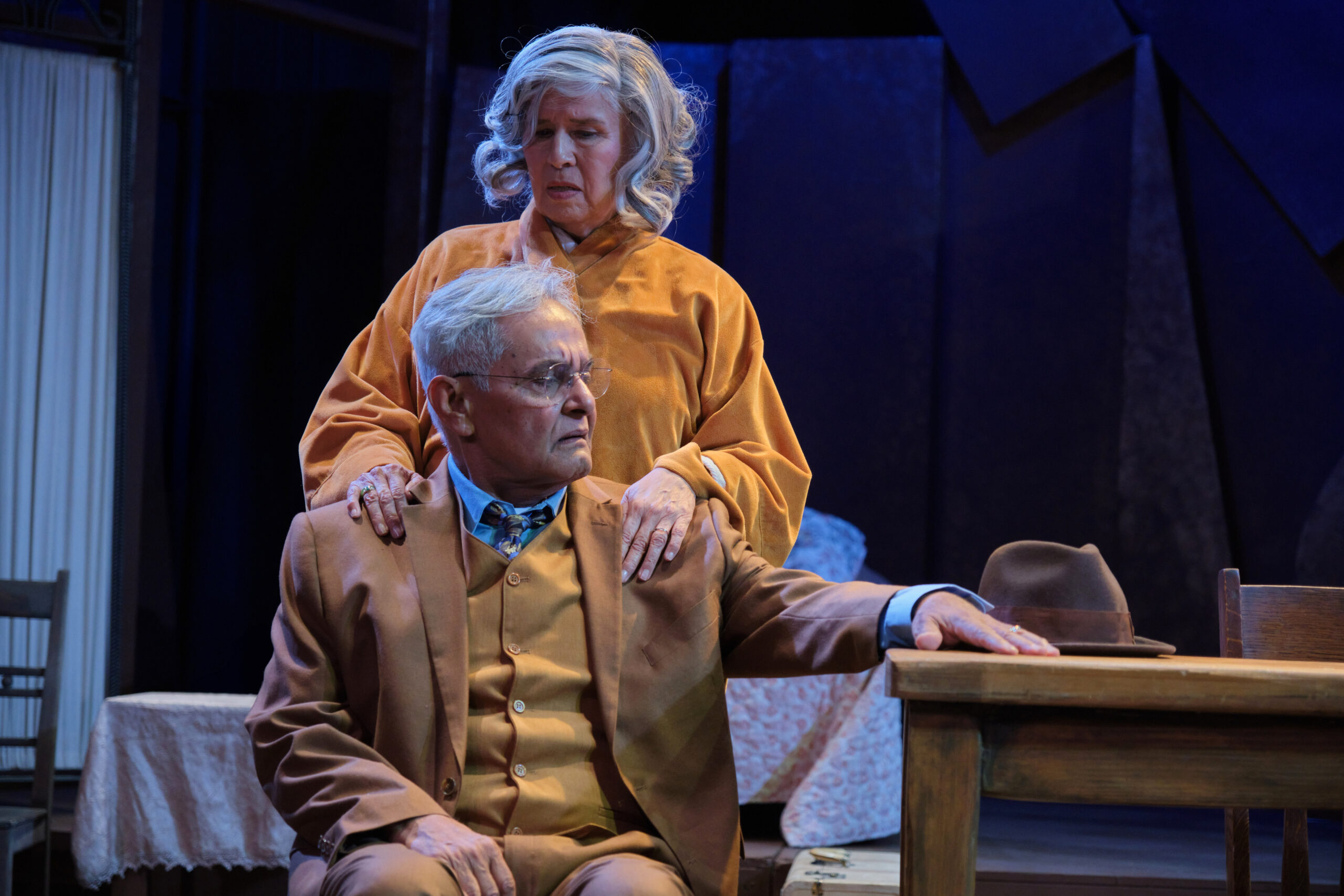 Local actors Christine Avila of Culver City and Eddie Diaz of Inglewood are featured in the CASA 0101 production of Arthur Miller's 1949 Pulitzer Prize-winning play DEATH OF A SALESMAN. Among the primarily Latino cast of 13, Ms. Avila plays Linda Loman, wife of the lead character Willy Loman (Vance Valencia of Boyle Heights), and Mr. Diaz plays Willy's son Biff. Directed by Corky Dominguez, performances take place June 16 – July 16 on Fridays and Saturdays at 8 p.m., and on Sundays at 3 p.m. in the newly dedicated Gloria Molina Auditorium at CASA 0101 Theater, 2102 East First Street (at St. Louis Street), Boyle Heights 90033. Free local street parking or in the Boyle Heights City Hall parking lot at 2130 East First Street (at Chicago Street) by entering the lot from Chicago Street. The run time is approximately three hours including intermission. For further information and tickets, visit www.casa0101.org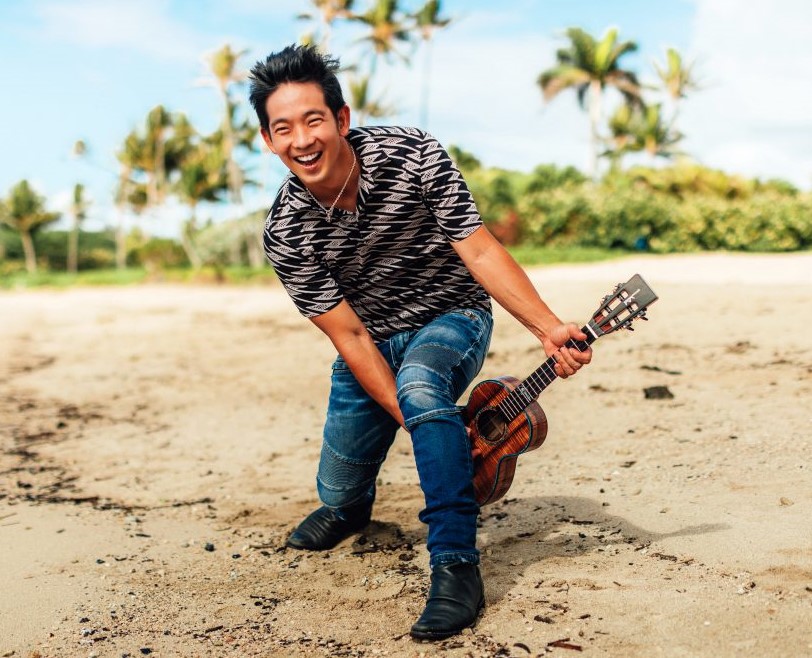 Sterling Venue Ventures is bringing a delightful mix of live music to The Saban Theatre, located at 8440 Wilshire Blvd. in Beverly Hills 90211. Highlights include Lyle Lovett and his Large Band on Thursday, July 6; Hawaii's ukelele master Jake Shimabukuro on Saturday, July 8; The Happy Together Tour (featuring The Turtles, Little Anthony, Gary Puckett & the Union Gap, The Vogues, The Classics Four, and The Cowsills on Sunday, July 9; and Al Jardine & Friends with The Wilson Sisters (Carnie & Wendy Wilson of Wilson Phillips, daughters of The Beach Boys co-founder Brian Wilson) on Sunday, July 23. For a complete schedule, tickets, and more information, including dates at venues in Beverly Hills, Redondo Beach, Agoura Hills, Burbank, Montclair, Ojai, and Oxnard, visit www.wheremusicmeetsthesoul.com or call the box office at 888-645-5006. Please note audience members under 18 must be accompanied by a paying adult; and for the safety of patrons, no bags bigger than 10" by 16" allowed.