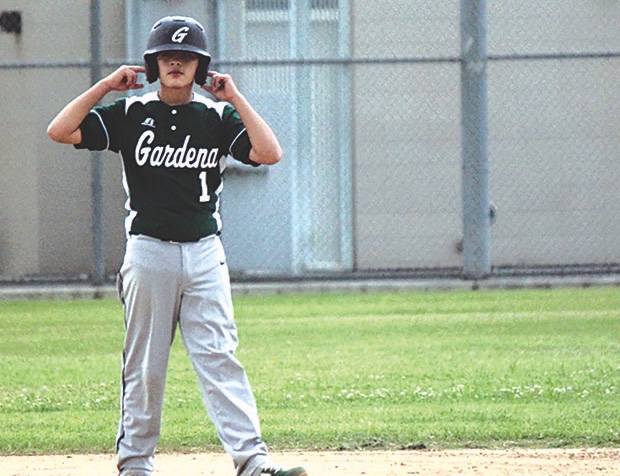 By Joe Snyder
Gardena High's 2023 baseball team is playing in a summer league but consisting of the Los Angeles Dodgers Dream teams, a group of mostly inner cities high school or high school age squads. It was formerly the RBI (Revival of Baseball in the Inner Cities).
All of the league games are being played at Jackie Robinson Field on the grounds of Gonzales Park in Compton.
Gardena's team is named Team Maury Wills, named after a former legend and Hall of Famer who played mostly for the Dodgers from the late 1950's to the early 1970's. He was one of Major League Baseball's top base stealers during that period. His best season was 1962 when he stole 104 bases, a Major League record until the Oakland Athletics' Ricky Henderson stole 118 bases in 1985. Wills played a big role for the Dodgers in the World Series championships in 1959, 1963 and 1965. He played for the Dodgers from 1956-66, before being traded to the Pittsburgh Pirates, then being one of the first players, briefly, for the National League expansion team Montreal Expos (now Washington Nationals) in 1969. He played just the first three months for the Expos before returning to the Dodgers where he finished out his player career, retiring in 1972. He is still living at 90 years old.
Team Wills began play on July 12 with a 10-0 loss to a very strong Team Tisdele of Long Beach.
Wills had only two hits in that game, one each by Joe Chavez and Alex Cardenas, who both played on the Panthers' squad last spring.
On July 15, Wills turned things around with a 12-2 victory over Team Cody Bellinger, a current Dodger standout. Team Bellinger consists for players from Compton and Paramount.
Team Wills had strong pitch- ing by Michael Monzano, Jacob Gonzalez and Anthony Garcia who combined for 13 strikeouts in the seven-inning game. Gonzalez, who played on Gardena's varsity team as a freshman last spring, also had three hits. Cardenas had two doubles. Jesse Aguijo, who enters Gardena High as a freshman in a few weeks, drove in a run with a base hit.
Wills played Team Mookie Betts, another current Dodger star, last Tuesday. Betts consists of players from Verbum Dei High from South Los Angeles.