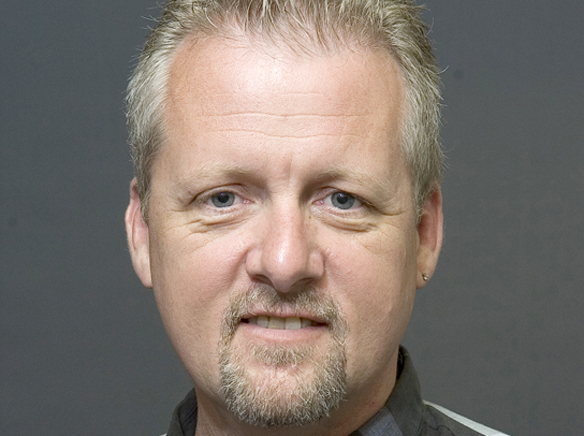 It isn't surprising when some segment of the political spectrum heaps scorn on news reporting. When unflattering information is made public, it is always popular to blame the messenger; hence, that old saw from bumper stickers, "I don't believe the liberal media."
It isn't surprising when some segment of the political spectrum heaps scorn on news reporting. When unflattering information is made public, it is always popular to blame the messenger; hence, that old saw from bumper stickers, "I don't believe the liberal media."
I guess there are those who prefer to deny various American misadventures, be it the overthrow of foreign governments, lying to the public and Congress about Vietnam and Cambodia, the Watergate break-in, selling arms to Iran and giving the proceeds to Nicaraguan rebels, propping up oppressive dictatorships, flaunting safety and environmental laws, suppressing votes, etc.
In today's world, however, when someone sneers at the "liberal media," I wonder who the heck they mean.
A quick scan of this morning's headlines finds an awful lot of fluff. Online front page views from CNN, the LA Times, and other outlets included these items: Tracy Morgan sues Walmart over crash, last original member of Ramones dies, LeBron James makes nice with his former team owner, and current and former hosts of ABC's The View snipe at one another. Retailer J. Crew parries criticism of super small sizing, Ellen DeGeneres sells home, and new Planet of the Apes film may "save" the summer box office.
Marijuana producers invent imaginative names to market products, injury updates at the bull running in Spain, and meaningless speculation over the prospects of a dozen stumblebums with presidential aspirations.
You might think it was a slow news day. You might guess things have grown quieter in the dozens of global hotspots where conflict and bloodshed are daily occurrences. You might surmise our climate and environment are doing fine.
But you would be wrong.
Events important and atrocious occur every day, but reporting on them isn't great for ratings. You see, the websites, newspapers, magazines, and broadcast outlets are almost universally owned by very few corporations. So what we get for "news" skews less for information and more for infotainment.
I briefly tuned in to a national morning news program this week. The top-of-the-hour story was a report from the South Bay's own Manhattan Beach.
Over grainy phone video footage, the anchor breathlessly narrated an encounter between a long-distance swimmer and an "angry" great white shark (yes, she described the fish as "angry). The scene then cut to a live interview with the victim.
The reporter eagerly prodded with an essentially lurid question, "What was it like being attacked?" After the reply came this dramatic follow-up: "How did you feel looking into the eyes of this angry creature?"
In short, it was sensationalism and titillation, appealing well to the lowest and most fearful common denominator, but not informing the public on anything significant.
Given its ownership, the media will never report on substantive issues (such as who controls so much of what we see and hear). Given what is served to us as "news," I believe in a corporate media but not a liberal one.
Pat Grimes, a former South Bay resident, writes from Ypsilanti, Mich. He can be reached at pgwriter@inbox.com