Youth MLK essay winners to be honored; Johnsons to serve as '21 Grand Marshals
By Gary Kohatsu
This year's Gardena Dr. Martin Luther King Jr. Youth Night and Parade has been canceled due to COVID-19, but the spirit of the events will carry on, Councilwoman Paulette Francis, who heads the MLK Jr. Cultural Committee said.
Francis said that the cultural committee had to re-think the two-day citywide celebration, which would include the Friday night Youth Commemoration Program, followed on Saturday by the Parade.
Grand Marshals of the parade will be former Councilwoman Rachel Johnson and her husband Phil Johnson. Both have made significant contributions to the city of Gardena dating back to their youth.
This year's Dr. MLK Jr. Day is set for Jan. 18.
"We did go forward with our 48th annual City-wide essay contest for students in third to 12th grades who live in Gardena or attend the Gardena Community of Schools," Francis said by email.
This year's essay theme was, "Why was it so important to Dr. King the ll people have the right to vote?"
"The response has been overwhelming," Francis said. "We received well over 100 essays."
In the tradition of past Youth Night celebrations, first to third-place winners were selected in three categories: elementary, middle and high schools. Winners all receive a cash prize and certificates.
Saturday's parade might take on a new look.
"We were planning a Peace and Unity Caravan followed by a short program in lieu of the parade," Francis said. "We're waiting to hear what the L.A.  County guidelines are on rallies and caravan."
Grand Marshal bios to follow (Phil Johnson story will be reprinted here from a previous issue):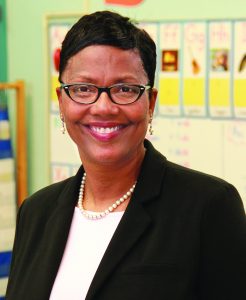 Dr. Rachel C. Johnson served as Councilwoman on the Gardena City Council from March 2005 to 2015.She previously served as the elected City Clerk from 2001 to 2005, and served as Gardena's Mayor Pro Tem from April 2011 to April 2012.
Now retired, she was a 32-year educator with the Los Angeles Unified School District, and is a member of the United Teachers of Los Angeles – Retired; the UCLA Alumni Association, the USC Alumni Association, Phi Kappa Phi Honor Society; and Delta Sigma Theta Sorority Incorporated.
Dr. Johnson has been on the Board of Directors of Gardena Youth Football and Cheer, Inc. since 1994, where she served as executive cheer director and is a Member at Large. She also served as the Chief Deputy Cheer Commissioner for the Pacific Coast Conference Youth Football and Cheer Association from 2015 to 2020, where she supervised all cheer personnel from every organization within the league and set policy for more than 1,000 youth and adult participants.
Johnson was also a member of the Junipero Serra High School (Gardena) Consultative Board from 2016 to 2017. She currently is the president of the Gardena Holly Park Community Association. Her many honors include the City of Gardena Trailblazer Award, 35th Senate District Woman of Distinction, 10th District P.T.A. Public Service Award and the YWCA Crimson Award.
Dr. Johnson was raised in the Gardena area, graduating from Gardena Elementary, Peary Junior High and Gardena High School. A 1982 graduate of UCLA with a B.A. in Psychology, Dr. Johnson completed a Master's Degree in Education at California State University Long Beach, and a Doctorate in Educational Leadership at the USC Rossier School of Education.
Her many Council responsibilities included her assignment as a trustee of the Greater Los Angeles Vector Control District, as well as representing the city with the Independent Cities Association and the Centinela Youth Services. She was an alternate representative to the Southern California Association of Governments and the West Basin Water Association.
Dr. Johnson has been chair of the Dr. Martin Luther King Jr. Cultural Committee, a member of the Gardena Jazz Festival Committee, and chairperson of the Gardena Black History Month Festival.
Her many council accomplishments included establishing many public safety initiatives such as the city-wide surveillance system and community policing programs; city park facility upgrades; the building of a new senior housing center; new retail developments; the Artesia Boulevard Specific Plan which included food, retail and live-work establishments; and new restaurants such as In-n-Out, Jersey Mike's, Starbucks, and Chipotle, just to name a few. 
During her years on the council, Dr. Johnson was instrumental in turning the city's 26 million dollar debt into a $10 million dollar surplus without cuts to city services, no employee layoffs or furloughs, and no new taxes.
Her common sense fiscal management and expertise contributed to the city's financial stability during her tenure on the council.
Gardena has been Dr. Johnson's home for more than 35 years. She and her husband, Philip, have four children, and six grandchildren. Her children and grandchildren all attended or currently attend Gardena area schools and are very involved in community, school, academic, and sports activities.
While a member of the City Council, Dr. Johnson, along with her council colleagues, continued to promote economic development, build city reserves, maintain city services and enhance public safety.
Through community involvement and engagement, Dr. Johnson supported current, and created new, civic and neighborhood programs and events. Dr. Rachel C. Johnson will continue to work hard to make the city of Gardena a safe place to live, work, do business, and raise a family.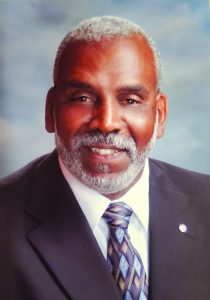 Philip A. Johnson Sr. will be one of two grand marshals, along with wife Rachel, in the 2021 Gardena Dr. Martin Luther King Jr. virtual parade
Johnson has dedicated his adult life to supporting and enhancing the lives of the youth of Gardena. In 1994, he helped establish and is currently the president of the Gardena Youth Football and Cheer Association, which has serviced approximately 5,000 youth football and cheerleaders from Gardena and surrounding areas.
Many of these participants have gone on to successful careers as NCAA football players and cheerleaders, past and current NFL football players, and professional dancers, coaches, choreographers and officials.
Johnson was raised in the city of Gardena, graduating from Purche Avenue School, Henry Clay Junior High School and Gardena High School.
At Gardena High School, Philip was a successful scholar-athlete in football and track and field. He is still the current Los Angeles Unified School District record holder in the 110-meter high hurdles, a record that has stood for more than 40 years.
Because of his accomplishments on the track and in the classroom, Philip was awarded a full athletic scholarship to the University of Southern California, where he graduated in 1982 with a B.A. in Public Administration.
After many years of working in the medical billing field, Johnson began working for the city of Gardena Parks and Recreation division where he could continue to mentor and motivate the youth of Gardena and utilize his skills as a handyman (which is his passion), building and fixing whatever was needed to be built and fixed at different parks in the city.
Now retired, he is always "on call" if something needs to be fixed at any park or for any event, always willing to help if he's needed!
Johnson also served his community in different capacities. He has served as the president of the Holly Park Homeowners Association, president of the Purche Avenue School PTA., member of the Gardena Jazz Festival committee, and as Councilmember Henderson's appointee to the Planning and Environmental Quality Commission from 2015-2017.
Gardena has been Johnson's home for more than 50 years. He, and his wife Rachel, have owned a home in this city for more than 35 years. They have four children and six grandchildren that currently attend or have attended Gardena schools. All are very involved in community, school, academic and sports activities.
Phil Johnson is passionate about uplifting the youth of his community and will continue to volunteer his time towards these efforts, making Gardena a great place to live and raise a family.
He was chosen as grand marshal by the Gardena Dr. Martin Luther King Jr. Cultural Committee.