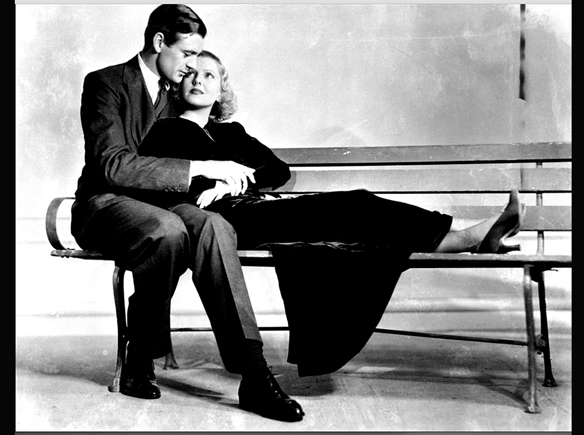 Fall has fallen and cooler weather is just around the climate corner, so it's also time to stock up on cool DVDs to watch in your warm, cozy family room. For starters, check out the classic Frank Capra comedy "Mr. Deeds Goes to Town."
But if you prefer a chiller thriller, take a look at "Lights Out" from Warner Bros. If you scare easily, you may want to watch this flick with the lights on. And you can never go wrong with a PBS title. For animal lovers and armchair travelers, there's "India: Nature's Wonderland."
Fall has fallen and cooler weather is just around the climate corner, so it's also time to stock up on cool DVDs to watch in your warm, cozy family room. For starters, check out the classic Frank Capra comedy "Mr. Deeds Goes to Town."
But if you prefer a chiller thriller, take a look at "Lights Out" from Warner Bros. If you scare easily, you may want to watch this flick with the lights on. And you can never go wrong with a PBS title. For animal lovers and armchair travelers, there's "India: Nature's Wonderland."
This interesting DVD gives you the chance to learn more about India, home to over a billion people and rare and exotic animals that exist nowhere else on earth. Another entertaining PBS program now on DVD is "Norman Lear: Just Another Version of You."
***
Sony Pictures Home Entertainment celebrates the 80th anniversary of Frank Capra's "Mr. Deeds Goes To Town" this Oct. 4. This charming film has been fully re-mastered and debuts on Blu-ray with bonus content that includes commentary by Frank Capra Jr. and the "Frank Capra Jr. Remembers Mr. Deeds Goes to Town" featurette in which the son of the famous director offers insights into his father's techniques, the motivation of the actors and the production of the film.
The disc is presented in collectible Digibook packaging featuring 24 pages of rare photos and an all-new essay by celebrated film historian Jeremy Arnold. The package also includes a vintage advertising gallery and an original theatrical teaser.
In the film Longfellow Deeds (Gary Cooper) is a resident of a small town in Vermont. He leads a simple life until he inherits a vast fortune from a late uncle. When an unscrupulous lawyer brings Deeds to New York City the unassuming heir becomes the object of a tremendous amount of media attention. Soon a clever reporter (Jean Arthur) gains his trust and affection. She then uses her position to publish condescending articles about him. But are her feelings for him really that shallow?
This charming romantic comedy was nominated for 5 Academy Awards, including Best Picture, Best Screenplay and Best Actor (Gary Cooper). Capra took home an Oscar for his direction. "Mr. Deeds Goes  To Town" has a running time of 115 minu-tes and is not rated.
***
"Lights Out," from Warner Bros. Home Entertainment, debuts on Blu-ray on Oct. 25. This horror film stars Teresa Palmer ("Warm Bodies") as Rebecca, Gabriel Bateman ("Annabelle") as Martin, Billy Burke (the "Twilight" franchise) as Martin's father, Paul, Alexander DiPersia ("Forever") in the role of Bret, Rebecca's boyfriend and Maria Bello ("Prisoners") as Sophie.
Growing up, Rebecca was never really sure of what was and wasn't real when the lights went out. Now her little brother, Martin is experiencing the same unexplained and terrifying events that had once tested her sanity and threatened her safety. Once again, a frightening entity with a mysterious attachment to their mother Sophie has reemerged. But this time, as Rebecca gets closer to unlocking the truth, there is no denying that all their lives are in danger once the lights go out.
The film is rated PG-13 for terror throughout, violence including disturbing images, some thematic material and brief drug content.
*******
"India: Nature's Wonderland" is hosted by wildlife expert Liz Bonnin, actress Freida Pinto ("Slumdog Millionaire") and mountaineer Jon Gupta. Together they reveal the wonders of India's natural world. From the Valley of the Flowers in West Himalaya and turtles hatching on the beaches of the east coast, to the lions of the Gir Forest this fascinating DVD reveals a land packed full of unrivaled wildlife experiences. In the Gir Forest, home to the world's last asiatic lion, we watch two females hunting. Next we witness elephants walking through a tea plantation, then meet a man who has dedicated his life to the hoolock gibbon, India's only ape, which starts its morning by singing. Running time:120 minutes.