By Ronald Penh
Following Super Tuesday, results of the Gardena election as of March 4 were posted on the Los Angeles County Registrar-Recorder/County Clerk website which revealed that Mark E. Henderson and Roy Kim received the most votes for the two seats on city council and that a majority voted "Yes" on Measure G.
Henderson topped the total number of votes by a significant margin and tallied a total of 2,027 votes. Kim followed up with a total of 1,597 while Paulette Francis barely trailed Kim with the third most votes totaling 1,498.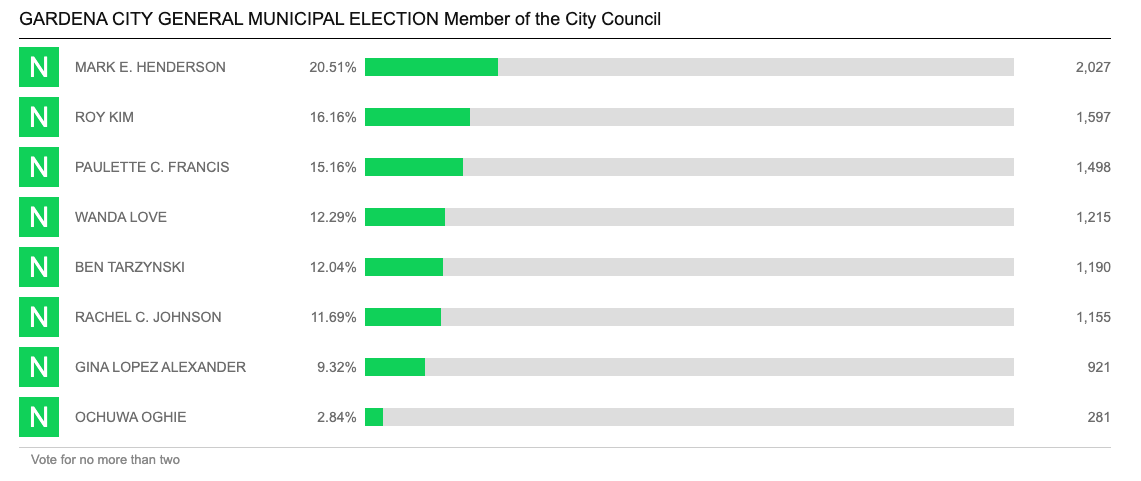 A whopping majority supported a vote of "Yes" on Measure G in which 64.08% of Gardenans supported the measure and 35.92% did not support it. 3,988 voted "Yes" on Measure G while 2,235 voted "No."

You can view other municipal election results through the website https://results.lavote.net/#year=2020&election=4085.