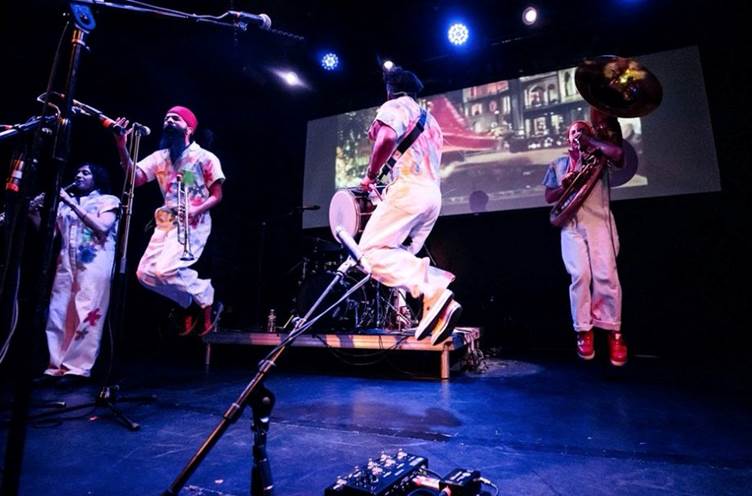 By Sarah Gallagher
Red Baraat Festival of Colors is colorful in more than one way. Red Baraat brings its Northern India-style fusion funk to The Mint and celebrates the Hindu holiday of Holi in a most joyous manner.
Red Baraat plays The Mint on March 11.
The New York band's modern South Asia-style of blended music engages audiences of all ages and nationalities and embraces Holi, the most colorful holiday on the Hindu calendar.
During Holi, South Asian people throw colored powder at each other and celebrate their blessings. In a similar manner, Red Baraat makes their performance colorful, wearing festive clothing and embracing the party style in their music, keeping it fresh and upbeat.
Great care is taken on the part of the Brooklyn, New York-based musicians to keep the music new and the spiritual season around the Hindu holiday called Holi an upbeat adventure.
Band leader Sunny Jain thought of the idea to blend North Indian bhangra with jazz and horns and the results have been positive. Completely original and innovative, Red Baraat deserves its rave reviews and has a devoted fan base. Red Baraat's June 2018 release Sound The Peoplescored a top 10 position on the World Music Charts Europe. Red Baraat brings its message of inclusivity around the world, and the band has fans everywhere they've played including  Abu Dhabi, Kazakhstan, Canada and Europe.
Red Baraat plays The Mint on March 11. Tickets are available at The Mint LA.