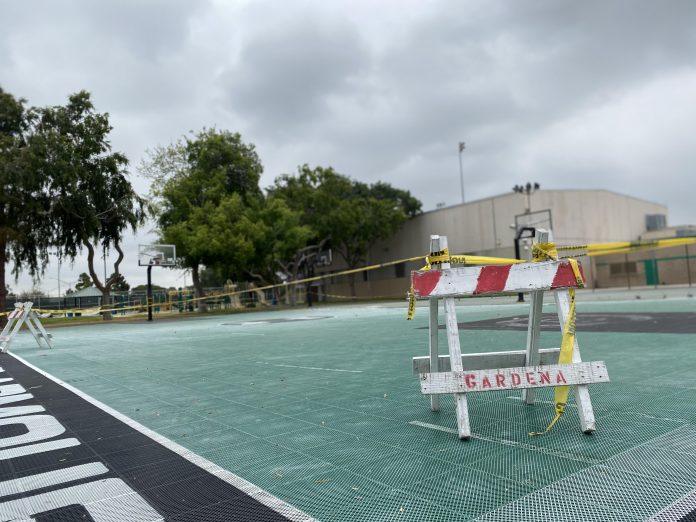 By Ronald Penh
The city of Gardena has reopened its public parks amending the regulation that called for the closure of all parks within Gardena as the city begins to gradually relax social distancing regulations.
This regulation aligns with the larger county and statewide direction in slowly reopening public areas and low-risk businesses. 
LA County is currently in the second stage out of a five stage process laid out to reopen its cities in response to the flattening of the curve of COVID-19.
The regulation, however, does include some restrictions on usage of the parks. The regulation calls for the opening of parks during public hours and for passive use only such as walking or jogging. 
Gatherings and picnics are still prohibited as well as use of sport amenities such as playgrounds, basketball courts, tennis courts, skate parks, soccer fields, etc.
It is also still required to practice social distancing regulations such as keeping a minimum distance of six feet away from others and wearing a face mask that covers the mouth and nose.
The regulation can still be terminated by an order from the Gardena Director of Emergency Services, by resolution or other action from city council, or until Gardena's state of local emergency ends.
The regulation was proclaimed on May 7 in which it came into effect the following day on May 8.
You can find more udpates on COVID-19 in Gardena through the website  https://www.cityofgardena.org/coronavirus-covid-19.