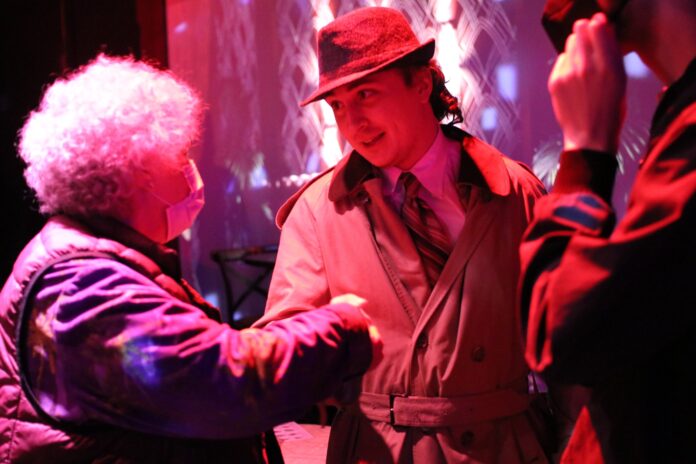 By Shari Barrett
The Hollywood Fringe Festival (#HFF23) is an annual, open-access, community-derived event celebrating freedom of expression in the performing arts community. Each June, the arts infiltrate the Hollywood neighborhood when fully equipped theaters, parks, clubs, churches, restaurants and other unexpected places host hundreds of productions by local, national, and international arts companies and independent performers, with 100% of box office revenue given back to participating artists and venues. Participation is completely open and uncensored, and this free-for-all approach underlines the festival's mission to be a platform for the most diverse and cutting-edge points-of-view the world has to offer.  
Fringe festivals exist throughout the world as havens for underground and emerging arts scenes beginning in Edinburgh, Scotland, in 1947 when eight performance groups appeared uninvited on the "fringes" of the exclusive Edinburgh International Festival. The Edinburgh Festival Fringe has since grown into the largest arts festival in the world with hundreds of artists, thousands of performances, and millions of patrons every summer. Many selections in this month's Hollywood Fringe will be making their way to the Edinburgh Fringe this August.
I have attended many types of plays this month including solo shows, cabaret and variety acts, immersive experiences, musicals, comedies, dramas, dance, and physical theatre. Here are a few of my Fringe favorites:
THE COLLECTIVE: A 1920s MAFIA IMMERSIVE EXPERIENCE
It was so much fun stepping back in time to 1920s Los Angeles at the height of Prohibition during the immersive wake of the recently deceased Don, John Telletino, leader of The Collective crime syndicate. As I walked around speaking with trusted members of The Collective, from the Don's Lieutenants to its most respected agents (audience members) at the Don's favorite speakeasy (Three Clubs, 1123 N. Vine Street, L.A. 90038), I discovered that dark plans lurked in the shadows and everyone had an ulterior motive in their attempt to take advantage of the power vacuum. With the fate of The Collective hanging in the balance, it falls into the hands of the audience to discover who the real traitor is to determine the future of the Family. The Collective has over 40 quests to be completed, with multiple different paths to follow and countless potential endings. Dressing in your best 1920s attire is encouraged. For this show, all audience members are required to be 21+ and show proof of vaccination against Covid-19. Masks are recommended but not required.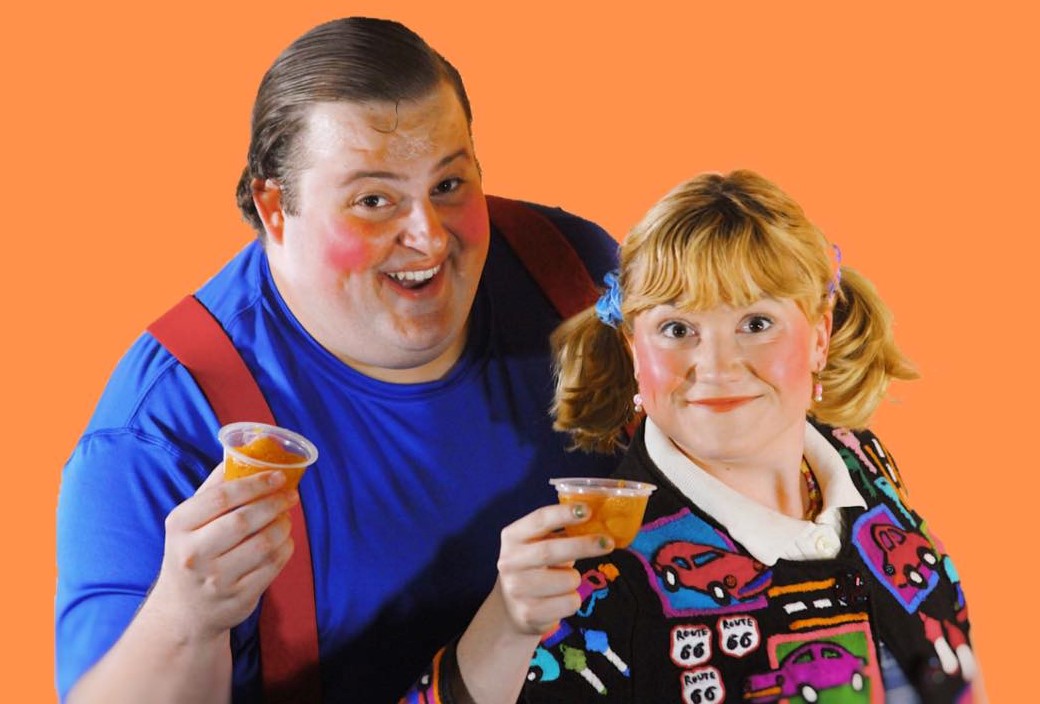 JOLLY PLAYTIME
I have always been a fan of Improv, and Jace Ceyanes and Molly Renze are experts at it, portraying two young kids dropped off at daycare who are looking to have some fun with everyone else there (the audience). Especially entertaining was the inclusion of audience members pulled up onstage to participate and everyone's willingness to do so. (I became known as the Dancing Russian Spy and will proudly wear that badge throughout Fringe!) Every show is guaranteed to be different given what suggestions are made from the audience, so be ready to play your part when called upon. And though these are two kids having fun, this is not a show for kids due to language and sexual content. Performances at The Broadwater Black Box, 6322 Santa Monica Blvd., L.A. 90038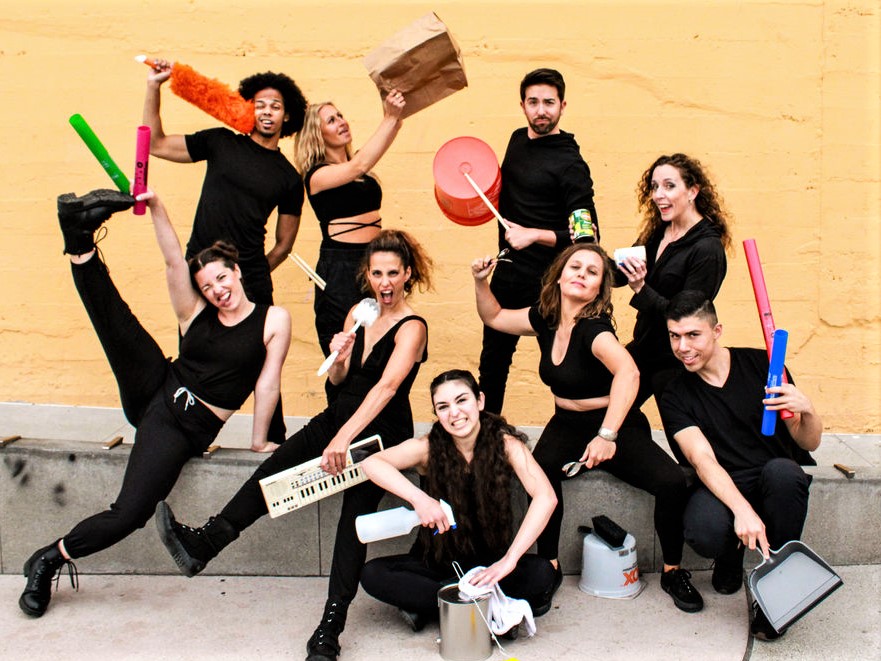 RHYTHM DELIVERED
I was very impressed by the astounding performers who each dance and drum up a storm of excitement while using ordinary items to great effect. Ever danced on bubble wrap? Drummed on a Home Depot bucket? Be prepared to be surprised at what gets pulled out of boxes and then becomes part of the show. I especially enjoyed the electronic creation of music made up of noises from the cast and words from the audience, then choreographed into an exciting tap number. Great fun for all ages at the Broadwater Main Stage, 1076 Lillian Way, L.A. 90038.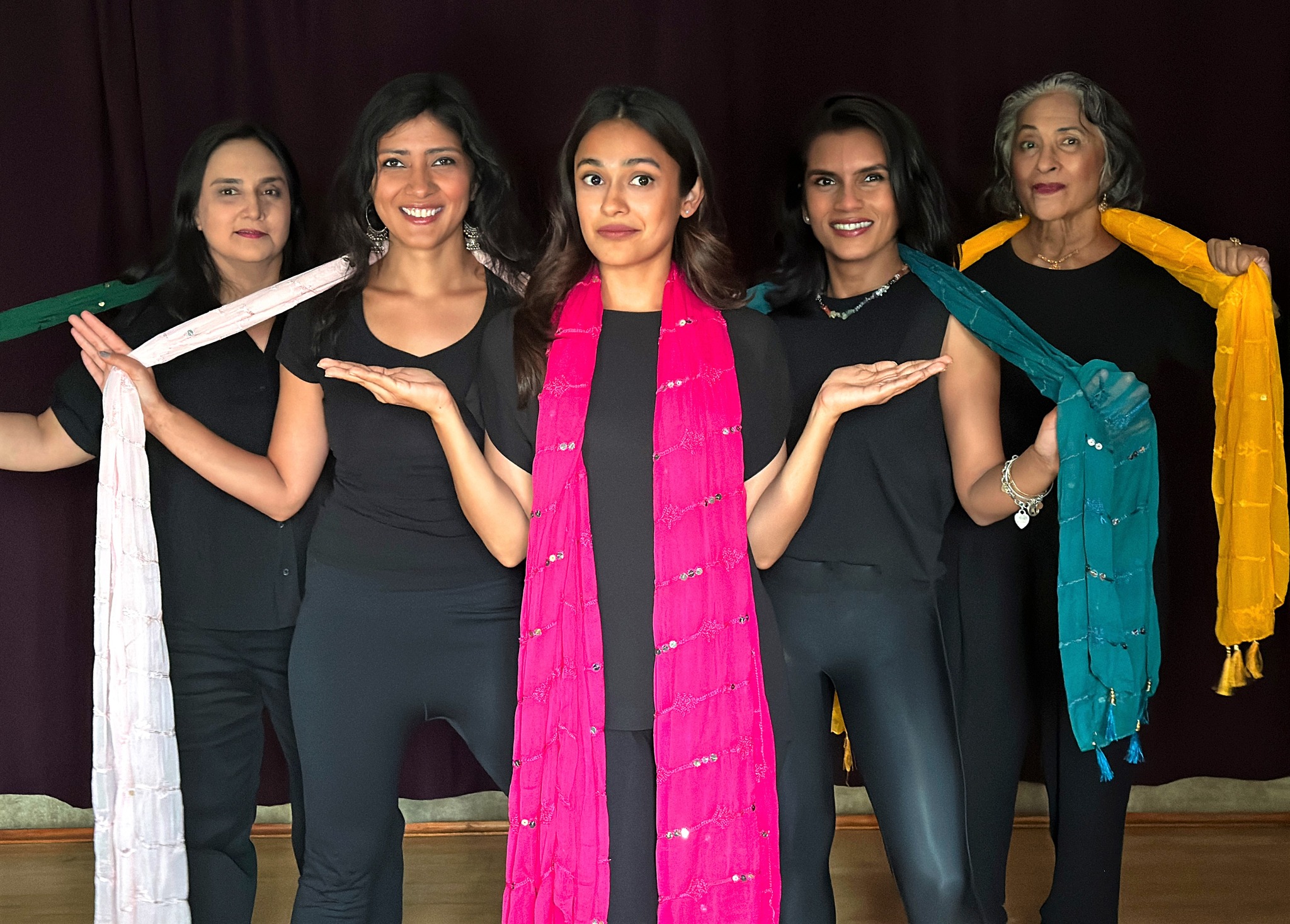 YONI KI KAHANIYA (#YKK)
Five South Asian women share their personal experiences growing up in different parts of America, using creative movement well directed by Marianne Davis. As their stories were told, you really got a sense of their identities as well as how all women should look at their bodies without shame (the play's subtitle is Vagina Stories). I was really impressed at their level of interaction while using beautiful scarves as props during this marvelously entertaining and educational show with each actor getting a chance to tell her own story while the others acted out what was being said. Performances at The Broadwater Black Box, 6322 Santa Monica Blvd. L.A. 90038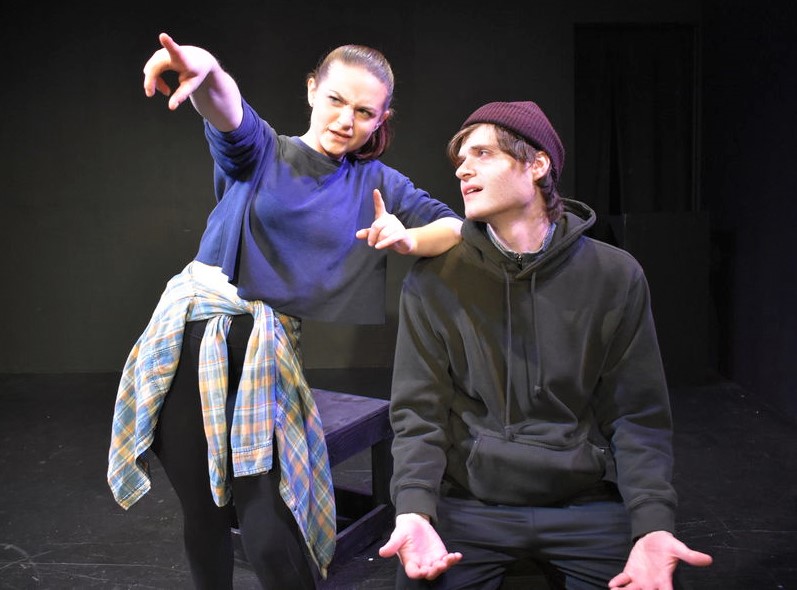 LOSING YOUR HUMANITY
This new musical by Spencer Johnson, Ariella Fiore and Jeff Thomson explores the way a family deals with a zombie outbreak that hits close to home. But when your town is overrun by zombies, how do you keep from losing your humanity? And just as it did with the Covid outbreak, the answer seems to be to stay home and away from other people. But what if the only way to save someone you love is to venture outside in the small town of Sidie Hollow? Riley thinks it's worth the risk when that person is her brother Kyle. But how will she break the spell the zombies have over him? Performed by a talented ensemble of actors who harmonize well, this is a great first step to a full two-act musical about the importance of being true to yourself. Performances at The Broadwater Black Box, 6322 Santa Monica Blvd., L.A. 90038
The best way to find shows that interest you is to visit the Fringe website at www.hollywoodfringe.org where you can look up shows by title, location, date and time and purchase tickets (most run $10-$20). Or visit Fringe Central, the popular outdoor gathering spot at 905 Cole Avenue, L.A. 90038, for assistance with all things Fringe. While there, be sure to pick up a Fringe Guide with information on all shows.