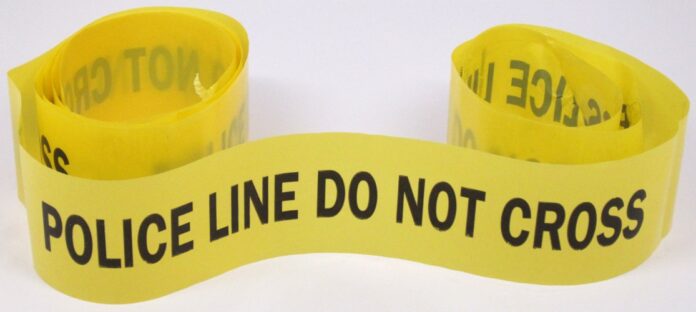 By Brett Callwood
An unidentified man crashed his car into parked vehicles in Gardena after being shot on Sunday night. The victim was taken to hospital where he was pronounced deceased.
In a news release, the Los Angeles County Sheriff's department said that they responded to the 14800 block of Chadron Avenue regarding a shooting investigation on Sunday, May 21, 2023 at 10:53 p.m. 
An update read, "Upon arrival they located a white Toyota Corolla on the 14700 block of Chadron Avenue. They observed the vehicle crashed into several parked vehicles. They also observed the victim and sole occupant, a Male Hispanic adult, suffering from gunshot wounds to the upper torso. Los Angeles County Fire Department Paramedics arrived on scene and transported the victim to a local hospital where he was pronounced deceased. Los Angeles County Homicide Investigators arrived on scene and learned the victim was driving northbound on Chadron Avenue near the 14800 block when he drove by a group of individuals standing on the west side of the street. He began to take gunfire from those individuals. The victim sped off and crashed into multiple parked vehicles near the 14700 block of Chadron Avenue."
At the moment, there are no descriptions of the people who fired on the vehicle, apart from the fact that there were four or five of them. Race and gender is unknown, as is the reason for the shooting. 
"Anyone with information about this incident is encouraged to contact the Los Angeles County Sheriff's Department's Homicide Bureau at (323) 890-5500," reads the release. "If you prefer to provide information anonymously, you may call "Crime Stoppers" by dialing (800) 222-TIPS (8477), use your smartphone by downloading the "P3 Tips" Mobile APP on Google play or the Apple App Store or by using the website http://lacrimestoppers.org."