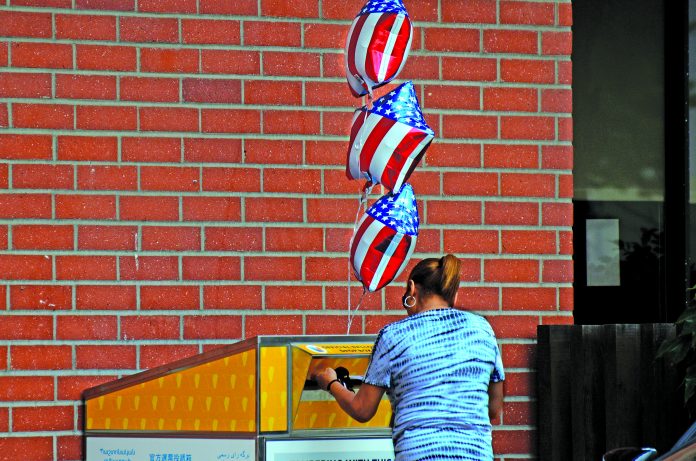 By Gary Kohatsu
The Nakaoka Community will begin its 5-day in-person voting accessibility starting on Friday, Oct. 30, joining Rowley Park (an 11-day voting center) as Gardena's two centers to perform in-person voting now to Election Day, Nov. 3.
With less than a week from the Nov. 3 elections, Gardena City Clerk Mina Semenza also mentioned that voter registration is still possible for in-person voting till Nov. 3.
Those registering for the first time must bring a valid form of ID, such as a California Driver's License or a utility bill.
Those who have previously registered do not have to show ID when they re-register, Semenza said.
Of note, all registered voters should have received a "quick check-in code" in the mail that they can take with them to a voting center, she said.
Important dates to know leading to the election:
Oct. 24, began the 11-day Vote Centers, the hours 8 a.m. to 5 p.m. Rowley Park is the site of the 11-day vote center.
On Oct. 30, the 5-day Vote Center opens from 10 a.m. to 7 p.m. The Nakaoka Community Center begins its in-person vote center on Friday.
Nov. 3 is Election Day and the voting centers are open from 7 a.m. to 8 p.m. Note: Registration to vote is still possible at either center to vote in-person only — no mail-in drop off.
Gardena voters can choose when, where and how to vote, according to the Los Angeles County Registrar-Recorders office and the Gardena City Clerk's office.
All registered voters are eligible to vote by mail or vote in person at an LA County vote center. Those voting in person should remember that the County has replaced the antiquated (election-day) polls and system with a new, computerized voting process leading up to election day.
"There are multiple ways to vote," Semenza said. "Voting has never been easier, safer or more accessible. You can in your hometown, or you can vote anywhere at a voting center located in Los Angeles County. Because some people may work (miles from their home) and otherwise might not get a chance to vote."
So voters can vote in person at one of Gardena's two centers (see below).
The new system incorporates electronic poll-books and ballot marking devices.
Voters much remember to vote only once, either by mail or in person. Voting twice in the same election is a felony.
There are two voting centers in the city of Gardena:
Rowley Park Auditorium and Gym at 13220 S. Van Ness Ave. Both facilities will be an 11-day center for voting, which started on Saturday, Oct. 24 — from 10 a.m. to 7 p.m.
The Nakaoka Community Center at 1670 W. 162nd St. will be a 5-day center for voting starting on Friday, Oct. 30 — from 10 a.m. to 7 p.m.
On Election Day, Nov. 3, both vote centers' hours are 7 a.m. to 8 p.m.
The city now have two 24-hour vote-by-mail (VBM) drop boxes at the above mentioned vote centers as of Oct. 5.
A drop box at Rowley Park is stationed outside the front door of the auditorium.
A drop box at the Nakaoka Community Center has been placed on the sidewalk near the building's north entrance and roundabout parking lot off of 162nd Street.
"I would like to tell everybody to vote early, because it has already started," Semenza said by phone last week. "As of now, we can think of it as being able to vote everyday."
Those registering for the first time should bring a valid form of ID. Once registered, they can vote immediately afterward, Semenza said.
Due to the COVID-19 virus, all registered L.A. County voters should have automatically received a Vote by Mail ballot. State and local officials encourage voters to vote by mail due to the Virus pandemic.
Semenza said that voters who vote by mail can track their ballot by going to whereismyballot.sos.ca.gov.
Those opting to vote in-person are encouraged to do so early in the new voting process (prior to election day) to avoid long waits. Voting in-person requires observing state and county guidelines.
voters should wear a clean face covering when visiting a vote center.
Election workers will wear protective gloves and masks.
Social distancing will be enforced at the check-in and voting process.
Ballot marking devices will be sanitized after every voter.
Gloves will be provided to voters upon request.
"I feel confident and optimistic that we are going to have a smooth election," Semenza said.
Semenza said citizens can register to vote at lavote.net and by using the Gardena direct app. Other Gardena clerk information can be accessed by logging on at https://www.cityofgardena.org/election-information/