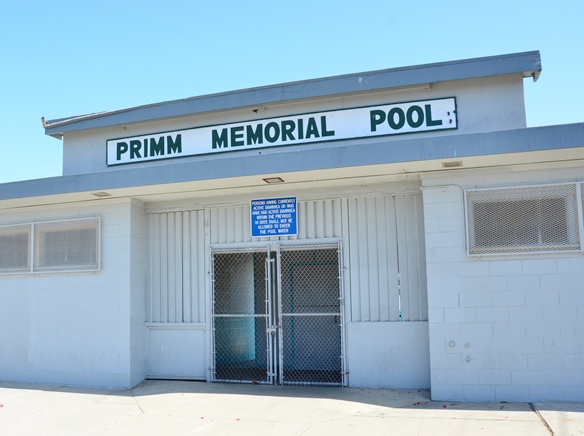 The City of Gardena Recreation and Human Services Department Primm Pool will open for the summer on Sunday, June 8 at 1650 W. 160th St., near LaSalle Ave., Gardena.
All registration will be taken at Primm Memorial Pool. For information, call Primm Pool at 310-217 – 9559.
Pool recreation swim hours are as follows:
· Session 1, from 1 to 2:15 p.m.; Session 2, from 2:30 to 3:45 p.m.
· Family night swim every Wednesday and Friday night 7:15 p.m. 8:30 p.m.
· Water Aerobics will be on class time: noon to 12:45 p.m. and from 7:25 to 8:20 p.m.
Monday and Thursday (nominal fee).
· Lap swimming Monday to Friday: 10:40 to 11:10 a.m., and 5:20 p.m. to 5:50 p.m.; and Monday and Thursday, 12:10 to 12:40 p.m.; and 7:30 to 8 p.m. (nominal fee).
· Senior citizens, developmentally disabled and handicapped persons special schedule will be on Tuesday from 7:30 to 8:30 p.m.
All participants entering the pool for recreational swim must obtain a Primm Pool ID, for a nominal fee.
The pool is available for swim parties, club activities and birthday parties. Three-hour time slots are available Saturday and Sunday, from 9:45 a.m. to 12:45 p.m., or 4 to 7 p.m.; call for price.
Answers to questions can be obtained by phoning 310-217-9537, and program flyers can be picked up at the Nakaoka Community Center 1670 W. 162nd St. or via the web at www.ci.gardena.ca.us.