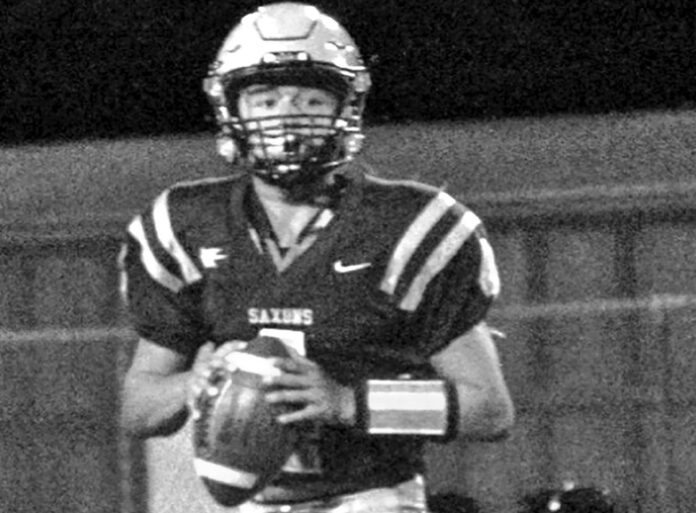 By Joe Snyder
With still the COVID-19 pandemic raging but getting under control with the vaccines, high school, college and pro sports still struggled to have their full season.
High school basketball and soccer still had to have a little lower scale seasons with several athletic events getting postponed or canceled due to more variants of the Corona Virus putting more people in the hospital and more people who died of it.
Gardena High's boys' soccer team enjoyed a good 2022 sea- son by advancing to the CIF-Los Angeles City Section Division III championship before falling to King-Drew Medical Magnet 2-0 at L.A. Valley College in Van Nuys.
The Panthers enjoyed one of their best seasons ever by placing second in the Marine League behind powerful Wilmington Banning, who played in the Open Division losing in the semifinals.
Gardena High's girls' soccer team, which won the CIF-L.A. City Section Division IV crown in 2021 and Division V in 2019, continued to play in Division IV but fell in the semifinals to South L.A. Jefferson 2-1.
Both Gardena and Serra High boys' basketball teams reached the section quarterfinals. The Panthers lost to Crenshaw on a buzzer-beater in the L.A. City Section Division I quarterfinals 50-49. The Cavaliers fell to host Valley Christian in the Southern Section Division IIAA quarterfinals in Sun Valley.
The Cavaliers were led by now Cal State Dominguez Hills fresh- man Jeremy Dent-Smith, while Gardena High was sparked by junior (now senior) guard Chase Williams.
Moving on to the pros, though, L.A. sports fans had their great moment as the Rams captured their first Super Bowl title, while in L.A., in outlasting the Cincinnati Bengals 23-20 on Feb. 13 at So Fi Stadium in Inglewood.
The Rams, who won their second Super Bowl title and third National Football League crowns ever (NFL title well before the Super Bowl in 1951 and while in St. Louis in 1999-2000), were sparked by the outstanding passing combination of quarterback Matt Stafford and Cooper Kupp along with defensive lineman Aaron Donald.
Unfortunately for the Rams, all three are already lost for the season with injuries as the Rams are only 5-10 and out of playoff contention.
They are hoping to salvage their season by winning their final three games, including a Christmas home 51-14 blowout of the Denver Broncos (4-11), as they played their So Fi Stadium rival L.A. Chargers on New Year's Day and close their season in Seattle against the Seahawks next Sunday at 1:25 p.m.
The spring was definitely highlighted by Serra's track and field program that included CIF-Southern Section Division IV and CIF-State crowns by its girls' team and Division IV championship by its boys, sparked by speedster Roderick Pleasant, who ran as fast as 10.14 seconds in the 100 meters and is seeking to break the United States national record of 9.98 set in 2019 by Matthew Boling of Jesuit High from Houston, Texas next spring.
Pleasant is also a four-star recruit in football as a defensive back and has reduced his final college decisions to UCLA, University of SouthernCalifornia and Oregon.
He also ran as fast as 20.4 in the 200 and became the first Serra sprinter to sweep the state championship in the 100 and 200 at Buchanan High in Clovis over the Memorial Day Week- end. Pleasant is also expected to play in the Under Armour All-Star Football Classic Saturday in Orlando, Fla. and could make his final college decision.
Cal State Dominguez Hills had an outstanding softball season as the Lady Toros advanced to the NCAA Division II finals before falling.
Serra High's football team finished this past season at 7-5 but entered the CIF-Southern Section Division II playoffs as the top seed despite finishing second behind Chatsworth Sierra Canyon in the Mission League.
The Trailblazers already defeated the host Cavaliers 35-21 in league, then rolled over host Serra 42-16 in the quarterfinals on Nov. 11. Sierra Canyon went on to win the division with a 23-7 win over Inglewood on Nov. 26 but lost in the Southern California Regional Division IAA championship bowl game to eventual CIF-State Champion San Diego Lincoln Prep High 35-14 a week later.
The Cavaliers, though, continue to have plenty of talent behind seniors wide receiver-defensive back Pleasant, University of California-bound offensive lineman Jaggar Tavai and all-purpose player Kai Honda, along with junior running back Cincere Rhaney.
Gardena High's football team enjoyed an outstanding 6-0 non-league showing but continued to struggle in the brutal Marine League at 0-4.
The Panthers made the CIF-L.A. City Section Division I playoffs but fell in the first round to host Dymally High 30-14 on Nov. 5 in South L.A.
North Torrance enjoyed a great year behind fourth-year senior starting quarterback Trevor Lagarde, who hit a milestone with 102 career passing touchdowns.
The Saxons finished second behind league power Lawndale in Pioneer play and lost in the first round of the CIF-Southern Section Division VI playoffs to host Oak Park 29-12 on Nov. 5 in Agoura Hills.
The year 2022 also marked the first for Serra in girls' flag football and it was successful. They finished their regular season by winning the League of Champions with a 7-0 win over host and defending champion Redondo on Nov. 19.
The Lady Cavaliers (8-0) are expected to have their playoffs this month as soon as the rains clear out.
El Camino College's football team went 5-6 before losing to host San Diego Mesa 21-20 in the Southern California Bowl on Dec. 3 but its defense was led by former Serra High standout linebacker Lando Brown, who broke the school record with 25.5 quarterback sacks over two seasons, and a one-season record of 16.5 in the 2022 season.
A couple of months ago, L.A. fans had more to cheer about with the Los Angeles Football Club winning their first Major League Soccer crown by winning in penalty kicks over the Phila- delphia Union 3-0 after a 3-3 tie through the overtime periods at Banc of California Stadium, located next to the L.A. Memorial Coliseum on the former site of the Sports Arena (1959-2016).
Many were looking at the Los Angeles Dodgers to win their second World Series in three seasons after finishing their regular season with a franchise record 111 wins against 51 losses.
That all came to a crashing end as the Dodgers fell to their Southern California rival San Diego Padres three games to one in the National League Divisional Series.
Looking to 2023?
The Dodgers already lost top offensive players Trea Turner to the National League champion Philadelphia Phillies, Justin Turner to the New York Mets and slugger Cody Bellinger to the Chicago Cubs. They also lost key pitcher Tyler Anderson to their cross L.A. area rival L.A.- Anaheim Angels.
They still have ace Clayton Kershaw at least another season. Many feel that the Dodgers won't even make the playoffs for 2023, which would be the first time since 2011.
So far this boys' basketball season, North Torrance is enjoying its best preseason in awhile with a 13-3 record after finishing third at the Southern California Classic at Valencia High last week.
The Saxons got help with head coach Wai Sett hiring retired successful Westchester High head coach Ed Azzam on his staff. Azzam coached the Comets for 42 seasons (1979-2021) with five CIF-State championships and 15 CIF-L.A. City crowns and produced two players who went on to play in the National Basketball Association in Trevor Ariza and Dwayne Polee.
Serra High's boys' and girls' basketball teams appear to be in for their worst season in some time, both with losing records.
The Cavalier boys, however, finished 2-2 in the highly competitive Desert Classic by top- ping San Leandro 66-55 on Dec. 27, losing to a very good Manhattan Beach Mira Costa team (16-1) 69-46 on Dec. 28, to Santa Ana Mater Dei 91-69 on Dec. 29 before closing the classic with a 62-51 win over Lake Washington High from Tacoma, Wash. last Friday.
The Lady Cavaliers are 2-11, so far.
Gardena is off to a 9-10 start after losing three of four in the Monrovia Tournament last week. After losses to Fullerton (65-52), Upland (71-58) and Cerritos Gahr (62-53), the Panthers crushed Compton 79-38 last Friday.
Last Friday in El Paso, UCLA's football team enjoyed a 9-3 regular season, but failed to hold on to a late lead in falling to University of Pittsburgh 37-35 in the Sun Bowl.
Both teams finished at 9-4.