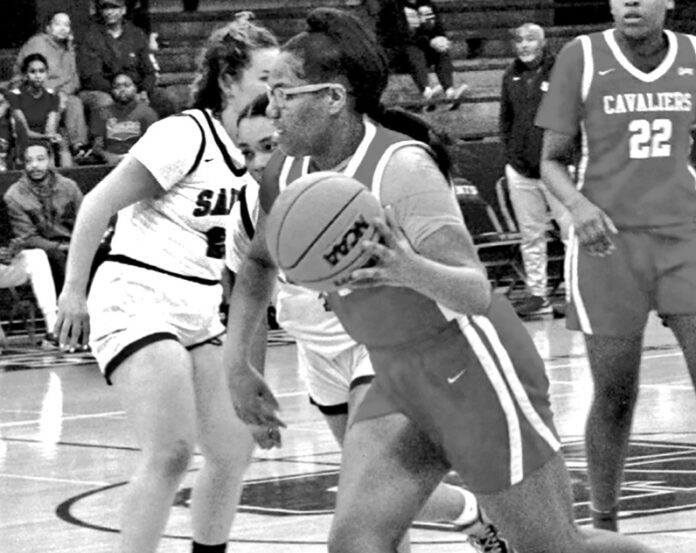 By Joe Snyder
After numerous successful seasons under head coach McKenzie Hadley, Serra High's girls' basketball team is definitely having a down and rebuilding year with a 2-13 overall record after losing its Del Rey League opener to host St. Anthony High 86-39, last Thursday in Long Beach.
The Lady Cavaliers were well down in the entire game, trailing 19-8 after the first quarter and 47-13 at halftime. Serra managed to outscore the Saints 20-18 in the third period, but St. Anthony finished off the Cavaliers by outscoring them 21-6 in the final quarter.
"We're a young team but we're growing," Hadley said. "We had good energy effort. We're an inexperienced team but the girls are hungry and eager to prove."
Serra was led by Nasia Thompson with 16 points. Kaylah Holmes added 13 points.
Malaiah Joseph led the Saints with a game-high 27 points, followed by Ryann Bennett with 20 points.
Last Saturday, Serra hosted CIF-Los Angeles City Section school Torres in a non-league game and rolled to its second overall victory at 53-7.
The Cavaliers dominated the entire game against the lesser Torres squad.
Holmes led Serra with 17 points. Thompson chipped in 12 points and Jadah Foster contributed 11.
The Cavaliers resumed league at home against St. Paul High from Santa Fe Springs last Tuesday. Serra will visit La Salle High in Pasadena today before coming home to take on always powerful Torrance Bishop Montgomery next Tuesday. Both of those games start at 7 p.m.