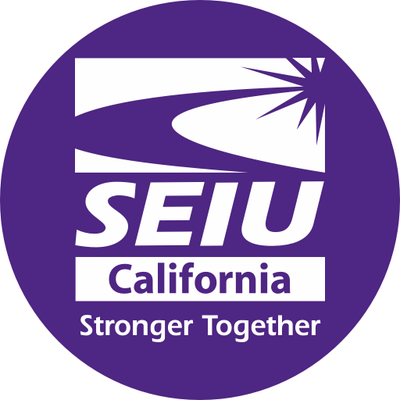 By Gary Luster
Negotiating efforts between the Los Angeles Unified School District (LAUSD) and SEIU Local 99 remain at an impasse as of this writing, which means a threatened three-day strike by district employees including bus drivers and cafeteria workers this week Tuesday to Thursday.
United Teachers of Los Angeles was also at the negotiating table with district officials but while teachers have not threatened a strike, the UTLA has said that it will honor the SEIU picket lines and not cross them regardless of the outcome of their own talks. Together, the UTLA and SEIU represent more than 60,000 district employees.
LAUSD Superintendent Alberto Carvalho has been urging the SEIU to return to the negotiating table.
Carvalho told ABC Eyewitness News that he is optimistic that a deal can be struck that "dignifies our workforce, dramatically increases their salary, without creating conditions that should be unacceptable to anyone in this community as far as our kids are concerned."
District employees, many of whom work part-time, earn an average annual salary of $25,000 and have been working continuously since their last contract expired almost two years ago. During negotiations, SEIU was pushing for a 30 percent salary increase over the course of a new multi-year contract for its members. However, the district countered with a 15 percent wage increase which includes two five percent retroactive raises for 2021 and 2022 as well as another five percent increase to become effective in July. The district also offered a four percent bonus for 2022-23 and a five percent bonus for 2023-24.
In anticipation of the strike and the potential for chaos it could cause for parents and students, the district has set up a website containing resources that parents can use to find out where to pick up meals. Six meals will be provided to students, covering breakfast and lunch over the course of the three-day strike.
This week's strike will be felt by not just parents but the students as well. To compensate for the lack of teachers and classrooms, students will receive free supervision at select elementary, middle, and high schools from 8 a.m. to 6 p.m. during the three-day strike from March 21 to March 23.
In addition to the free student supervision, 18 Los Angeles County-area parks and recreation centers will offer a free program where kids can check out balls and other park equipment from 8 a.m. to 5:30 p.m. during the three-day strike. Students can also opt to spend time completing schoolwork at a computer lab set up at an open gym. Meals and snacks will be provided.
Former Gardena City Councilman Dan Medina said that the loss of instructional time during the three-day strike will have a detrimental impact on students.
"As a kid growing up I loved school because the teachers pushed you but not in a mean way, but in a creative way," Medina said. "However, today's students don't have that pleasure of having teachers who can motivate them because of the lack of time. Think about the times they couldn't go to school and they had to Zoom or use the internet. It's not quite the same as seeing the teacher and interacting with the teacher and some teachers know how to motivate a child. That lack of that kind of teacher is a detriment to the kids."
Medina said that to solve the problem and save the students from the loss of instruction, the two sides need to resume talks.
"If the unions would sit down and talk to the teachers we wouldn't have the problems that we have," Medina said. "And that's the secret, sit down and talk aboutit. You may not agree the first time around but keep talking about it."