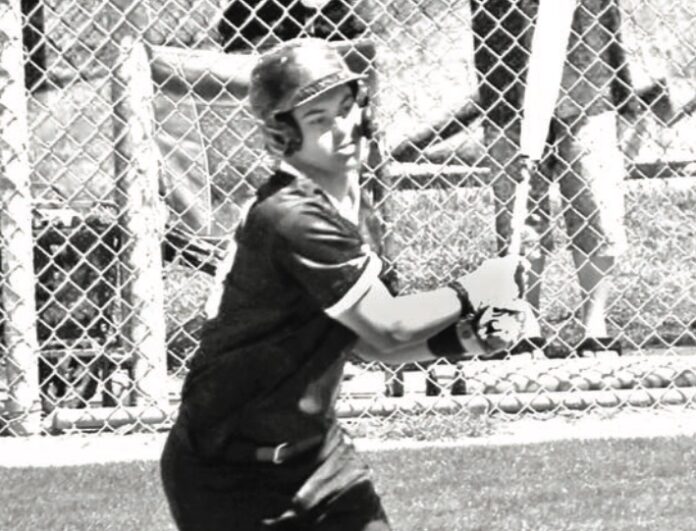 By Joe Snyder
North Torrance High ace pitcher Brymner Waolama hurled a gem in Saturday's Pioneer League baseball game against crosstown rival South Torrance, but the Saxons were unable to muster any runs in a 1-0 loss to the host Spartans.
Waolama went six innings with a four-hitter but, in the bottom of the first inning with runners on second and third base with two out, catcher Dylan Mendoza dropped one of Waolama's pitches for a pass ball and Jamie Broughton was able to score the game's only run. Broughton was also the winning pitcher as he surrendered only two hits to the Saxons while striking out seven batters in his complete game win. He walked one.
"It was a great game," North first-year head coach Andre Van Gerwen said. "It was a pitchers' duel. We couldn't get the ball to fall."
Waolama, who is 2-1 in league and 4-3 overall, struck out eight batters and walked none. He hit one batter.
He got the first two outs in the bottom of the first but South, which improved to 5-2 in league and 11-4 over- all, had back-to-back singles by Broughton and Jacob Reffner. A double steal moved them to second and third. The pass ball by Mendoza brought Broughton home.
From there, Waolama shut down the Spartans allowing just two additional hits.
In fact, from the fourth inning on, North had no more baserunners while South had one on a hit batsman in the bottom of the sixth. He ended up out at second on a double play hit by Reffner.
The game was moved up to Saturday from Friday due to wet grounds caused by rains that went from Tuesday (March 28) night through last Thursday morning.
On March 28 at North, the Saxons lost to the Spartans 6-1. Mendoza drove in North's only run with a double.
This week will be spring break with North having just a non-league home game against Bishop Montgomery last Tuesday. The Knights are improved and it showed in their 13-5 win at Redondo last Saturday.
North (3-3 in league and 6-10 overall), though, will have a rigid league rivalry against Pioneer leader Torrance (6-0 in league) next week. The Saxons visit the Tartars next Wednesday and host Torrance on April 14. Both games begin at 3:30 p.m.
After a slow start, Serra High's baseball team has caught on after sweeping two games from Pasadena La Salle last week. At Arcadia Re- gional Park on March 28, the Cavaliers blanked the Lancers 5-0. At Serra last Friday, the Cavaliers rolled over La Salle 11-1.
On March 28, junior pitcher Henry Sorman pitched six innings of shutout ball despite allowing seven hits.
Senior Malik Balloue went 2-for-3 with two runs batted in. Sorman went 2-for-3 and Nigel Buckley drove in a run with a double.
Serra's two wins over the Lancers avenged their earlier 11-4 league loss at home early last month.
Serra has two road non- league games this week. After visiting Aquinas High in San Bernardino last Tuesday, the Cavaliers will be under the lights today at Redondo beginning at 6:30 p.m. Serra lost its earlier home game to the Sea Hawks (8-7 overall, 4-2 in the Bay League) 4-2 in an El Segundo Tournament game.
Serra (3-3 in the Del Rey League and 6-9 overall) will return home for a league game against Lancaster Paraclete Saturday at 11 a.m. It is a make-up game from an earlier rainout. The Cavaliers have spring break next week before hosting La Puente Bishop Amat on April 18.
Gardena began the Marine League by getting crushed by host San Pedro 29-1 on March 28.
The Panthers scored first in the top of the second inning when Nathan Guzman, who doubled, scored on an error. The Pirates overwhelmed Gardena from there with eight runs in the bottom of the sec- ond, 11 in the third and 10 in the fourth in the five-inning mercy rule game.
Things were a little better for Gardena last Monday in the RBI (Revival of Baseball in the Inner Cities) Spring Break Classic but the Panthers lost to Maywood Academy 5-2 at the Urban Baseball Academy in Compton.
Gardena will host Sotomayor in a non-league game next Monday at 2:30 p.m. The Panthers' next league game is a rainout make-up game at Rancho Dominguez Prep in Long Beach next Wednesday at 3 p.m.
Pleasant blazes in first 100 of season
Serra High sprint sensation Roderick Pleasant finally got his quest in the 100-meter dash and he didn't let the crowd down in last Saturday's Trabuco Hills Track and Field Invitational in Mission Viejo.
Pleasant blazed to a 10.40 in winning the event over second place Devin Bragg, who was timed in 10.56. It is the current top prep time in the United States so far this season, but Pleasant will have numerous other chances at becoming just the second sprinter to break 10 seconds at the event which will include Friday and Saturday's prestigious Arcadia Invitational which always include many top athletes from all over the United States.
he national record is 9.98 set in 2019 by Matthew Boling of Jesuit High from Houston, Texas. He is also looking to become the first to break 20 seconds in the 200. The national record at that event is 20.13 set in 1985 by Roy Martin from Roosevelt High from Dallas, Texas.
Another top performance by Serra boys' squad was by sophomore Tre Harrison who finished third in the 300-meter intermediate hurdles at 40.32 seconds.
The defending CIF-State champion Lady Cavaliers continued to excel at Trabuco Hills.
Brazil Neal ran away from the field in the 100 clocking 11.83 and placed second in the 200 in 24.18. Before com- peting in both of those events, Neal anchored Serra's 4×100 relay squad to a win tim- ing 46.57, also one of the top times in the nation this year. Other runners included Sadia Green, Mia Flowers and Jaiya Fletcher.
Fletcher won the 100 hurdles clocking 14.74, one of the top times in California and the United States this year.
Jordyn Brooks also had a fine meet as she tied for second with Irvine Portola's Allas Richmont in the long jump leaping 17 feet and taking second in the triple jump (36-3). For the second straight meet, Sienna Claiborne took second in the 400 in 57.24. She was second a week earlier at the Pasadena Relays at South Pasadena High.
Serra hopes to continue to excel at the Arcadia Invitational.
GHS starts Marine League action by routing Narbonne
Gardena High's softball team is showing signs that it is becoming one of the teams that can compete with the elite after crushing host Narbonne 27-6 on March 28 in Harbor City.
The Lady Panthers, who are 3-1 overall, wasted no time on the Gauchos scoring nine runs in the top of the first inning, 12 in the second and four in the third for a 25-1 bulge in a game that ended in a five-inning mercy rule.
Keying Gardena was Nataly Afaro who went 5-for-6 with five runs batted in and two runs scored. Kameya Jones was 3-for-4 with four RBI's and three runs. Lillian Leslie went 3-for-4, drove in three runs and scored three times. Jocelyn Morales drove in four runs and scored three.
After a week off, the Panthers return to Marine action at Rancho Dominguez Prep in Long Beach next Tuesday at 3:15 p.m. Gardena, then, will be tested at Carson next Thursday at the same time.
Serra fell to 1-3 in the Camino Real League after getting routed at home by St. Monica 16-2. The Lady Cavaliers had their league games at home against Lakewood St. Joseph and at St. Monica in Santa Monica postponed due to rain. Serra hosted Hawthorne in non-league last Monday and visited La Salle in Pasadena in a CRL game on Tuesday. The Cavaliers host Bishop Conaty-Loretto from Los Angeles in league next Tuesday at 3:30 p.m.
On March 28 at Torrance, North Torrance lost its first Pioneer League game to the Tartars 4-2.
After having its home game against West Torrance rained out on March 29, North came back to down host El Segundo 8-4.
The Saxons host Wiseburn-Da Vinci from El Segundo next Tuesday at 3:30 p.m. before staying at home for a non-league game against Manhattan Beach Mira Costa next Thursday at the same time.