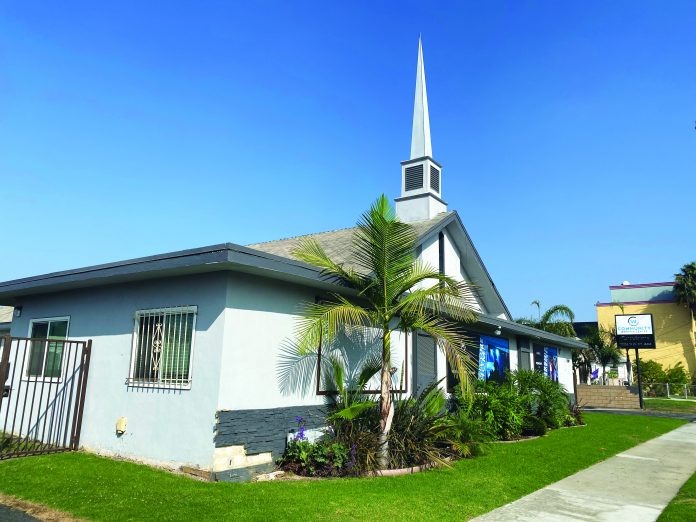 As COVID-19 continues to affect our communities, the Community Worship Center on 15709 Normandie Ave responded with a food giveaway that takes place every Thursday at 12 p.m.
The giveaway hands out fresh produce such as fruits and vegetables and is available to anybody that is in need. The produce is picked up at 8 a.m. every Thursday, in which the food is given out the same day.
"They're getting it from the direct source," Ruben del Pilar, pastor of the Community Worship Center, said. "Nothing is expired, it's all good produce. That to me, means a lot…I want to give you something good that you can use for your family."  
David Morales, music director for the church, oversees outreach for lunch and grocery giveaways. "It's been in our pastors' hearts to give back to the community," Morales said.
The church would normally give away food once a month and practice philanthropy such as buying pizzas and handing them out to homeless people. Once COVID hit, they revved up their donations to once a week.
"Since the pandemic started, we decided as a church that we wanted to start giving back to the community through lunch giveaways and groceries," Morales said.
The church plans to continue the giveaway, even after the COVID-19 pandemic, Del Pilar shared.
The Community Worship Center is located on 15709 Normandie Ave and the giveaway takes place at the church's parking lot. 
The food bank offered to provide more food, but because of the limited volunteers, the church would not be able to give more than they are currently handing out. The church is accepting more volunteers, and for those that are interested, you can text VOLUNTEER to 3109974515  to find out how to become a volunteer.
You can find out more about the Community Worship Center by visiting their website www.go2cwc.com. You can also make a donation to the church by clicking on the website's "Give" tab.