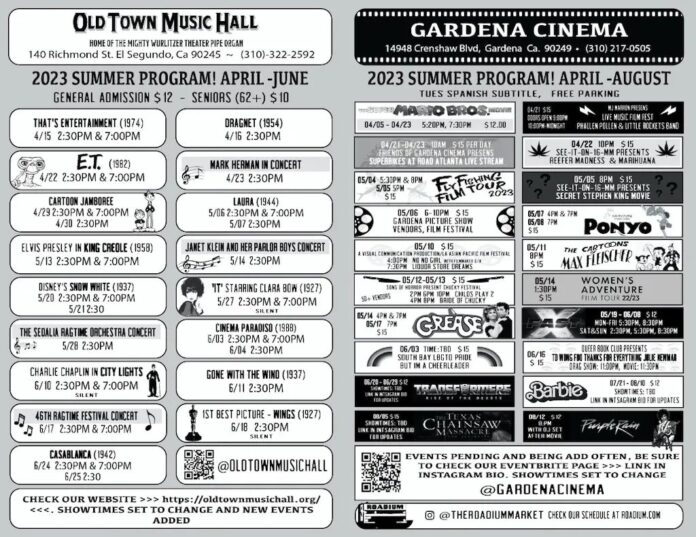 By Brett Callwood
The Gardena Cinema has released details of the movies screened between now and August, and film-fans will be thrilled.
The Fly Fishing Film Tour takes place on May 4 and 5, while a secret Stephen King film will be screened later on May 5. 
According to a press release, "The annual Fly Fishing Film Tour is a traveling roadshow of the best fly fishing films in the world. Through a submission process, films are selected to bring some of the best content to the big screen in your hometown. The F3T is more than just the film, our shows aim to create community, inspire, encourage and support conservation efforts worldwide."
The Gardena Picture Show festival is on May 6, and Japanese animated film Ponyo can be seen on May 7 and 8. Further afield, you can see classics such as Grease and Purple Rain, and new films such as Barbie and Fast X.
The Gardena Cinema is the "oldest and only vintage single-screen stand-alone movie cinema in Southwest Los Angeles" and it's located at 14948 Crenshaw Blvd, Gardena. Go to gardenacinema.com for more info.