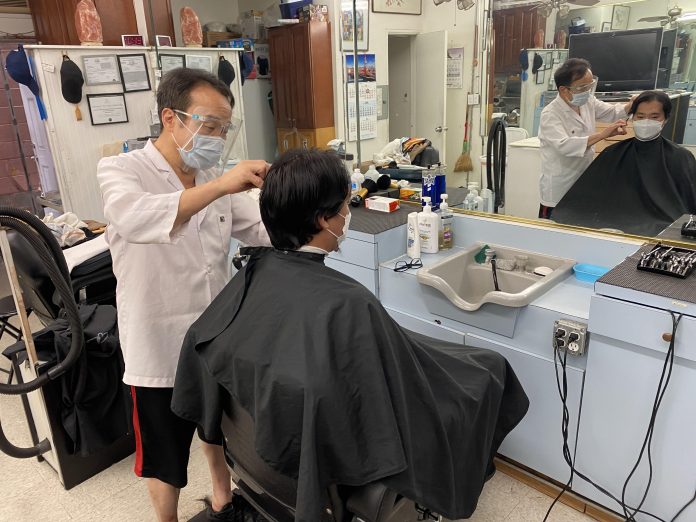 By Ronald Penh
The city of Gardena updated COVID-19 guidelines that now allow barber and hair salon services to cut hair indoors as of Sept. 2 and will allow students that have individualized school plans, are english learners, or have specialized in-school services to attend in-person class sessions as long as there are no more than 12 students in the class on Sept. 14.
The state of california released a tier framework to help guide counties in making decisions to counter the spread of COVID-19. The tier framework indicates a county's risk level for COVID-19 based on how many new cases the county receives per 100k cases and the percentage of positive tests that the county receives.
The highest risk level is categorized as "widespread," followed by "substantial," "moderate," and "minimal." 
As of Aug. 31, Los Angeles falls under the widespread category in which many non-essential indoor operations are closed and the county receives more than seven new cases per 100k cases and there are more than 8% positive tests. 
Counties will continue to update guidelines based on the level of risk from COVID-19 that each county faces.
Indoor services for barber and hair salon services
The city of Gardena allowed hair salons and barbershops to open up for indoor services with a maximum capacity of 25% occupancy. The order also advised shops to maintain an outdoor reception area in order to reduce the maximum number of people indoors. 
Maintaining a physical distance of six feet or more between individuals is still required except when performing haircutting or styling services. Customers are also required to wear a face mask at all times.
All barbershops and hair salons must also make sure that they meet the required protocols established by the LA Department of Public Health in order to resume indoor operations.
The order still advises for as many services to remain outdoors as possible. 
"As COVID-19 is still a threat to our community, permitted outdoor operations are strongly encouraged at this time," an update from the Gardena city manager's officer said.
In-class services for specific students
Students with individualized education plans, english learners, or specialized in-school services will be offered in-class services as long as the number of students on campus doesn't exceed 10% of the total student body and that the class size remains under 12. 
Individuals are still required to wear face masks and maintain a physical distance of six feet or more.
An approach to how classes will be maintained was adopted school-wide in which there should be no more than 12 students and no more than two supervising adults and that the supervising adults and students are to remain together for all activities (recreation, meals, etc.) and are to avoid contact with individuals outside of their group.
For more information, you can visit the city of Gardena website at https://www.cityofgardena.org/coronavirus-covid-19/ for more COVID-19-related information.