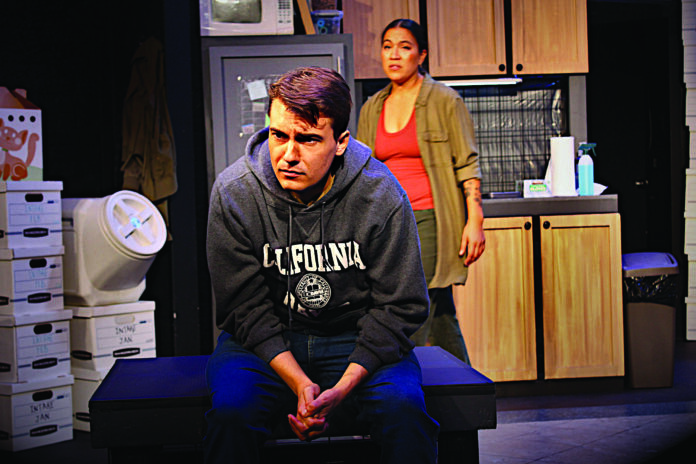 The world premiere of Ashley Rose Wellman's play KILL SHELTER underscores headline-relevant issues of choice, autonomy (both human and animal), and power dynamics both at home and in the workplace. Brilliantly staged by director Shaina Rosenthal at Theatre of Note in Hollywood, the play centers around Colleen who manages an open-admissions, government-funded animal shelter, which means the shelter accepts all animals. But when animals prove unadoptable because of advanced age, illness, injury, aggressiveness, or overcrowding, they may be subject to euthanasia to allow more animals to be added to the already full cages. But as a compassionate animal lover, Colleen struggles when her duties put her at odds with her instincts to save them all.
Complicating things further is Colleen's burgeoning romance with Brady, a much-younger subordinate studying to be a veterinarian, and her 17-year-old daughter Ellie who disapproves of her mom's job killing innocent animals. But when Ellie finds herself pregnant by her boyfriend (Nolan) who then withdraws his affection, her understanding of her mother's work is suddenly brought into sharp focus. The play then becomes a reflection of current political struggles between right-to-life proponents and those believing in the right-to-choose. But how can innocent animals make a choice, much less an unwanted human baby, when they cannot speak for themselves? And what is the emotionally cost for those of us needing to make those decisions for them?
Thanks to the brilliant cast and the emotionally draining story and direction, Kill Shelter represents all sides of every issue, resisting the easy categorization of its characters into heroes and villains. And the only solutions at hand appear to be paths of compassion and empathy, even in the face of overwhelming emotional pain – the proverbial caught between a rock and a hard place situation. 
The production is double cast, with the blue cast featured on the night I attended. All four actors – Nadia Marina (Colleen), Chloe Madriaga (Ellie), Alex Hogy (Brady), and C.J. Craig (Nolan) – truly embodied all aspects of the characters, allowing us to see the struggles each goes through when tough choices must be made. Intimacy coordinator Anise Hines keeps the love scenes authentic and realistically humorous as each couple awkwardly gets together for the first time. You will want to root for them, at least at first.
But the most grueling, emotionally challenging scenes to watch, featuring incredible dog puppets designed by Emory Royston, are the realistically staged euthanasia moments during which Colleen has a conversation with each dog as she first sedates it, letting us in on the dog's background as to how it got to the shelter as it drifts off to sleep before she administers the second lethal injection. Thus, we get to know both the real need to end their misery or the injustice of having to be put down for no other reason than overcrowding. I guarantee these scenes will tear at your heartstrings and bring tears to your eyes, especially for those of us who have experienced saying goodbye to our own pets. 
Tech credits are astounding in such a small space, including scenic design by Colin Lawrence, lighting design by Hayden Kirschbaum, sound design by Matt Richter, and costume design by Mariah Harrison, all of which enhance the overall remarkable direction by Rosenthal and realistic story by Wellman.
The world premiere of Kill Shelter is produced by Niall Sulcer for Theatre of NOTE, located at 1517 N. Cahuenga Blvd., Hollywood 90028. Performances continue through October 1 on Thursdays through Saturdays at 8 p.m., and Sundays at 6 p.m. Tickets $30 with pay-what-you-can shows on Mondays September 18 and 25 at 8 p.m. Tickets are available at the door or in advance at theatreofnote.ludus.com. Runs 90 minutes, no intermission. Street parking or pay lots in the area.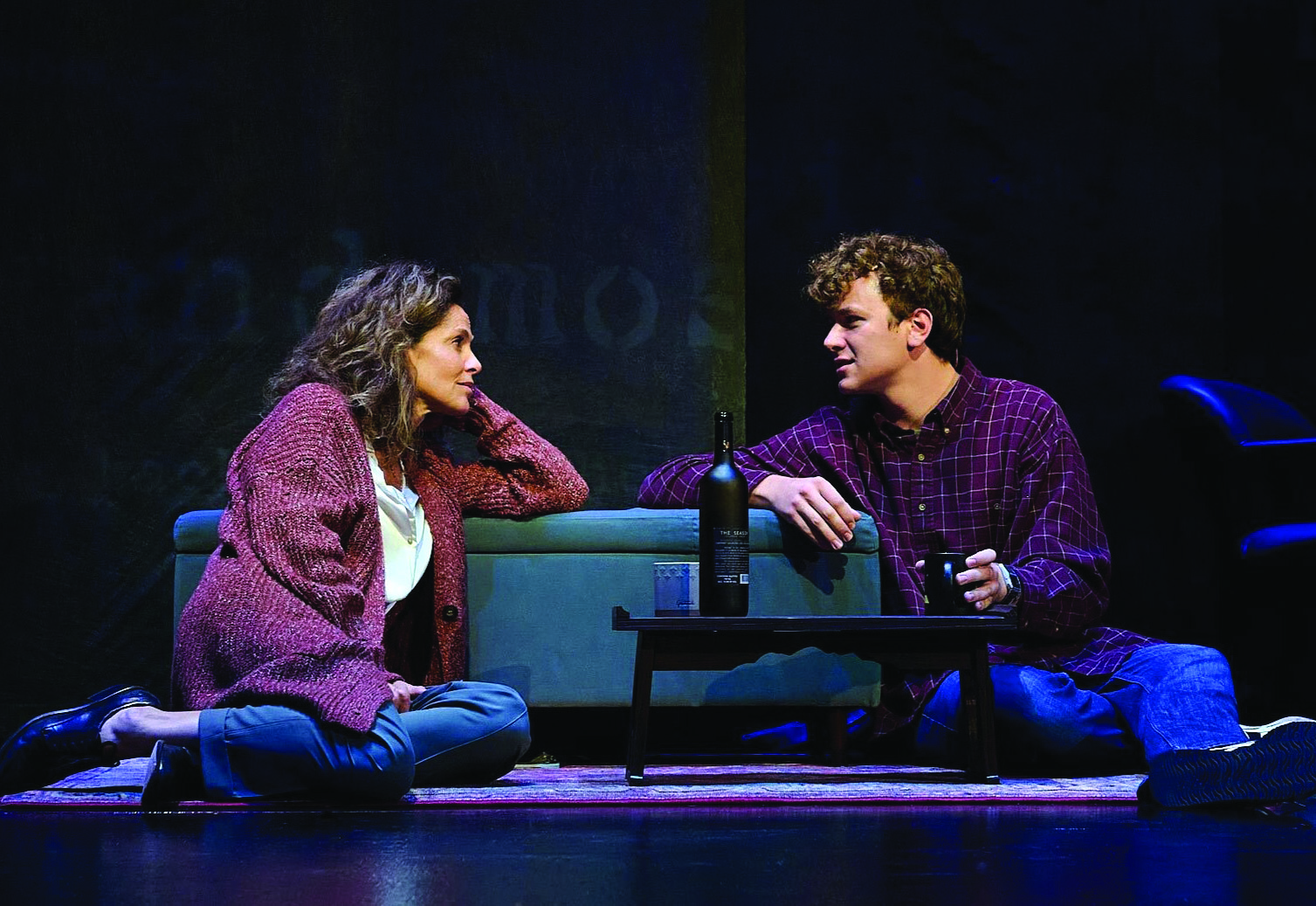 The Los Angeles premiere of THE SOUND INSIDE by Adam Rapp, directed by Cameron Watson and starring Amy Brenneman and Anders Keith, takes place behind the ivy-covered walls of Yale where writing professor Bella Baird is looking for answers on how to proceed with her life while her student Christopher is on his own journey to figure out what his future holds. During her office hours, an unlikely friendship between these two isolated people results from private chats about their mutual passion for literature. Nominated for six Tony Awards, including Best Play, Pulitzer Prize finalist Adam Rapp's haunting 90-minute psychological thriller builds to a startling favor being asked and the tragic consequences of that request.
Brenneman and Keith command the audience's attention during both their soul-revealing monologues and boundary-pushing dialogues as they bring their characters' lives into sharp focus, at least what they want us to know. Brenneman often breaks the fourth wall and speaks directly to the audience about the story she is telling, always reminding us its results have left her lost in the darkness of her life again.
You see, Bella is dealing with stomach cancer and while not in pain, her chances of survival are dim without chemotherapy (which she does not want to do), while Christopher wants Bella's advice on writing his first novel. And when he brings his final manuscript to her during their fateful last conversation, during which she asks him to assist her is taking her own life, will he be able to handle such a favor without it affecting him to the point of no return? Certainly both their lives get turned around during that fateful last meeting, and I guarantee you will be held in rapt attention to their every word from start to finish during this gripping exploration of the quest to reach out to someone for comfort when it seems there is no way out of the lonely darkness all around you.
Directed by Cameron Watson with movable set design by Tesshi Nakagawa that allows for scenes to appear and then disappear into darkness, enhanced by Jared A. Sayeg's lighting design and Jeff Gardner's sound design, The Sound Inside performances take place at The Pasadena Playhouse, 39 S. El Molino Ave. Pasadena 91101, through October 1 on Tuesday-Saturday at 8 p.m. (dark Mondays), with 2 p.m. matinees on Saturdays and Sundays. The closing performance takes place on Sunday, October 1 at 7 p.m. Tickets start at $35, or with a free TeenTix Pass, 13–19-year-olds may purchase tickets for $5 at https://www.pasadenaplayhouse.org/event/the-sound-inside/ 
Join Barry Bostwick, the original Brad Majors, for a screening of the original unedited movie with the "Happy to be Here Club" live shadow cast and audience participation! There will also be a memorabilia display with artifacts and an actual costume from the movie, an audience costume contest, and more. Taking place on Sunday, October 8 at the Saban Theatre in Beverly Hills, doors open at 6:00 p.m. with the show beginning at 8:00 p.m. Reserved seat tickets run $38-$78 plus applicable fees. 
Once you have purchased your admission ticket, a limited number of exclusive $100 passes are available to the V.I.P. Pre-Show Meet & Greet with Barry Bostwick where you can get a photo taken with him using your own camera and get an autograph on your own personal item for Barry to sign or pick out a photo to get signed. All V.I.P. patrons will receive a special Rocky Horror VIP Laminate to present for admission to the special Pre-Show event. All patrons under18 must be accompanied by a paying adult.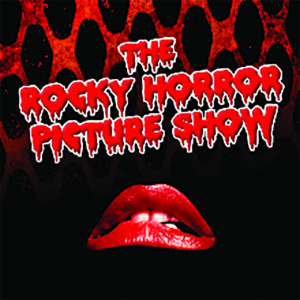 Produced by Sterling Venue Ventures, THE ROCKY HORROR PICTURE SHOW 48th Anniversary Spectacular Tour takes place on Sunday, October 8 at the Saban Theatre, 8440 Wilshire Blvd., Beverly Hills, 90211. Tickets are available by calling the box office at (888) 645-5006, via email to boxoffice@WMMTS.com, and online at https://www.axs.com/events/481929/rocky-horror-picture-show-w-barry-bostwick-tickets?skin=saban