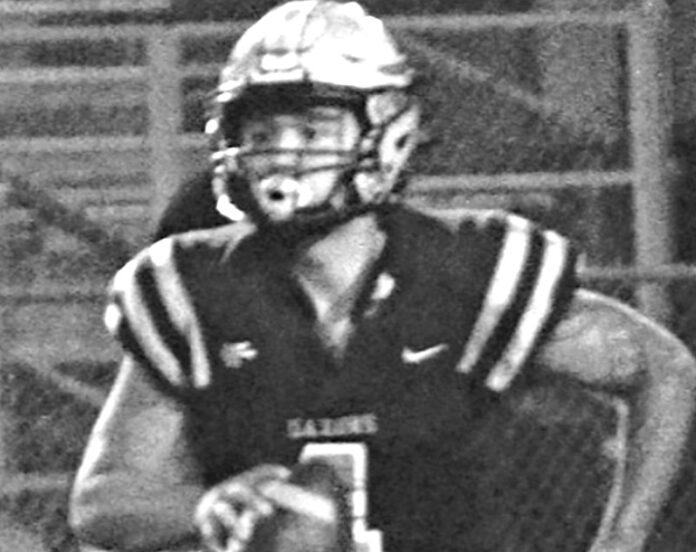 By Joe Snyder
With an experienced and senior studded team and North Torrance High's football team riding a seven-game winning streak, the Saxons were seeking to finally get their first win over Pioneer League power Lawndale in the past several years in the showdown last Friday at North.
The Saxons and Cardinals played a hard-fought contest with both defenses dominating the game that ended with a 7-7 tie at regulation forcing overtime. When each team received the ball at the 25-yard line, Lawndale and North each scored a touchdown but the difference proved to be a bad snap that prevented kicker Ethan Mauricio to convert on the tying point after touchdown and the Cardinals hung on for a 14-13 victory.
"It doesn't get much better than that," North head coach Todd Croce said. "Both defenses played great."
The Saxons, who fell to 7-2 overall and 3-1 in Pioneer play, started off well. With about five minutes into the game, it was the passing combination of fourth-year starting quarterback Trevor Lagarde and running back-wide receiver-free safety Dylan Williams that gave North the 7-0 lead on a 70-yard touchdown pass play.
The Saxons continued to lead 7-0 through the rest of the first half and the Cardinals (5-4, 4-0) tied the game when running back Sean Weston scored on a 2-yard run. Kicker Abraham Cano connected on the PAT to tie the game midway in the third quarter.
Both teams made a few threats but several key defensive plays, including key interceptions from Lawndale's Jesse Anderson and Daveon Upshaw stopped Saxondrives and North's defense was able to prevent Cardinal threats.
The contest finally went into overtime where the ball was placed on the 25-yard line. Both teams were able to make big play touchdowns. It began when Lawdale freshman quarterback Valentino May completed a 21-yard TD pass to wide receiver Anderson. Cano was successful on his extra point for a 14-7 Cardinal lead.
North had its turn. On the second play from scrimmage, Lagarde found Williams in the end zone for the 25-yard score and cutting Lawndale's lead to one point. Kicker Ethan Mauricio came in to try the tying PAT but a bad snap forced him to run with the ball. Mauricio was quickly tackled about four yards shy of the goal line as the Cardinals celebrated their win.
With the loss, the Saxons are in a tie for second place with rival West Torrance, who they will host Friday at 7 p.m. West improved to 3-1 in league and 5-4 overall with a 27-17 win over host Torrance last Friday.