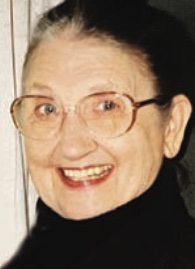 By Gary Luster
The city of Gardena recently mourned the loss of one of its own as Betty Hinds passed away on Feb. 14, 2023, two weeks shy of her 90th birthday.
Born Betty Ann Bodnar in Lorain, Ohio on March 1, 1933 to Louis and Elizabeth Bodnar, Betty studied the violin while maintaining excellent grades in school leading to her selection as the valedictorian of her 1951 high school class. Betty continued her educational career at a business school in Cleveland, Ohio.
Betty met her husband Duane at a bank in Lorain and soon after the couple moved to Hollywood, Calif, for Duane's job. They were married at The Church of Our Saviour in San Gabriel on March 10, 1956.
Using the typing and dictation skills she learned in business school, Betty went on to become an executive secretary at Capitol Records, where she rubbed shoulders with several famous singers, received free vinyl LPs, and enjoyed the view of the 1956 Hollywood Boulevard — from the top floor of the Capitol Records Building, which still stands to this day.
A few years later in 1960, Betty and husband Duane moved to their new home in Gardena, where she promptly became involved in several local organizations, including the Gardena Friends of the Library. In addition to becoming involved in local organizations, Betty helped raise two sons, Mark and Christian. Mark is currently a school teacher and Christian became an international skateboard champion before being killed in a drive-by shooting in 2004.
In 1980, Betty, at this point firmly entrenched as a member of the Gardena community, led a local group of committed residents in the effort to defeat a bill proposal that would have resulted in the construction of a $300 million trash-to-energy plant on Artesia Boulevard. Thanks to Betty and her group's diligence, that bill was soundly defeated.
She was also instrumental in the successful effort to replace the Vermont Drive-in Swap Meet with residential housing, which provided a positive impact to the city's Cassidy Street tract.
Betty was known as a kind, thoughtful, and humble woman who loved her grandchildren, musical theater, traveling, and reading. Oftentimes, when things didn't go as planned for her, her husband, or her children, she would employ her favorite phrase: Things have a way of working out.
Since Betty's passing on Feb. 14, Duane has been receiving numerous sympathy cards from people whose lives were impacted by his wife.
"One who worked with Betty politically said 'she changed my life and made me look at me differently because of her quiet approach to things,'" said Duane.
However, the person whose life Betty had the most impact on was Duane.
"These cards that people send to you when people pass away, they all say the same thing, but they suddenly become more meaningful, the words become more meaningful and I think people don't know how to say it so they all say the same thing and maybe we all have the same feelings and find out a little bit about ourselves along the way," Duane said. "That's perhaps what the passings do teach us. That we are somehow all tied together with being human and I'm always learning and I've learned and I will continue to learn from Betty as I think about the way she handled things."
Betty's father Louis, who was Hungarian, owned and operated a Hungarian newspaper called the Lorain EsVideke, which was distributed throughout Europe and across the United States. Louis' newspaper became the center for the repatriation of the Hungarian refugees during the 1956 revolution.
Betty is survived by her husband of 67 years, Duane Hinds; son Mark Hinds, his wife Marisela and their son Robert; her daughter-in-law Ana Hinds, wife of the late Christian Hinds, and their children Hannah and Ian; and niece Christine Fiessenger and her husband Mark.
The family requests that In lieu of flowers and in memory of Betty, she would wish you to take a walk on a sandy beach or read a book.