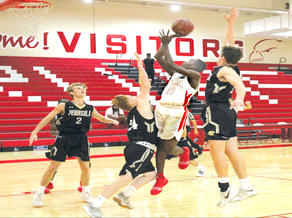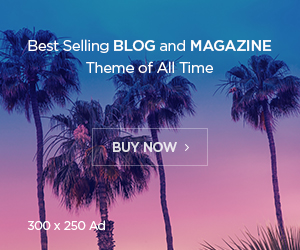 Despite an 11th place finish in the 16-team Westchester-Trevor Ariza Tipoff Classic, North Torrance High's boys' basketball team showed signs of improvement with a 2-2 record after rallying to top Van Nuys 57-48 last Saturday.
Down 43-37 after three quarters, the Saxons, who improved to 3-4 overall, outscored Van Nuys 20-5 in the fourth period to pull off the nine-point win.
North had balanced scoring, behind Thomas Lackyird with 12 points. Allen Wright and Thomas Benten each added nine points.
The Saxons started the classic on Nov. 26 by getting routed by Santa Monica 79-52. The Vikings went on to place fifth in the tournament by outlasting Lawndale Leuzinger 71-68 on Saturday. North came back to top Hawkins of the Los Angeles-Crenshaw District 77-58 then lost to Roosevelt of Eastvale 67-53 on Friday.
West Torrance rallied to top Roosevelt, which usually has the one of the top boys' basketball programs in the Inland Empire, 66-63 in overtime behind 20 points and 13 rebounds by returning two-time all-CIF Southern Section player Alex Mishaw on Saturday. Drew Higachigawa contributed 16 points, three assists and two steals.
Bishop Montgomery, meanwhile, lost in the championship to the host Comets, headed by former Gardena High student and boys' basketball standout (Class of 1972) 65-55. The Knights are still shorthanded without three players, including a transfer and two starters. The Knights downed West 68-47 in the first round on Nov. 26.
North's next game is at home against Banning High from Wilmington on next Thursday at 7 p.m.
Narbonne Football
Gauchos suffer disappointing loss to Cathedral
By Joe Snyder
For the second time in three seasons, Narbonne High's football team played in the CIF-Southern California Regional Division IAA bowl game on the road against Cathedral Catholic last Friday in San Diego. The Gauchos, twice, overcame a two-touchdown deficits. In the end, though, it was an injury to key linebacker Jordan Barry and a changed official call concerning a Cathedral fumble that proved to be the difference. With the game tied at 21 and Cathedral having the ball at the Narbonne 38-yard line seeking to get a go-ahead score, Barry went down to an injury on a wild sequence. Also Cathedral fumbled and officials preliminarily declared that the Gauchos recovered the ball. Shortly after, they changed the decision and Cathedral continued to have the ball. It drove to the Narbonne 23-yard line where Dean Janikoask connected on a 40-yard field goal. From there, Cathedral's defense held down the Gauchos for a 24-21 victory, eliminating Narbonne from advancing to the California State final slated for Dec. 14 at 7 p.m. at Cerritos College.
Cathedral took a 14-0 lead but the Gauchos cut their deficit to 14-7 in the second quarter on a 29-yard touchdown pass from quarterback Jake Garcia to Elijah Meen.
Shortly after Cathedral took a 21-7 lead shortly before halftime behind an 80-yard TD run from Shanon Poma, Narbonne cut its deficit to 21-14 in the third period when Garcia found Joshua Jackson from 18 yards out.
Early in the fourth quarter, the Gauchos tied the game on a 1-yard scoring run from Bronne Penny.
Despite the loss, Garcia had a fine game completing 36 of 47 passes for 336 yards and two touchdowns. Jackson had eight catches for 108 yards and one TD.  Meen had nine receptions for 91 yards and one score.
With the loss, Narbonne ended its season at 10-4. Cathedral, the top ranked overall team in the CIF-San Diego Section, is 14-0 entering the state championship game.
Serra Boys' Basketball
Serra finishes fifth in the Legacy Tournament
By Joe Snyder
Last week, Serra High's boys' basketball team traveled to Las Vegas to compete in the Legacy Tournament and came home with a consolation championship trophy after downing Tanquauvis Secondary from British Columbia (Canada) 68-56 last Saturday.
The Cavaliers, who are 4-4 overall, had four players score in double figures led by Kris Sweet with 15 points and 13 rebounds. Dominic Wood added 12 points and Mayles Threat and Torie Adesji each chipped in 12.
In the consolation semifinal last Friday, Serra rolled over Aquinas from San Bernardino 63-35
The Cavaliers began the classic last Thursday with a 67-60 loss to Palo Verde of Las Vegas, despite 22 points from Dominic Wood and 19 points and 16 rebounds by Sweet.
Serra is currently playing in the Beverly Hills Tournament where it opened last Tuesday against an always very good Harvard-Westlake team. The classic runs through Saturday.
The Cavaliers will host their Dwan Hurt Memorial Holiday Classic from Dec. 17-22. Serra begins against Banning High from Wilmington on Dec. 17 at 7:30 p.m.
Gardena Boys' and Girls' Basketball
Panthers get third at El Monte
By Joe Snyder
Gardena High's boys' basketball team won two of three games for a fifth place finish in the El Monte Classic, held from Nov. 19-23.
The Panthers, who improved to 4-2, started with a 66-41 rout of Bloomington High on Nov. 19. On Nov. 21, Gardena fell short of Downey 54-50. Coming back from Thanksgiving on Nov. 23, the Panthers rolled over Bishop Amat from La Puente 51-35.
Against the Lancers, Gardena jumped out to a 17-4 first quarter. Bishop Amat came back to outscore the Panthers 12-7 in the second quarter but Gardena held a 24-16 halftime lead. In the third period, the Panthers held the Lancers to just five points while scoring 13 for a 37-21 lead and won handily.
Against Downey, Gardena led 27-24 at halftime, but the Vikings outscored the Panthers in the second half 30-23 for the narrow victory.
The Panthers are currently playing on the Orangewood Academy Classic in Garden Grove. They began last Tuesday against Costa Mesa. On Wednesday, Gardena faced Excelsior Charter from Victorville and today, it faces Warren of Downey at 6:30 p.m. The Panthers face host Orangewood Saturday at 7 p.m.
In girls' basketball, the Panthers placed 13th in the Carson Classic. After losses to Hamilton 71-23 on Nov. 19 and 60-51 to Jefferson on Nov. 20, Gardena bounced back to top Hawkins on Nov. 21 and King-Drew Medical Magnet 47-34 on Nov. 28.
Gardena will host former Marine League rival Washington Monday at 5 p.m.
Serra Girls' Basketball
Lady Cavs fall to Alemany
By Joe Snyder
Serra High's mostly young and inexperienced girls' basketball team fell to 2-3 with a 63-51 loss to Alemany in the first round of the Sierra Canyon Tournament last Monday in Chatsworth.
The Cavaliers trailed by just two points (28-26) at halftime and five (47-42) after three quarters before the Warriors pulled away.
Returning all-American Alexis Tucker led Serra with game-highs 24 points and 17 rebounds. Freshman Myanna Emery added 10 points.
The Cavaliers took on Box Hill High from Australia on Tuesday and will face host Sierra Canyon today at 5:30 p.m. Serra finishes the classic against El Camino Real from Woodland Hills Saturday at 4 p.m.