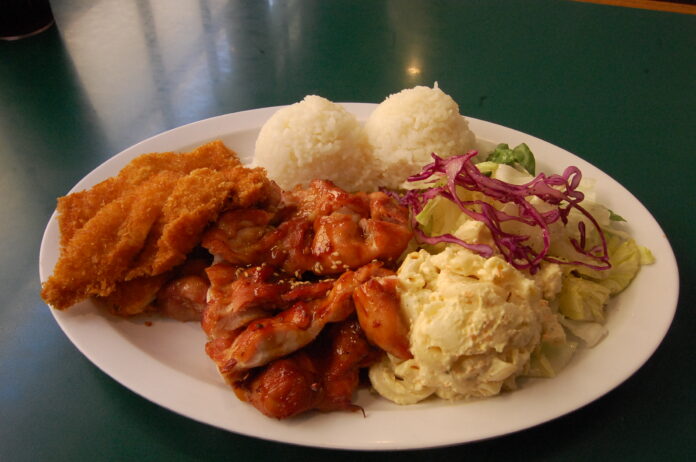 By Brett Callwood
Initially, the fascinating thing about the Ladybug Cafe is that it's not immediately apparent what type of restaurant it is at all. The frontage and name suggest a traditional American diner, and the casual interior decor does little to banish those thought.
Not that that's a bad thing; there's something intriguing about that little bit of mystery. Importantly, the Ladybug Cafe has developed a good reputation, and apparently a set of loyal regulars, and those people know exactly what they're in store for.
The restaurant offers both Japanese and Hawaiian fare – a fusion of the foods that is both tantalizing and familiar. 
According to their website, "Since 2006 Ladybug Asian Grill has been striving to create an environment that brings people together in its Gardena community. Family and friends find themselves enjoying a meal at this 'comfy' eatery. Locals and newcomers alike stop by this family owned restaurant to enjoy its delicious menu and excellent service, not to mention generous portions!"
All of which is true. We ordered the Chicken Combo, picking the teriyaki and katsu from the options (the fried chicken was the third choice). The plate arrived with a generous helping of steamed white rice, a crisp green salad and, best of all, a scoop of potato-mac salad. The latter is delicious – creamy and tangy much like the mac salad served at Hawaiian barbecue joints, with the added texture of chunks of tasty potato. 
The katsu – essentially breaded chicken – isn't overcooked and leathery, an easy mistake. Rather, it's moist and tasty on the inside, perfectly crisp on the outside. It needs the katsu sauce, for both flavor and texture. The Ladybug allows you to add it yourself, to taste.
The teriyaki chicken is equally well cooked, the chicken falling apart in your mouth. The sauce, meanwhile, is appropriately sweet with the slightest of bites. The rice does its job, soaking up excess teriyaki and katsu sauce.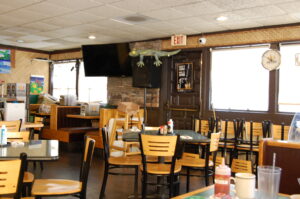 Again, the surroundings are casual and diner-like, and that ultimately fits the comfort-food vibe of the place. There are surfboards and oversized geckos decorating the walls, and children's drawings at the entrance to match the family-friendly atmosphere.. 
This is where you come to kick back, and the super friendly staff help. Overall, the Ladybug Cafe is a relaxing venue for generous portions of great food at great prices and, much like the chicken, that's a great combination.
The Ladybug Cafe is located at 15926 S. Western Ave, Gardena. Call 310-515-2250 or visit ladybug-cafe.com.