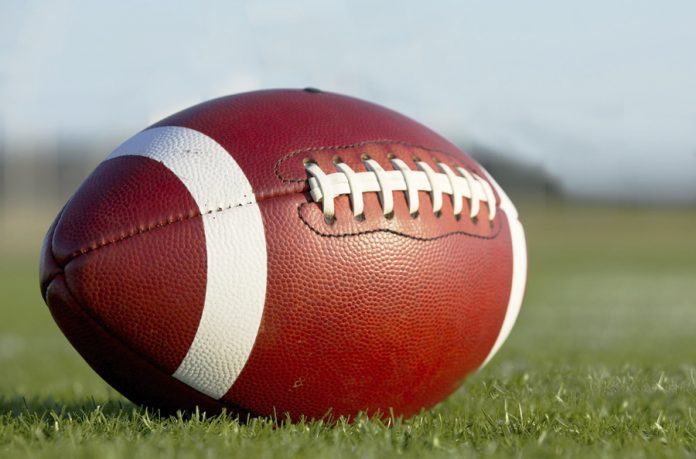 On Sept. 7, Gardena High's football team ended its 24-game losing streak by routing host Beverly Hills 36-6.
Last Friday, a week later, the Panthers saw a way tougher opponent in Compton on the road. Gardena found the Tarbabes to be way overwhelming as the Panthers were embarrassed 69-6.
Compton, which improved to 4-0 and might be looking at unseating powerhouse Long Beach Poly for the Moore League crown, amassed 737 total offensive yards that included 246 total from Jaheim Williams. Williams scored touchdowns on receiving, rushing and on a kickoff return.
"The kids didn't come out to play," Gardena head coach Jim McElroy said. "We are improving but we took a step backwards. We had a lot of missed tackles. We got to get some players."
The Panthers got within 14-6 late in the first quarter when Andre Lawson returned an interception for a touchdown but, from there, the Tarbabes, who are ranked 10th in the CIF-Southern Section Division X, finished the game with 55 unanswered points.
Gardena has a bye this week and hopes to regroup as it hosts Bishop Montgomery from Torrance in its non-league finale on Sept. 28. The Knights are 2-2 after defeating Morningside of Inglewood last Thursday.
West tops Mira Costa: West Torrance High's football team picked up a big non-league victory at 45-39 overtime last Friday at West.
The Warriors started quickly on the Mustangs, who are one of the favorites to win the Bay League along with Palos Verdes, in taking a 28-10 lead than held on.
The game was an aerial show between two very good quarterbacks in West's Brandon Poffenbarger and Mira Costa's Nick Carpino. Poffenbarger completed 16 of 27 passes for 275 yards and three touchdowns. He also rushed for 107 yards on 16 carries. Carpino was 26-for-49 with 289 yards and three TD's.
West will visit Redondo Friday at 7 p.m. The Sea Hawks, who are in a rebuilding year with predominantly underclassmen that includes a freshman quarterback, are 1-3 after a bye last week but, a week earlier, went away to Florida to win their first game over Clermont Eastridge 30-14 on Sept. 6.
El Segundo routs Torrance: Torrance High's football team fell to 0-4 after getting routed by host El Segundo 49-6 last Friday.
Running back Eric Suarez scored the Tartars' only touchdown on a 2-yard run.
Quarterback Matt Romero sparked the Eagles by passing for four TD's and running for another.
The Tartars will host St. Bernard from Playa del Rey Friday at 7 p.m.
Carson loses to Los Alamitos: Carson High's football team saw its record fall to 1-4 in its rigid non-league schedule after falling at home to Los Alamitos 24-14 last Friday.
The Colts will visit Inglewood Friday at 7 p.m. Last Friday at Franklin High in Highland Park, the Sentinels (0-4) were shut down by the Panthers 49-0.
South can't hold lead: South Torrance High's football team jumped out to a 19-3 lead but saw Mary Star of the Sea High from San Pedro score the game's final 20 points to pull off the 23-19 win last Friday at South.
The Spartans, who fell to 0-4, will not have it any easier as they host El Segundo Friday at 7 p.m.