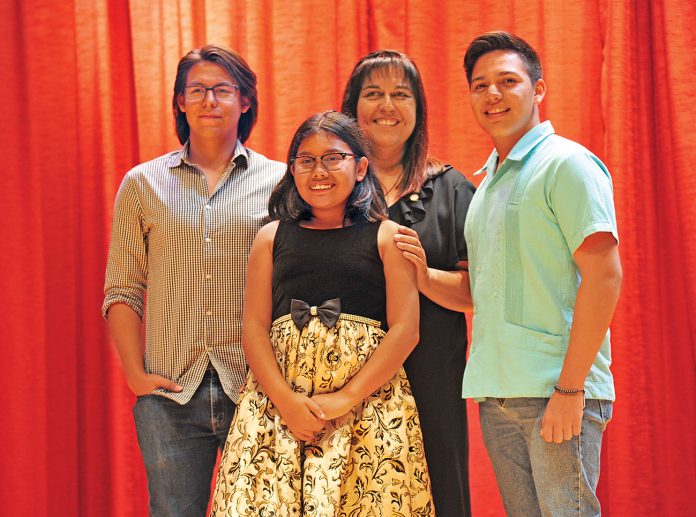 Gardena welcomes Huatabampo youth delegates
By Ron Penh
A youth visitation group from Huatabampo, Mexico visited Gardena from July 7-15 to interact with and explore the community of Gardena as well as explore some of Southern California's most prominent attraction sites under the Gardena Sister City Program.
For a week, the students, along with the host-families, navigated through the culturally thick domain of Southern California while simultaneously building relations with one another.
Aliyah Davis, a student whose family hosted another student from Huatabampo, Mexico, shared her experience of exploring a city she knows with a student from another country and having that scenario swapped as she would stay in the home of another family in another country.
"It's really nice because you get to show them around where you come from and then when you switch to where they are they get to show you where they come from and it's a really nice switch between cultures," Davis said. "You get to know that person, you get to know the country, it's just a real whole new insight (and) a whole new experience into yourself and into their world."
Although there seems to be an emphasis on this learning experience being only for the students, the learning and exchange of cultural ideas is reciprocated by both the students and the host-families.
Danny Cañas, the ex-president of the Gardena Sister City Program, emphasized the point of the learning experience being a two-way street as he stated, "It's not just about the youth – it's about the people, the citizens."
Victor Manuel Gil Vasquez, a student from Huatabampo, whose family houses Gardena Sister City youth, is currently in Gardena and visited the U.S. for the first time in 2014.
"For us being here, it's really weird, because we're from a (small) town and to come here in America, it's like a big thing," Vasquez said. "I really enjoyed it, I really appreciate everything the Sister City Program is about. It's a really cool program and I hope to be a part of it one day when I get older."
The program began following the aftermath of WWII, as President Dwight D. Eisenhower spoke at a White House Conference to discuss the necessity of all individuals creating a better effort to understand people from other parts of the world. His goal was to promote peace and harmony in which its purpose is still alive and vital today.
In 1956, Eisenhower enacted the U.S. Sister City Program, so that students in the U.S. would be able to visit other participating countries while students from other countries would be able to visit cities in the U.S. staying with families that volunteered to host them.
The goal of this exchange program was to encourage Americans at the local level to broaden their cultural perspectives and to leverage a platform of citizen diplomacy through a means of interpersonal relationship. This Eisenhower reasoned, would bridge cultures by having families host students from other parts of the world into their own homes and vice versa.
The Gardena Sister City Program is currently in demand for families that are willing to become members and volunteer in the program to provide housing and opportunities for students from the sister cities that would like to visit in Gardena.
Gardena is currently partnered with two sister cities: Huatabampo, Mexico and Ichikawa, Chiba, Japan.
Those interested in volunteering to host their homes for students abroad and have their kids be involved in the program can contact the email, gsca1962@gmail.com.
There is also more available information on the website, www.cityofgardena.org/sister-cities.