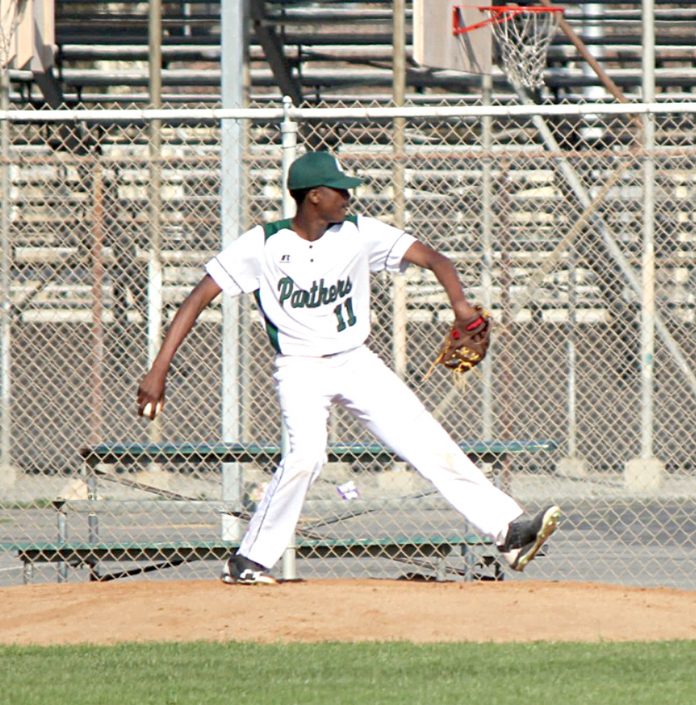 Starting the season with five consecutive lopsided non-league and San Fernando Tiger Classic losses, Gardena High's baseball team had some relief by winning two of three games last week.
The Panthers began the week by blowing out a hapless Jefferson team 19-3 for their first win on April 3 at Gardena. Last Thursday, the Panthers traveled to Fremont High in South Los Angeles and outlasted the host Pathfinders 5-3 in eight innings. Last Saturday in the San Fernando Tiger Classic, Gardena fell to Valley Academy of Arts of Sciences from Granada Hills 7-1.
Against Fremont, the two teams were tied at three before the Panthers (2-6) pushed across two runs in the top of the eighth to win their second game. Kevin Moore, a senior transfer from Palmdale High, sparked Gardena by going 3-for-4 with three runs batted in. Angel Velasquez and Jorge Validivia each went 2-for-3. Velasquez drove in a run. Moore singled in the eventual winning run. Jeremiah Llamas added a run scoring hit in the eighth.
Starting pitcher Kye Mora went six innings, allowing two runs on four hits. He struck out five batters. Jorge Valdivia pitched the final two innings holding the Pathfinders scoreless to pick up the win.
"This is the best game we played this season," Gardena head coach Bob Anderson said. "It was a real good game.'
Gardena thoroughly dominated the Demos for their first victory. Jeremiah Llamas hit a three-run home run. Moore added a two-run double and David McCrae drove in a run with a base hit.
Against Valley Arts and Sciences, Llamas drove in a run with a single in the bottom of the fourth.
The Panthers, who will be shorthanded all season due to five players being academically ineligible, begin the tough Marine League this week. After hosting always powerful Banning from Wilmington last Tuesday, Gardena visits the Pilots today at 3 p.m. The Panthers will host Van Nuys in the San Fernando Tiger Classic Saturday at 11 a.m. before resuming league at Carson next Tuesday at 3 p.m.