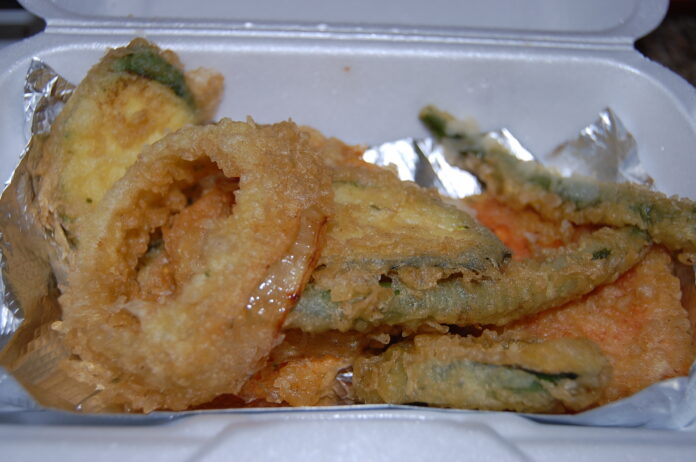 By Brett Callwood
As the name suggests, Kiraki Ramen & Sushi specializes in ramen soup and sushi. Both are dishes that aren't in short supply in the greeted Los Angeles area, so to stand out you have to be good. Fortunately, Kiraku succeeds on both counts.
Nestled into a strip mall on South Western Avenue, the restaurant might just be one of those places that you have to know about, and might not necessarily just happen upon. But judging by the ample lunchtime crowd when we went in, that's not a problem for Kiraku.
Parking Certainly isn't a problem, and while you're there it's fun to browse the other eateries and stores in the same strip mall. Kiraku has outdoor dining, which doubles as a nice place to sit and people-watch while waiting for your carryout order if the weather is nice (which, here in L.A. it generally is).
The overall look of the place is pleasant, and the staff are immediately welcoming. Meanwhile, the menu is extensive and attractive – every dish looks and sounds wonderful, and the aroma in the building only enhances that opinion.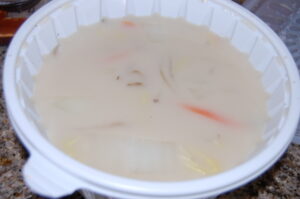 We didn't want a heavy lunch so we went for a ramen, but we couldn't resist an order of Shrimp & Vegetable Tempura for an appetizer. This proved to be an inspired choice; while the vegetables heavily outweighed the shrimp (or which there were only two), the portion and balance seemed perfect. 
The tempura batter was crisp and not too greasy, but just greasy enough. The vegetable inside was softened but not turned to mush, as is so often the case. Each bite worked perfectly with the dipping sauce to create a tangy, crunchy treat. 
The Vegetarian Ramen was hearty, comforting and delectable. The vegetarian miso broth didn't lose any of the flavor of some of its meat broth counterparts, but rather  enhanced the tofu sitting in it. Tofu doesn't have any strong flavors, but rather acts as a sponge for the flavors around it. So it's imperative that the broth is adept at providing flavor for the protein, and it is.
The noodles are cooked to perfection and provide a perfect base, while the vegetables accent what is a very tasty ramen soup.
Kiraku's sushi menu looks fantastic and in the future we hope to try that. But for now, we can highly recommend that ramen.
Kiraku Ramen & Sushi is located at 15472 S. Western Ave., #104B, Gardena 90249. Call 310-515-0966 or visit kirakuramenandsushi.com.