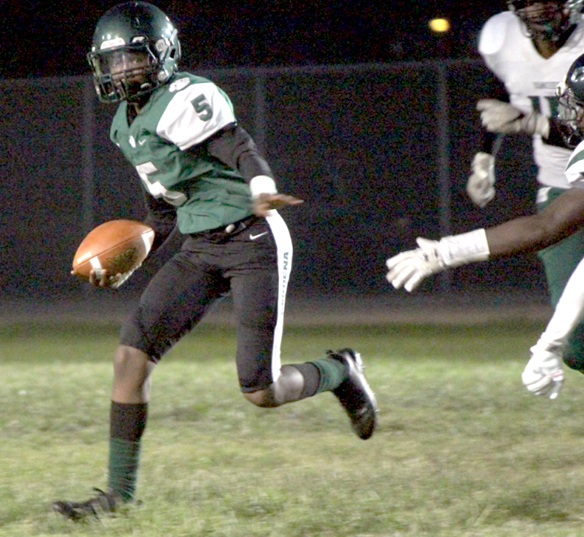 Gardena High's football program's almost three-year wait at getting its first win is still intact as a fourth quarter lead evaporated in a 26-20 home loss to Hamilton High last Friday night.
Desperate to snap their 22-game losing streak, the Panthers took a 20-12 lead with 7:34 left in the game when Daquan Paul scored from three yards out that was followed by a two-point conversion run from Nehemiah Seale.
That lead would last for a little over three minutes. The Yankees came back and drove 53 yards in seven plays that was capped by a 19-yard touchdown pass from quarterback Davis Lasam to wide receiver Augustus Dixon. With Hamilton, like Gardena, missing its first conversions on its first two TDs, the Yankees were finally successful on their third try as a run from Isaac Randle tied the game at 20 with 4:23 remaining.
The Yankees got the lead back when Lasam tossed a 20-yard score to wide receiver Dominic Dabney with 26 seconds to go. Their conversion failed.
With very little time left, the Panthers (0-2) were able to get just three plays and could not convert.
"We got to work better on offense," Gardena head coach Jim McElroy IV said. "Our formula busted. We had it, then we let it get away."
Seale, one of the few senior starters, had a touchdown on offense and defense. It began on defense as he returned an interception 40 yards for a TD giving the Panthers a 6-0 lead with 5:26 remaining in the first quarter.
Hamilton, though, came back to tie the game at six with 1:19 left in the first period on a 3-yard score. The point after touchdown failed.
A fumble recovery for a TD gave the Yankees (2-0) a 12-6 lead with 2:17 remaining before halftime.
In the third quarter after stopping Hamilton on its first drive of the second half, Gardena drove 74 yards in nine plays, then tied the game at 12 when Seale scored from five yards out.
The Panthers, then, drove 57 yards in nine plays that was capped by their brief go-ahead touchdown by Paul. A 28-yard run by Kwante Pugh gave Gardena the ball at the Yankee 4-yard line. Gardena scored three plays later.
Gardena's next game is at home against Fremont High of South Los Angeles tonight at 7 p.m. The Panthers will make another attempt at ending their 23-game skid.