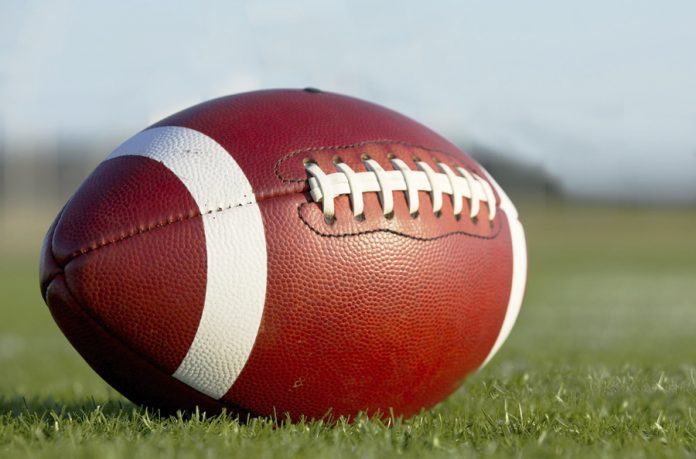 After hard efforts in losing its first three non-league games, including narrow defeats to Hamilton and Fremont, Gardena High's football team knew that its model was "If at first you don't succeed, try, try, again."
The fourth time was a charm for the Panthers as they rolled over a hapless Beverly Hills team 36-6 to snap their 24-game losing streak last Friday at Beverly Hills. Entering that contest, Gardena has not won a game since defeating Rancho Dominguez Prep from Long Beach in a 60-56 contest back in the first round of the 2015 CIF-Los Angeles City Section Division II playoffs. The Panthers lost in the quarterfinals to eventual champion Fremont and that began their long skid that included back-to-back 0-10 seasons in 2016 and 2017.
Kwanta Pugh had a big day for Gardena as he scored touchdowns on offense and defense, and completed a 40-yard pass to Tyler Gilcrist that set up his own TD on a 6-yard scamper in the third quarter. Pugh's defensive score came on a 63-yard fumble recovery.
Deonte Savage, who missed the Panthers' non-league game against Fremont on Aug. 31 due to a death in his family, in which he attended the funeral in St. Louis, added a 40-yard touchdown run in the fourth quarter. Savage rushed for 40 yards and one TD.
Quarterback Daquan Paul had 45 yards rushing that included a 6-yard score in the first period. He completed three passes for 86 yards.
"Our defense played real well," Gardena head coach Jim McElroy said. "We got to keep on moving. We should be O.K. if our line keeps improving"
The Normans, who one time enjoyed success, fell to 0-4.
The Panthers will visit a 3-0 Compton team Friday at 7 p.m. Last Friday, the Tarbabes clinched the Compton School District title by rolling over cross town rival Dominguez 42-26 last Friday. Compton, under head coach Calvin Bryant, uses an effective double-wing rushing attack that produced 443 yards on the ground against the Dons. Gardena's inexperienced defensive line, which struggled in holding down its first three opponents but did better against Beverly Hills, will have its hands full against the Tarbabes. In Compton's season opener on Aug. 24, they blanked their other crosstown rival, Centennial, 41-0.