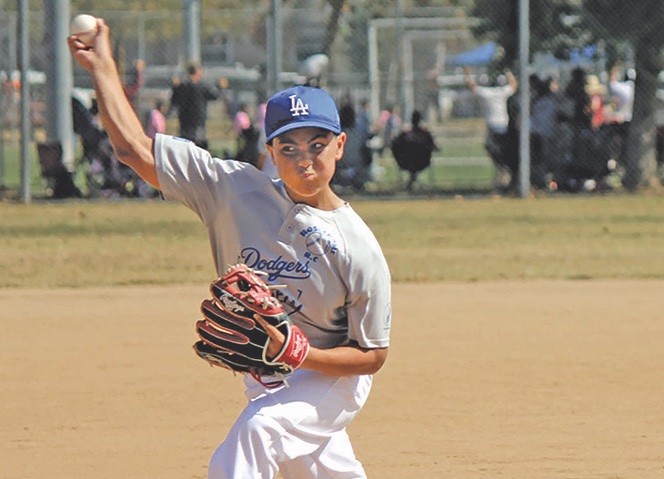 By Joe Snyder
The Rosecrans Park Dodgers Major Dream baseball team looked impressive in its first two games of the District Tournament, but their dream of winning the tourney and making it to the Los Angeles Regional Tournament quickly ended as they were overwhelmed by Baldwin Hills 16-1 in a four inning mercy rule game last Saturday at Rosecrans Park.
Baldwin Hills wasted no time as it scored seven runs each in the first two innings. The Dodgers scored one run in the bottom of the first inning when Jaylin Hernandez singled home Francisco Pavon. That was the only hit Rosecrans had off Baldwin Hills starting and winning pitcher Diego Ramo, who was named the tournament's Most Valuable Player.
The Dodgers advanced to the finals by way of a 13-3 semifinal win over Bodonovic Park from San Pedro on July 6 at Rosecrans Park. Pavon had a big game by hitting four home runs and driving in six runs. Andre Alvarez also hit a homer.
"We did really good in this game," Rosecrans manager David Mata said.