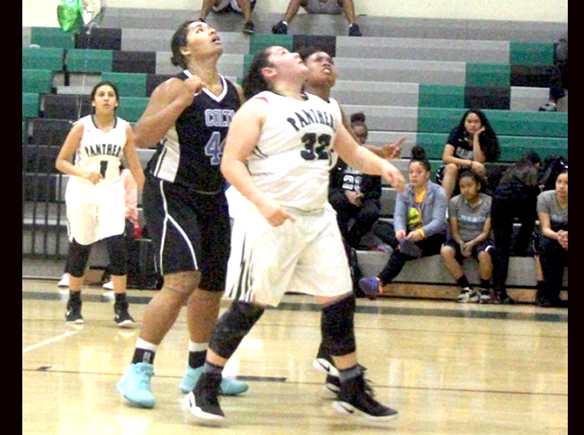 Gardena High's girls' basketball team finished just 10-16 overall and 5-7 in the Marine League in regular season play but the Lady Panthers gave a highly regarded Carson team a scare before falling on the short end of a 49-46 score in both teams' league finale last Friday at Gardena.
The Panthers had a few first half leads including a 23-22 halftime edge. The Colts, though, went off a pair of runs to take the lead for good but Gardena continued to stay in the game. The Panthers continued to keep it close but Carson made the key baskets and Gardena was not quite able to get over the hump, falling short.
Gardena was led by Cierra Randle with a game-high 15 points, 11 of those in the second half. Keylynn Kawate-Rodriguez added nine points, seven of those in the first half.
Myrrah Joseph led the Colts, who finished second behind Narbonne in Marine play, with 12 points. Janei Fuamatu contributed 11 points for Carson.
Both teams, though, received top seeds in their CIF-Los Angeles City Section Divisional playoffs. Despite tying for fourth place with Washington in Marine play, the Panthers are No. 1 seed in Division III. Gardena began the playoffs on Wednesday at home against Grant High from Van Nuys. The Colts are top seed in Division I as they hosted Sylmar. The second round will be on Tuesday. If the Panthers make the championship, they will play on March 1 at the Roybal Learning Center in Downtown L.A. at 5 p.m. The Division I girls final will be at 2 p.m. at Cal State Dominguez Hills.